Western Digital WD TV Live HD Media Player
By
Inside the WD TV Live Media Player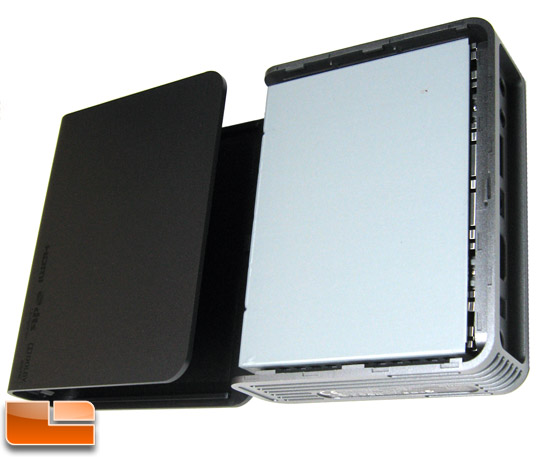 We cracked open the case to see what exactly was under the hood of the WD TV Live. The case and unit itself was surprising small, around 1.5-inches in height and just under 5-inches long. The media player can easily fit in the palm of your hand and can be moved from room to room quite easily.
When I first heard of Western Digital's WD TV Media Player series, I thought it was a basic player that stored media on a local disk and displayed it where you wanted. Well, the WD TV Live is much more than that. Unlike many of its competition that rely on third-party transcode programs to be functional (Im talking to you, Sony PlayStation 3!), the WD TV Live does its own processing on board with the help of a Sigma SMP8655 Secure Media Processor. This new, low-power Processor for System on Chip (SOC) applications incorporates advanced audio and video processing, content protection, and features wake-on-IR, wake-on-LAN, with DRAM data preserved.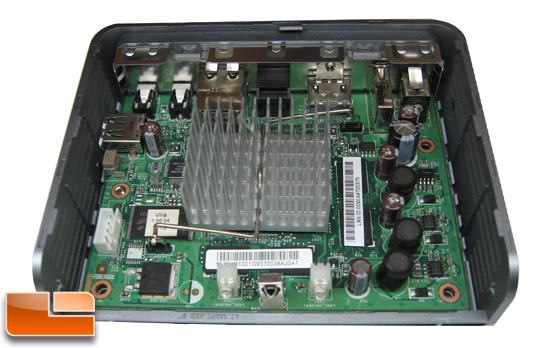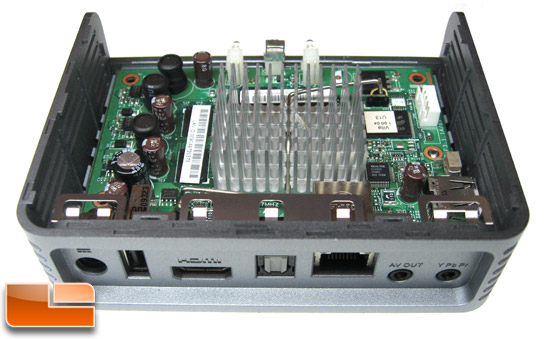 Below, we can see one of the ICs labeled, "Villa". This is the working name – or Codename, that the Western Digital engineers had for the WD TV Live.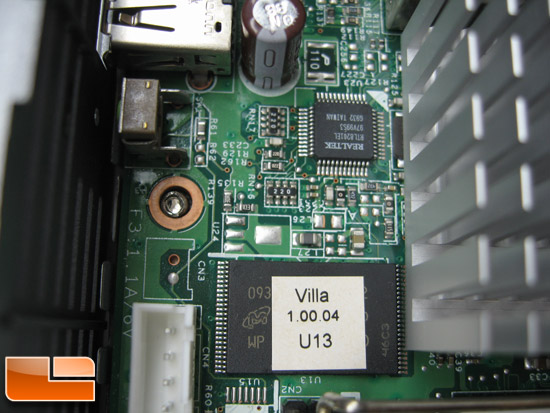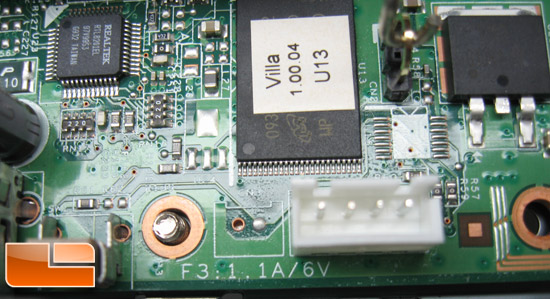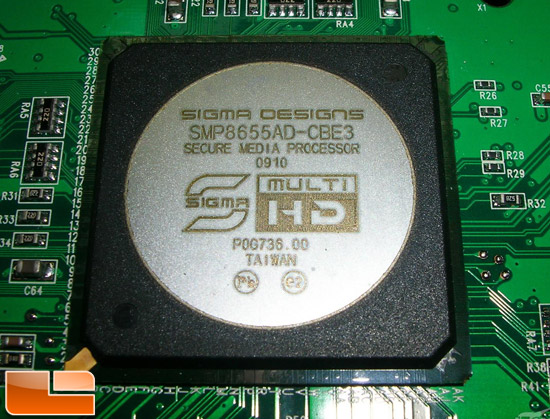 The WD TV Live processor features 500MHz cpu speed, a 333MHz coprocessor, a 333MHz DSP, and up to 1 GB of 64-bit DDR-2 DRAM. The WD TV Live comes with 512MB of DRAM and 256MB of NAND Flash memory installed. Western Digital has tweaked the original Sigma SMP8600 Family design slightly by including 6 video Digital to Analog Converters (DACs) which should give it the ability to handle high-def content with ease.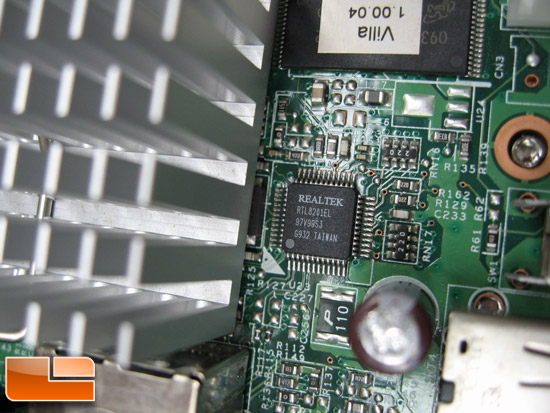 Above, you can see the Realtek RTL8201EL 10/100 controller. WD TV Live supports a direct Ethernet connection or a USB attached wireless connection to your home network that should make every file you own accessible. The WD TV Live even has support for wireless transfer with the addition of a USB adaptor.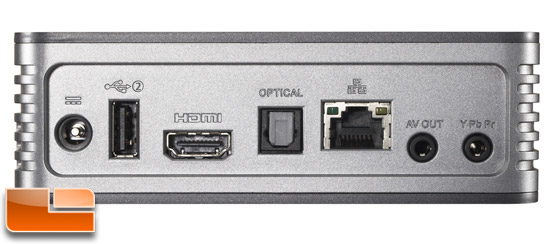 Being able to get on to the internet gives this little box almost limitless upgrade potential. Western Digital has also entered agreements with YouTube, Pandora, Flickr, and Live365 so that you can access your favorite media directly from the internet. These services are fully integrated with their web-based counterparts when you access them via the WD TV Live media player. If you have accounts on any of these sites, everything you create, rate or bookmark when you are in your living room with your media player is shown on the internet account the next time you sign into that service from your computer.