Western Digital WD TV Live HD Media Player
By
Introducting the WD TV Live Media Player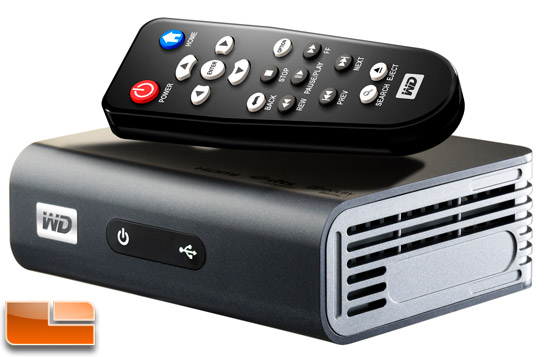 Today we look at what could easily become one of the must have devices for home entertainment. People are now creating and compiling more and more home multimedia than ever before. These files are typically stored on your personal computers hard drive or some external storage device waiting for you to call it up to view it or play. Too many times however, we have this data in more than one place making it inconvenient to share with others. Lately, we have seen an influx of new devices designed for you to share your multimedia throughout your home.
Western Digital has unveiled a family of devices designed for you to turn your USB drive into a media player. Their latest device, the WD TV Live supports a wide range of file formats including HD to be played on your HDTV. The WD TV Live has a retail price of $149.99 and plays or displays almost anything you can throw at it. From HD MKVs, AVI, TS, MP3, FLAC, OGG, TIFF, JPEG, and more.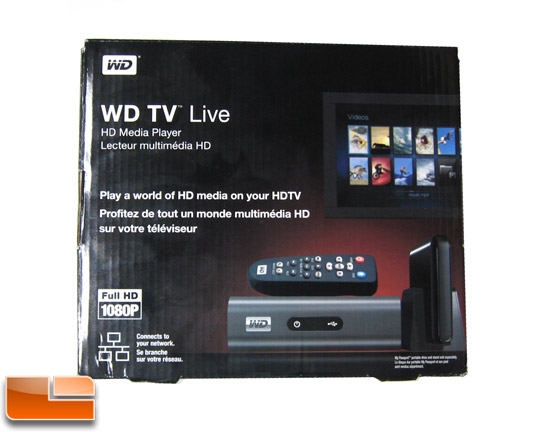 From the specifications listed below, you will see that the WD TV Live supports Full-HD 1080p video playback as well as a host of other codecs and file formats. The Media Player will also let you stream media from internet sites like YouTube, Flickr, Pandora, and Live365. The box basically is a conduit between your media files, either on your PCs hard drive, network, or portable USB storage, and your HDTV.
On paper, the WD TV Live looks like the greatest thing sincewell, since the Sony PlayStation 3, or the Popcorn Hour Media Player. Street priced for around $120, it compares very well to any competition on the market today. If the WD TV Live can handle High Definition content like MKV or TS files well, this has the potential to send home audio/video enthusiasts and BitTorrenters into a tizzy!
File Formats Supported:
Audio – MP3, WMA, OGG, WAV/PCM/LPCM, AAC, FLAC, Dolby Digital, AIF/AIFF, MKA
Photo – JPEG, GIF, TIF/TIFF, BMP, PNG
Video – MPEG1/2/4, WMV9, AVI (MPEG4, Xvid, AVC), H.264, MKV, MOV (MPEG4, H.264),MTS, TP, TS Playlist PLS, M3U, WPL Subtitle -SRT (UTF-8), SMI, SUB, ASS, SSA
MPEG2/4, H.264, and WMV9 supports up to 1920x1080p 24fps, 1920x1080i 30fps, 1280x720p 60fps resolution
An audio receiver is required for surround sound output. AAC/Dolby Digital decodes in 2 channel output only
JPEG does not support CMYK or loss less.
BMP supports uncompressed format only.
TIF/TIFF supports single layer only.
Does not support protected premium content such as movies or music from the iTunes Store, Cinema Now, Movielink, Amazon Unbox, and Vongo.
Physical Specifications:
Interface: Ethernet, HDMI, Composite A/V, USB 2.0
Dimensions: 1.57″ (H) x 3.94″ (L) x 4.94″ (W)
Weight: 0.67 Pounds
AC Input Voltage: 100-240 VAC
AC Input Frequency: 50-60 Hz