Super Talent UltraDrive ME 64GB MLC SSD Benchmarks
By
CrystalDiskMark v2.2
CrystalDiskMark is a small HDD benchmark utility for your hard drive that enables you to rapidly measure sequential and random read/write speeds.
100MB Files Test: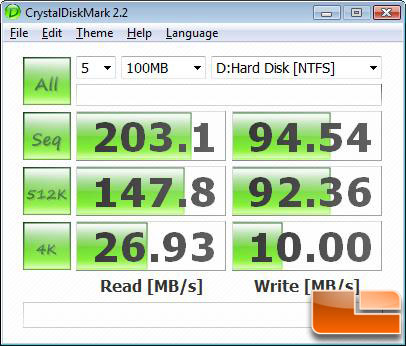 50MB Files Test: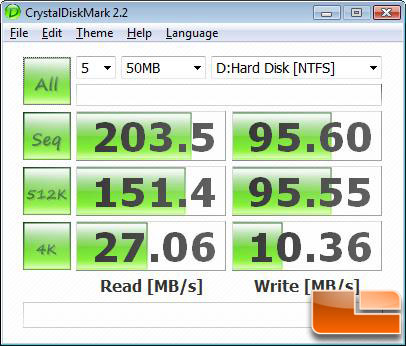 Benchmark Results: With Crystal Mark v2.2 run with both a file size of 50MB and 100MB a performance difference can be observed. With the file size at 50MB the UltraDrive ME 64GB had slightly higher read and write speeds.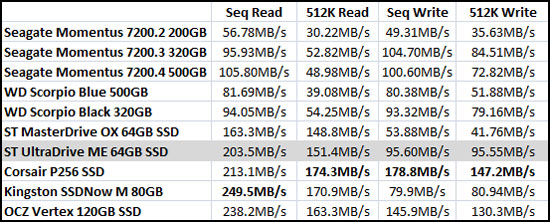 50MB Files Test Comparison Chart: The Super Talent UltraDrive 64GB SSD did fairly well, but fell slightly behind the other larger capacity SSDs. As mentioned in the introduction, even though the Vertex and UltraDrive ME have the same controller and
64MB of cache, they will differ in write and read speeds as the
density of the NAND Flash chips and how many channels are used from the
controller are different. This is one of the reasons why the large performance difference is seen in the chart above. If Super Talent would have sent out their 128MB version UltraDrive ME (FTM28GX25H) we would expect the same numbers as the OCZ Vertex 120GB.