Super Talent UltraDrive ME 64GB MLC SSD Benchmarks
By
HD Tune v3.50 – Random Access
When HD Tune Pro 3.50 was released in December 2008 it included a brand new Random Access test. The random access read and write test is a very important performance area to look at on solid state drives as some controllers have problems with random writes. Some of our readers like to see Random Access benchmark results for mechanical drives as well so we included these results.
Random Access Read Test Results: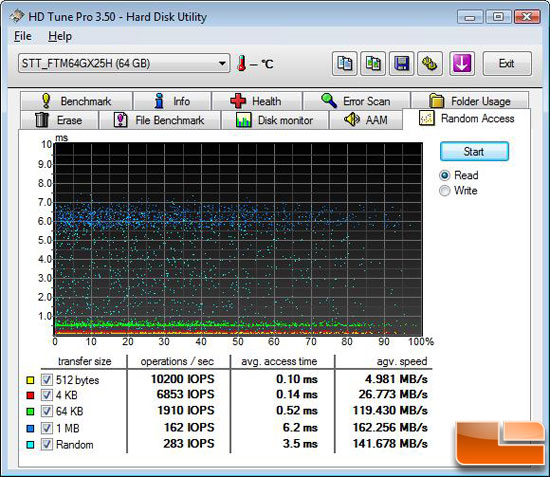 Random Access Write Test Results: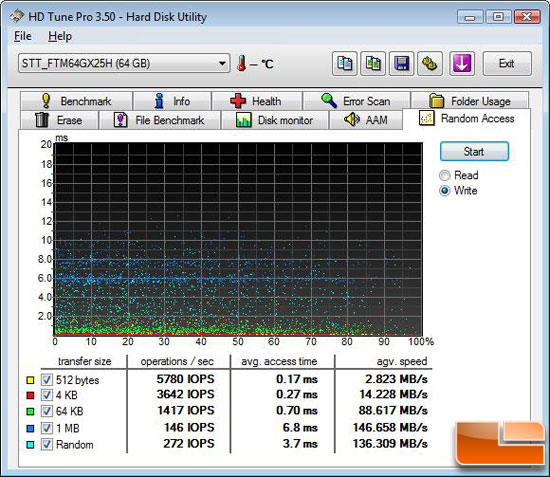 Benchmark Results: Running the built-in file random access test shows the Super Talent UltraDrive ME 64GB SSD does great with both read and write operations.