Seasonic Platinum 1000W Power Supply Review
By
Testing results (Efficiency, Noise & Thermal)
Being an
80Plus Platinum certified unit, the Seasonic Platinum 1000W unit delivers outstandingly
but not unexpectedly high electrical efficiency. As a matter of fact, the power
supply only barely meets the strict 80Plus Platinum standards, which require a
minimum of 90% efficiency at 20% load and 92% efficiency at 50% load when the
power supply is powered from an 110V A/C source.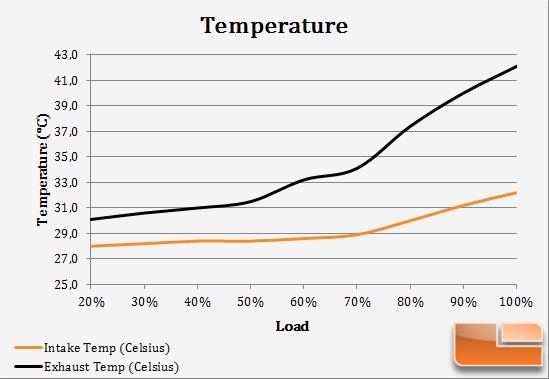 Despite the
very high maximum power output of the Seasonic Platinum 1000W, the very high
efficiency allows for the power supply to require minimal cooling without fear
of high temperatures. There is barely any difference between the unit's exhaust
temperature and the ambient while the system is under nominal load and the
temperature delta remains less than 10C under maximum load.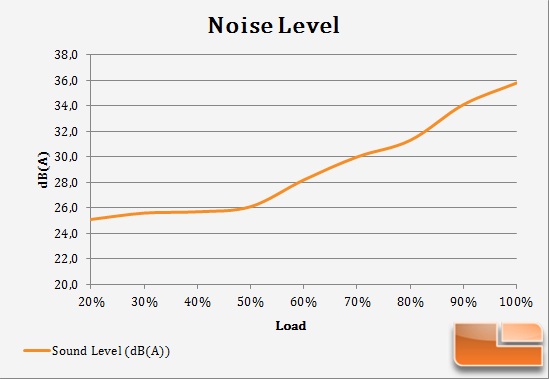 Fortunately,
the great thermal performance of this power supply is not due to the sacrifice
of its acoustics performance. On the contrary, the Seasonic Platinum 1000W unit
is one of the quietest power supplies around its power output range, being entirely
silent while under nominal load and becoming audible only under maximum load. Note
that the hybrid fan mode did not take any effect during our testing, as the
ambient temperature was above 25C at all times.