Seasonic Platinum 1000W Power Supply Review
By
External Design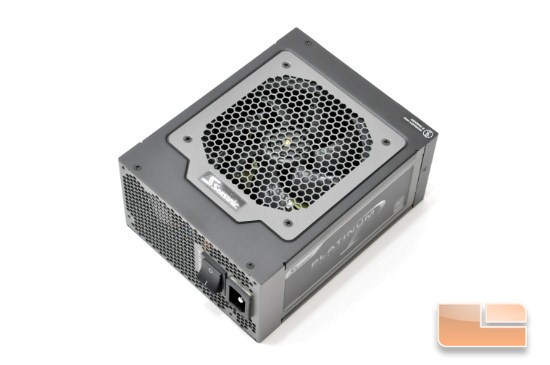 The Seasonic Platinum
1000W PSU
Seasonic
certainly placed a significant amount of effort in order to make this power
supply aesthetically appealing. Even though it is based on a typical long ATX
chassis, Seasonic replaced your typical round fan grill with a square honeycomb
plate, which hides the fan almost entirely, and placed their logo under it. The
company opted for cold, metallic colors, as most of the power supply is sprayed
with a dark grey metallic paint, with the exception of the fan grill plate which
is silvery.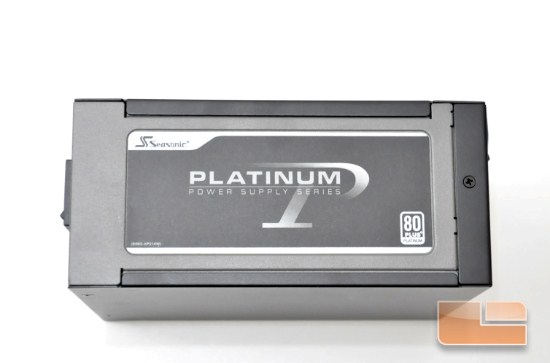 Left Side sticker
A dark,
serious sticker with the series logo covers the left side of the unit. There is
nothing significant regarding the sticker as it offers little more than
aesthetic enhancement.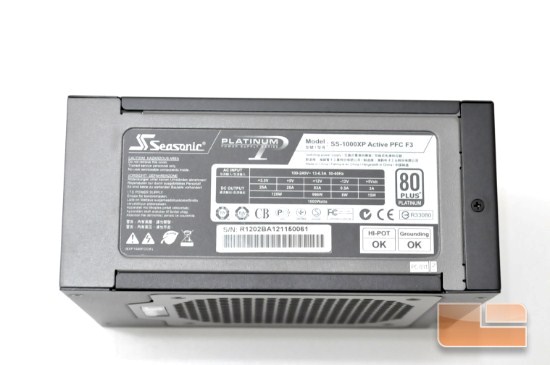 Right Side sticker
The sticker
with the detailed electrical specifications of the Platinum 1000W unit is
situated on the right side of the chassis, where it is unlikely to be seen
inside most cases, with the rare exception of cases which have their PSU
compartment both at the bottom of the chassis and upside down.
Rear Side
As this is
a fully modular unit, it is only natural for the rear side of the unit to be
littered with the cable connectors. The unit offers the following number of
connectors:

Aside from
the chaotic number of connectors, there is also a simple rocker switch which
turns hybrid fan control on or off. With hybrid fan control on, the unit's fan
will simply stop if the operating temperature is below 25C.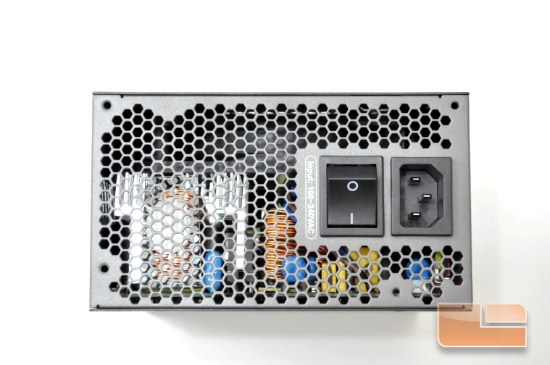 Front Side
The front
side of the Seasonic Platinum unit is perforated, with only a massive on/off
switch next to the A/C cable plug. There is nothing of actual interest on the
front side of the Platinum 1000W unit.