Seasonic Platinum 1000W Power Supply Review
By
Unboxing the power supply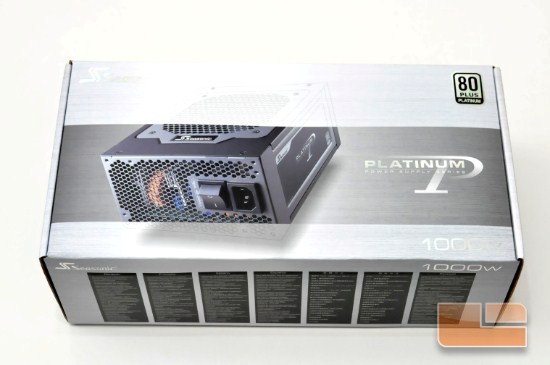 Seasonicsupplies their premium power supply inside a large box with a very serious artistic theme. The effects have the box looking as if it is made of brushed metal, with
the rest of the artwork focused on a picture of the power supply itself.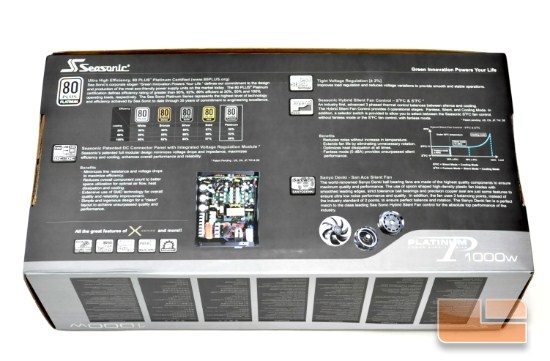 At the rear
of the box, the potential customer can find thorough information on the unit's
most important features.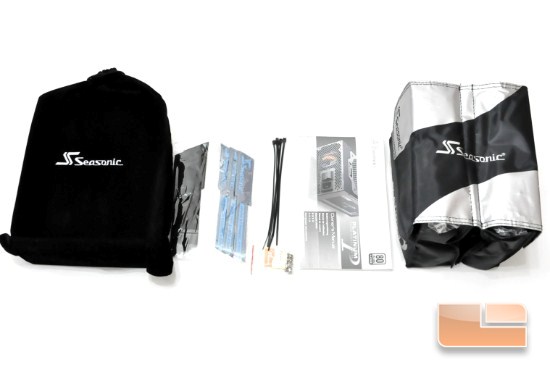 Even though
there are many parts supplied, the bundle is not grander than what we would
expect from a power supply of this level. Seasonic supplies the power supply
inside a reusable black pouch and the cables inside an interesting dual fold
nylon bag. Additionally, there is your basic manual, a case sticker and
mounting screws, a few normal cable ties and six high quality unique cable
straps.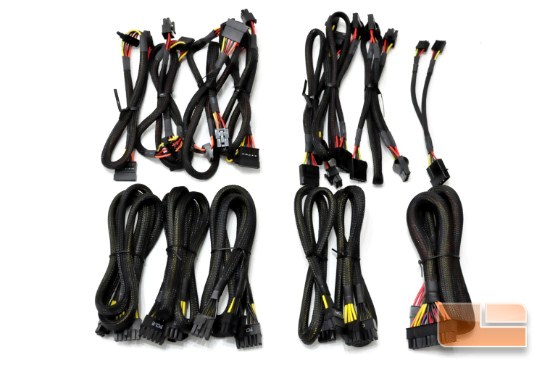 Despite the grandeur appearance of the Platinum 1000W and its entirely modular design, the cables are in no way special, which might be a little bit disappointing for
some users. Seasonic supplies this unit with typical cables enveloped in black
sleeving, nothing more or less.

Here is a chart that shows what cables are included. As you can see you get six 8-pin PCI Express video card connectors along with 11 SATA and 8 4-pin Molex connectors.