Samsung SSD 980 Pro Review – 1TB & 500GB Capacities Benchmarked
By
Final Thoughts & Conclusions
We've waited years for the SSD 980 PRO series to arrive, but Samsung has finally delivered their first PCIe 4.0 SSD. The Samsung SSD 980 PRO series raises the performance bar for the NVMe SSD and that doesn't happen too often. The new Samsung Elpis controller paired with 6th Gen V-NAND delivers outstanding performance in pretty much every benchmark test that we ran.
On our AMD X570 test platform we managed to reach 6753 MB/s read and 4952 MB/s write on the Samsung SSD 980 PRO 1TB drive. That is just below the drives rated speeds of 7000 MB/s read and 5000 MB/s write. In Anvil's Storage Utilities the Samsung SSD 980 PRO 1TB & 500GB drives enjoyed nearly a 20% performance lead over the next closest drive. The one test that we would have liked to see higher scores in was the game load time benchmark. The Samsung SSD 980 PRO 1TB finished with exactly the same time as the Samsung SSD 970 EVO PLUS 1TB.

The other thing that we should point out is that the endurance on the Samsung SSD 980 PRO series actually went down from the 970 PRO series. This is due to the move from MLC to TLC NAND Flash. The good news is that Samsung has kept a 5-year warranty on the 980 PRO series and TBW values for endurance ratings are to be taken with a grain of salt.
Pricing on the Samsung SSD 980 PRO series has the 1TB drive being $229.99, the 500GB drive is $149.99 and the 250GB drive is $89.99. These prices are higher than most PCIe Gen 3.0 drives, but comparable to many of the current PCIe Gen 4.0 drives on the market. You also have to remember that this is a flagship series that is aimed at prosumers and enthusiasts. You'll never find the best bang for the buck here, but you will find the best performing drives that Samsung has to offer!
This drive is on the top of our list for PCIe 4.0 NVMe SSDs and has earned our highest honor: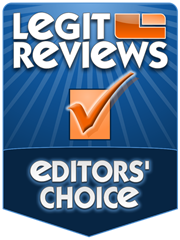 Legit Bottom Line: The Samsung SSD 980 PRO series is here and delivers outstanding performance that makes it the fastest drive on the market in many of our tests!