Samsung 850 EVO mSATA and M.2 SSD Review
By
A Closer Look at the 850 EVO Drives: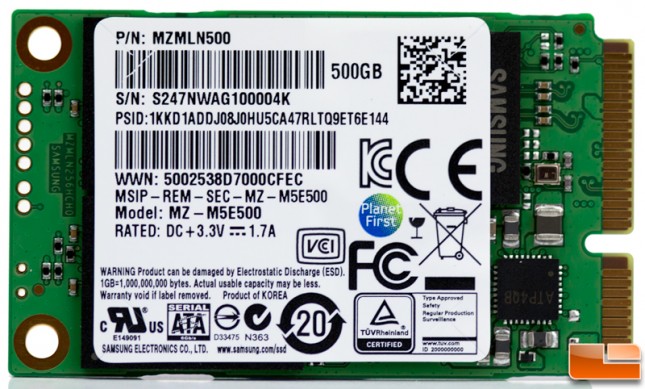 mSATA drives have been coming out fairly regularly and the EVO 850 from Samsung is another example. Beneath the sticker is two NAND chips along with a 512MB LPDDR3 DRAM cache and the MGX controller.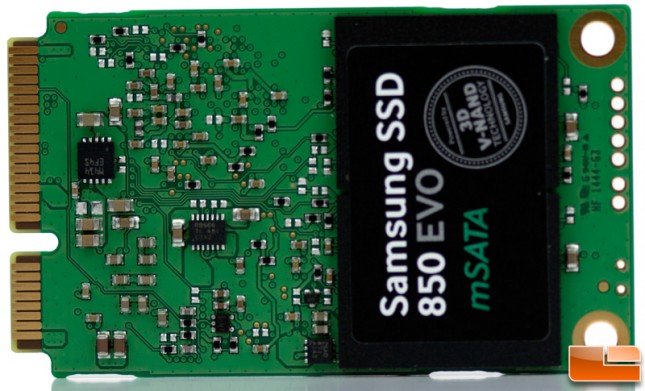 Around the back is another sticker covering the remaining two NAND modules for a total of four on board on this 512GB drive.

The M.2 drive has a B and M style connector which effectively makes it a SATA 6Gb/s connection. On this 250GB drive, there's only two NAND modules and also hiding underneath the sticker is a 512MB LPDDR3 DRAM cache like on the mSATA drive and the same MGX controller.

Around the back side, we have a sticker and that's it. The larger capacity drives would obviously have more NAND here.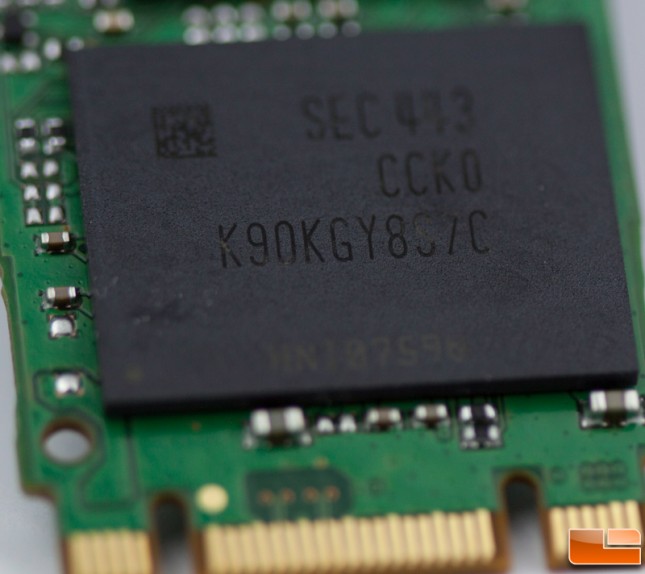 The Samsung TLC NAND on board both drives carries part number K90KGY8S7C and is the same 32-layer 3D V-NAND we saw in the full size 850 EVO drive. These chips are higher in density and allows for the large capacities Samsung offers on these diminutive drives. Each are 128GB in capacity so the mSATA 500GB drive has four and the 256GB M.2 drive has a pair.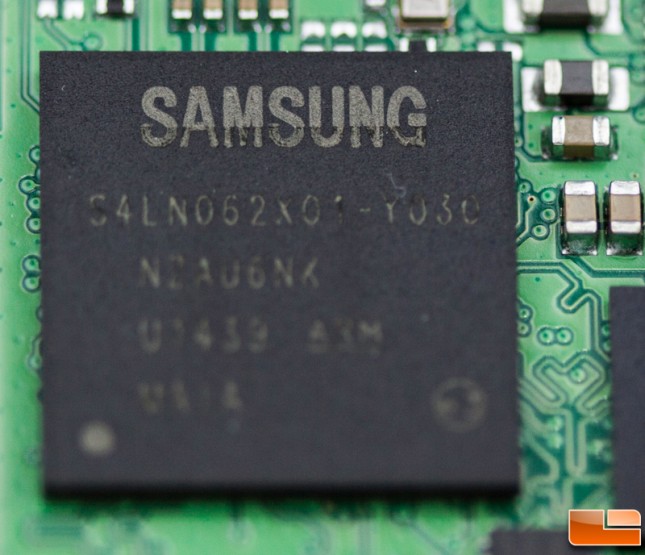 Both drives feature the Samsung MGX controller with part number S4LN062X01 save for the 1TB mSATA drive which uses the Samsung MEX controller. The former is the same found in the 850 EVO and the latter we saw in the 850 Pro. The triple-core ARM design does a nice job while sipping power, especially when in DevSleep and employs features like TurboWrite, TRIM and garbage collection. It also supports AES 256-bit full disk encryption and TCG/Opal V2.0, Encrypted Drive (IEEE1667) which is increasingly important these days.