Prolimatech Lynx CPU Cooler Review
By
Lynx HSF Installation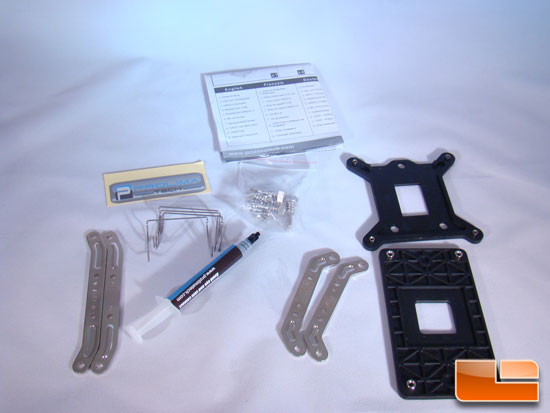 The first step in the installation of the Prolimatech Lynx is to select the mounting hardware for your socket. This is simple; if youve purchased this cooler you should have either an Intel socket 1155/1156 which use the same mounting pattern, or an AMD socket AM2/AM2+/AM3/AM3+ which all use the same mounting pattern as each other. Ive got an Intel i5 2500k, so Ill be using the 1155 mounting hardware for this review. Once youve got the right hardware, youll want to screw the mounting arms onto the top of the base using the provided Phillips head screws on each.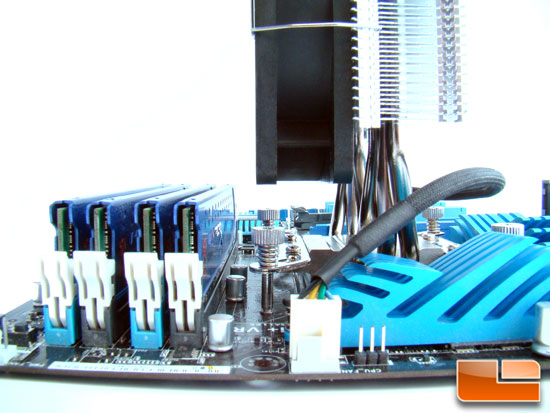 The next step in installation is to place the correct back-plate on the back of the motherboard. This may be difficult to do inside a case, so Id suggest removing the motherboard for this step since the back-plate does not have an adhesive to keep it on. Finally, with the back-plate in place, youll place the cooler on your CPU and begin inserting the provided mounting screws. These screws have springs on them to help provide secure and consistent pressure on the whole CPU. Start in one corner and insert the screws diagonally from there, tightening a little bit on each until they have all been sufficiently tightened. The screws are ridged on the edges to provide grip when tightening, but in the end I used a Phillips screwdriver to tighten them all of the way.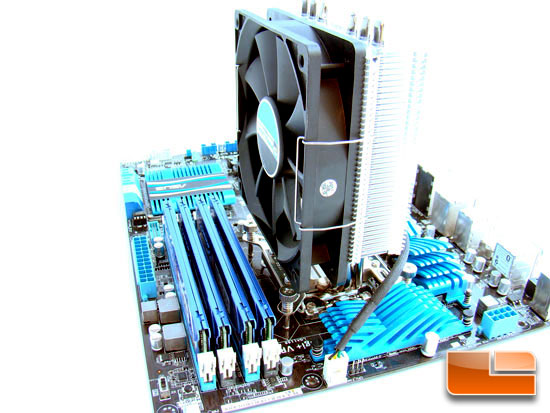 As you can see, RAM clearance is not an issue with this cooler. This view gives you a look at the Phillips head holes on the top of each screw, and a better view of the small screws used to hold down the mounting arms. Overall, this was a very easy installation.