Prolimatech Lynx CPU Cooler Review
By
Unboxing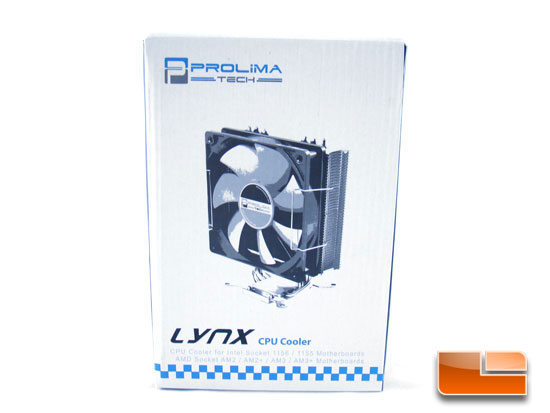 For starters, the entire box is cardboard with no plastic viewing windows. The front of the box features a large picture of the cooler with a fan attached. The supported sockets are listed at the bottom of this side.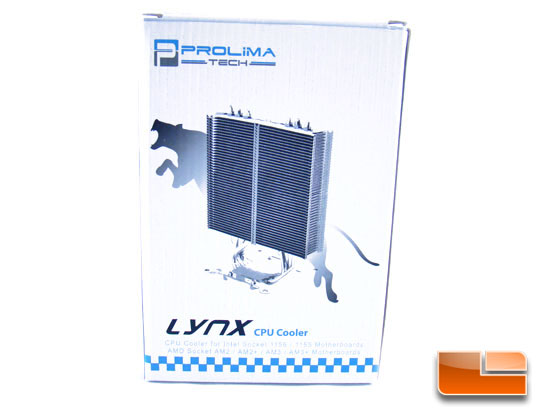 The back of the box is almost identical to the front. The cooler is pictured without a fan and has a silhouette of a lynx behind it. Again, the supported sockets are listed.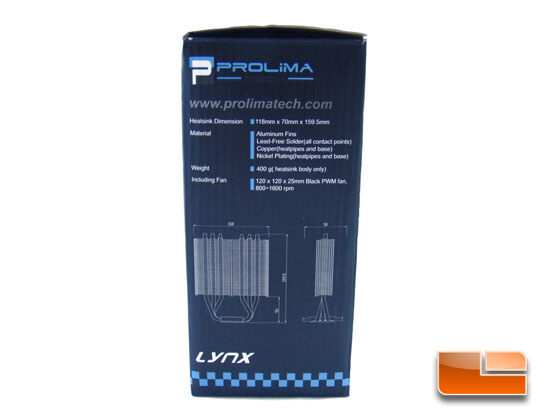 The first side includes a picture of the cooler with its dimensions labeled. The coolers dimensions, features and specifications are all printed above.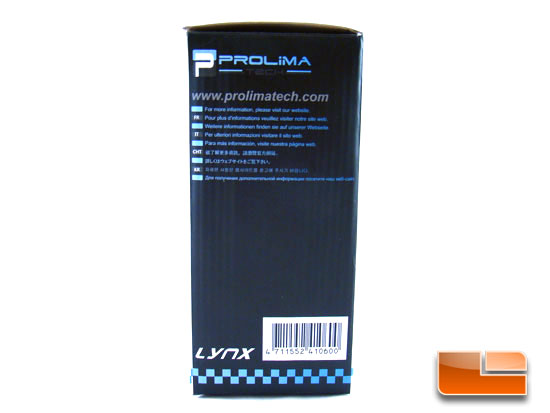 The final side is fairly plain with text referring to Prolimatechs website for more information.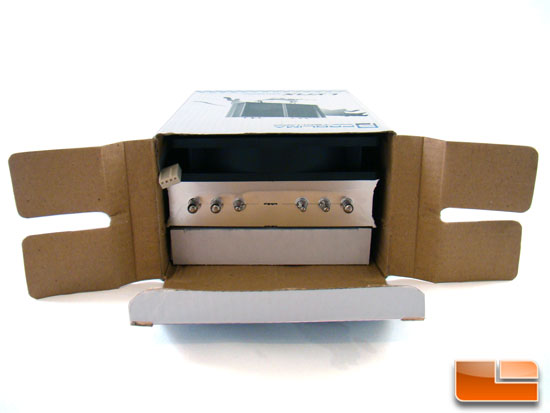 Upon opening the box, we can see that the cooler is sandwiched between the fan and the box of accessories. The packaging would be sufficient in protecting the cooler in just about any reasonable fall or tumble it might take on its journey since the cooler does not touch any of the corners.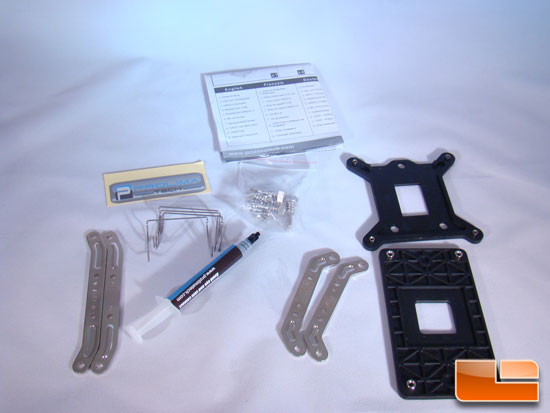 The accessories box included installation instructions, mounting hardware, thermal paste and a Prolimatech sticker. The included mounting hardware is simple and sturdy, with one set for Intel sockets and one for AMD. An extra set of clips has been included so that a second fan may be mounted on the cooler.