Prolimatech Lynx CPU Cooler Review
By
External Impressions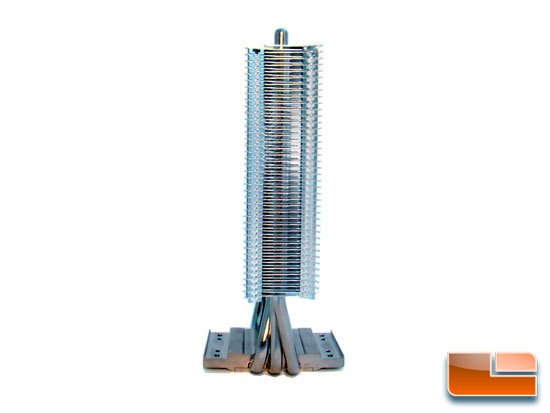 For the Lynx, as well as its older brother the Panther, Prolimatech has used half-fins (About 40 per side on this model). Each of these fins is directly soldered to the heat-pipes in the center.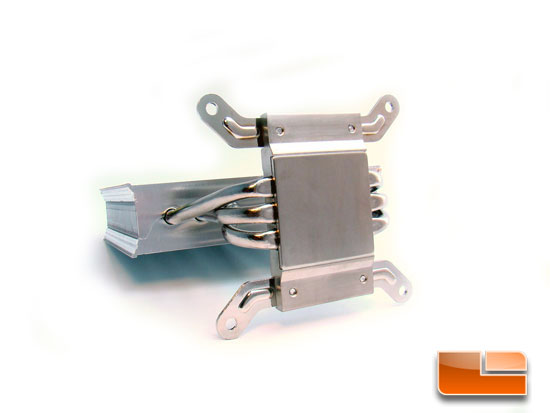 The Lynx features a solid nickel-plated copper base. The base is flat, but does not have a mirrored finish. Taking a look at the top and bottom of the base, youll be able to see the socket 1155/1156 mounting equipment that weve selected for this build. These are secured by two small Phillips head screws each in the visible holes from the top.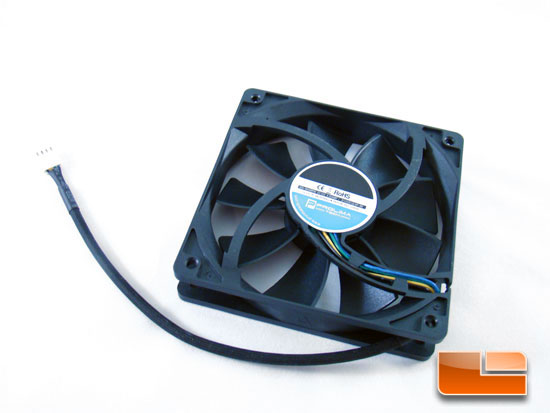 The included fan is a standard size 120mm fan, measuring 120 x 120 x 25mm (LxWxH). At its minimum RPM (800), this fan only produces 15dBA, which makes this fan nearly silent. Prolimatech claims that at its maximum RPM (1600) the fan should never make any more than 35dBA. Id like to note that I could not hear this fan over any other fan in my case at any given time, load or idle.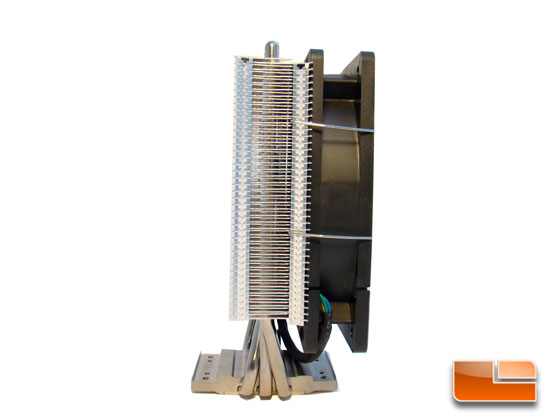 Taking a look at this cooler with the fan installed, we can get a feel for how small this cooler is. The mounting clips for the fan were easily installed, sliding between any of the fins and then clamping down of the fan on each side for a nice tight fit.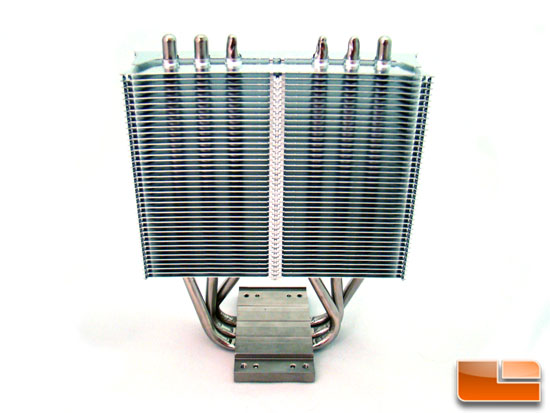 This view gives us a look at the cooler in its entirety. The nickel plating on the heat-pipes and base tie into the aluminum fins completing the strong, solid look of this cooler. Looking at the base, we see four holes on each side. The inner two are only a mm or two deep and are filled by small bumps on the bottom of each mounting arm to keep them sturdy. The outer two are filled by two small Phillips head screws that lock the mounting arms in place.