Prolimatech Lynx CPU Cooler Review
By
Prolimatech Lynx CPU Cooler Review
Prolimatech, founded in 2008, is still a relatively new company. Specializing in CPU coolers, theyve produced two of the best high performance coolers on the market, the Megahalems and Super Mega. For a company that has specialized in mainly high performance coolers, its nice to see them producing more low-end affordable coolers as a part of their product list.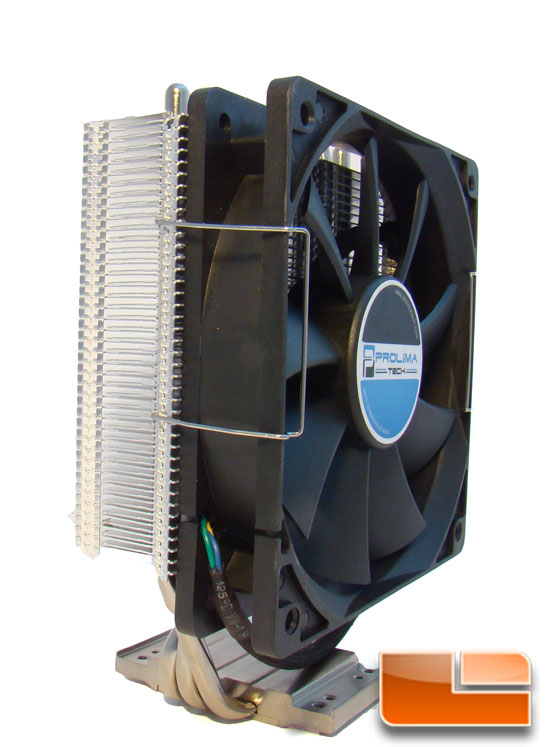 Today well be taking a look at the Prolimatech Lynx CPU cooler. As far as I can tell, this cooler is not available for purchase in the United States, but we asked Prolimatech and were told that the MSRP is $34.99. That being said, this cooler is aimed for the lower range of the market. The Lynx is currently the baby of Prolimatechs family of rather large coolers. Sporting just three nickel-plated copper U-Shaped heat-pipes and a slim figure, not to mention an affordable price, the Lynx looks to be a great replacement for any stock cooler. Lets take a look.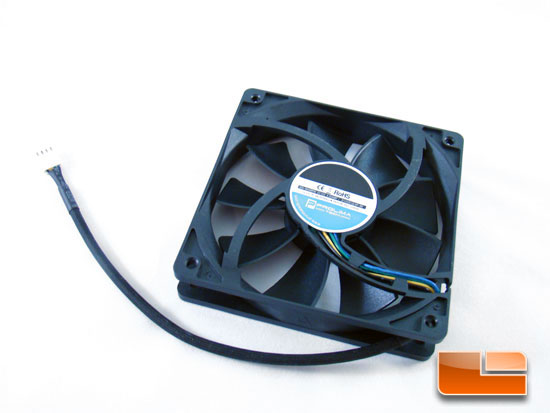 Like most coolers in its class, the Lynx is boxed with a sleeve bearing 120mm fan that produces around 57 CFM. The fan is plain black with no LEDs. The Prolimatech stickers on the front and back along with the black sleeved cable give this fan a nice clean look. This fan is capable of speeds between 800 and 1600RPM. A 4-pin PWM (Pulse Width Modulation) connector is used to allow for varied speeds depending on your fan profile/CPU temperature.
Prolimatech Lynx Features:
Three high quality nickel plated heatpipes for effective heat.
Equipped with one 120x120x25mm PWM fan (800~1600 rpm).
Option for adding 2nd fan to maximize cooling performance.
Flexible mounting kits for Intel socket LGA 1155/1156 and AMD AM2/AM2+/AM3.
Compact tower cooler, perfect for small chassis.
Prolimatech Lynx Specifications:
Heatsink Dimension: 118mm X 70mm X 159.5mm (LxWxH)
Heatsink Weight: 400 g (heatsink body only)
Fan: 120 x 120 x 25 mm Black PWM fan
CPU Platform: Intel Socket LGA 1156/1155 & AMD Socket AM2/2+/3/3+
Warranty: 2 years