PowerColor PCS+ AXR9 390X 8GB Video Card Review
By
Far Cry 4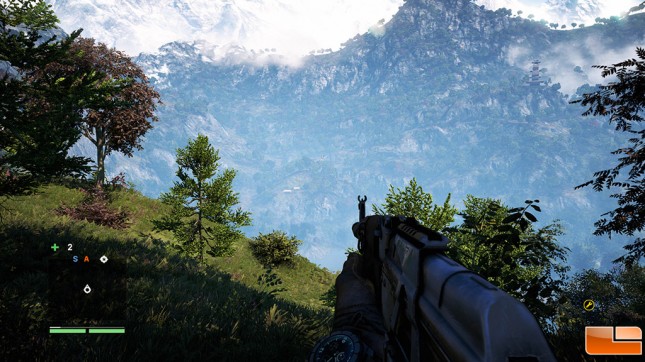 Far Cry 4 is an action-adventure first-person shooter video game developed by Ubisoft Montreal and published by Ubisoft for the PlayStation 3, PlayStation 4, Xbox 360, Xbox One video game consoles, and Microsoft Windows. It is the sequel to 2012's Far Cry 3. The game was released on November 18th, 2014 in North America and Europe. Far Cry 4 follows Ajay Ghale, a young Kyrati-American who returns to his native country Kyrat to spread his deceased mother's ashes. He finds the country in a state of civil war between Kyrat's Royal Army led by the country's eccentric and tyrant king Pagan Min and the Golden Path, a rebel movement fighting to free Kyrat from Min's oppressive rule.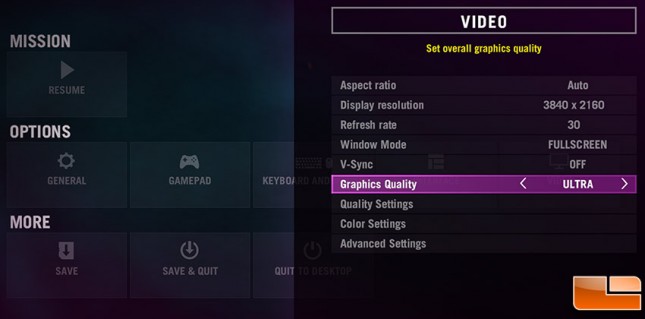 Far Cry 4 uses the heavily modified Dunia Engine 2 game engine with Havok physics. The graphics are excellent and the game really pushes the limits of what one can expect from mainstream graphics cards. We set game title to Ultra image quality settings and did not adjust any of the advanced settings.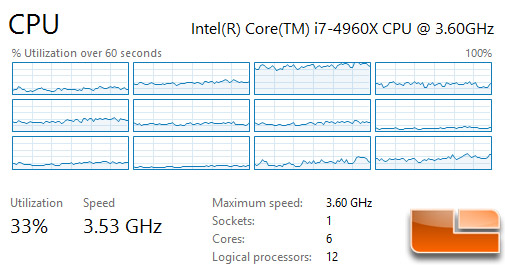 Far Cry 4 uses about 30% of the processor and is running on multiple cores as you can see from our screen capture above. One core has more of a load on it than the others, but all logical processors are being uses to some degree when playing Far Cry 4.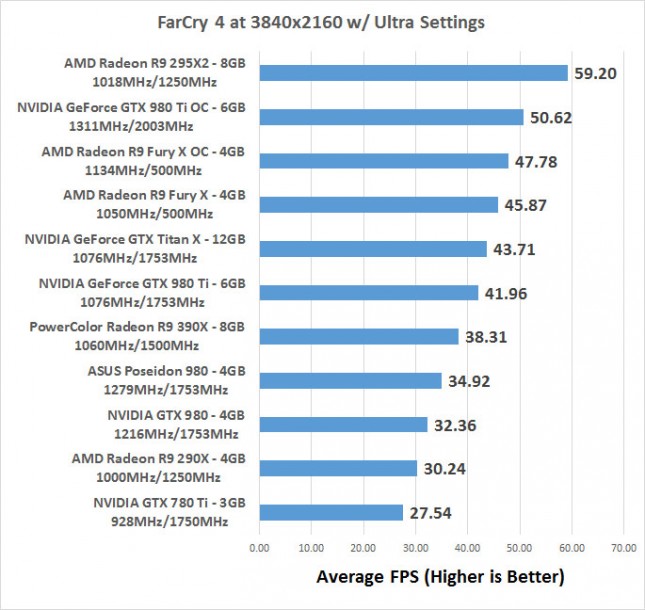 Benchmark Results: In Far Cry 4 the PowerColor PCS+ AXR9 390X averaged 38.31 FPS and the Radeon R9 290 X averaged 30.24 FPS. GPU-Z showed that we were using 4.3GB of frame buffer when running this benchmark test, so it looks like that 8GB of memory will help in some situations! The PowerColor PCS+ AXR9 390X easily beat the GeForce GTX 980 reference card and even the factory overclocked ASUS Poseidon GTX 980!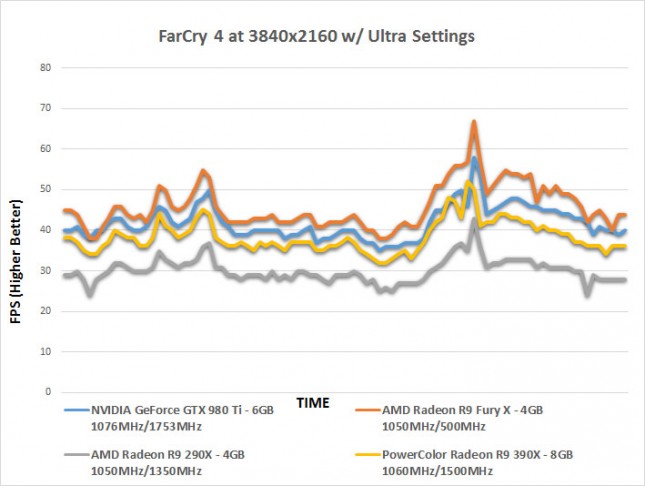 Benchmark Results: In Far Cry 4 the AMD Radeon R9 290X reference card dipped below 30 FPS quite often, but the PowerColor PCS+ AXR9 390X never hit 30 FPS and never dropped below that important threshold.