PowerColor PCS+ AXR9 390X 8GB Video Card Review
By
PowerColor PCS+ AXR9 390X Overclocking
How well does the PowerColor PCS+ AXR9 390X 8GB graphics card overclock? We were wondering the same thing and fired up AMD Catalyst Control Center to find out!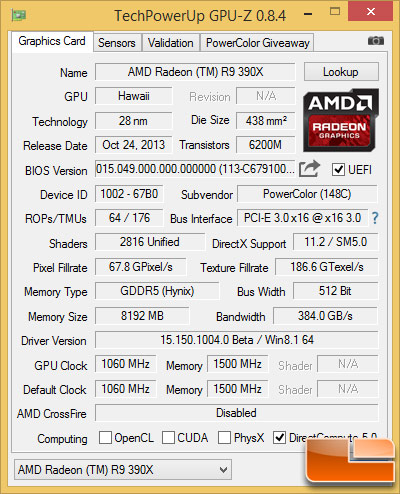 In case you forgot, the PowerColor PCS+ AXR9 390X is already factory overclocked up to 1060MHz on the core and the 8GB of Hynix memory is running at 1500. Let's see how much higher we can get those 2816 stream processors!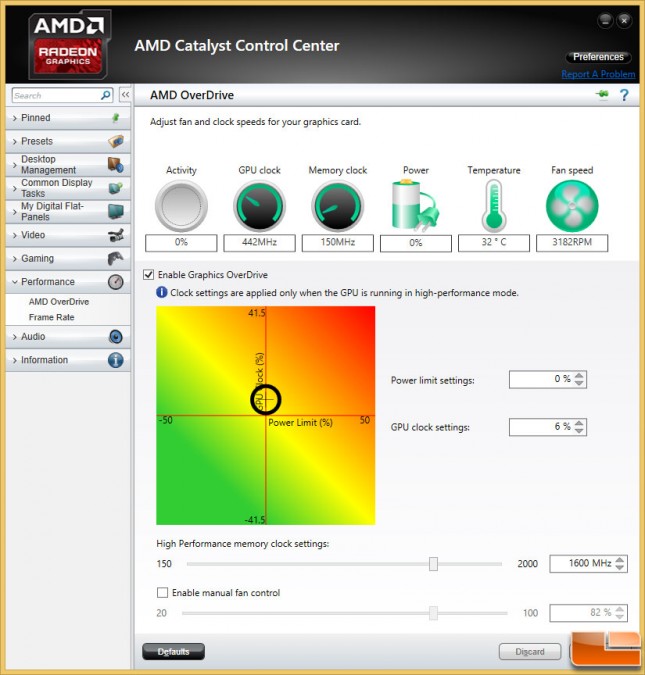 We were able to use AMD OverDrive to bump up the GPU clock by 6% and also bump up the GDDR5 memory clock by 100MHz.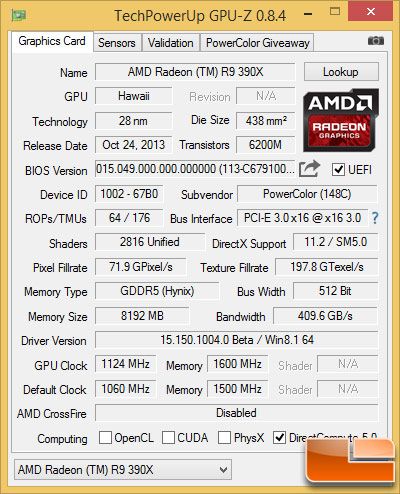 This overclock meant that we were running at 1124 MHz on the core and 1600MHz on the memory, which should give us a small performance boost. We were hoping to get slightly better core clocks, but our card wasn't having it and would begin to artifact if we overclocked the core beyond 6% in AMD OverDrive.
PowerColor PCS+ AXR9 390X 8GB Stock: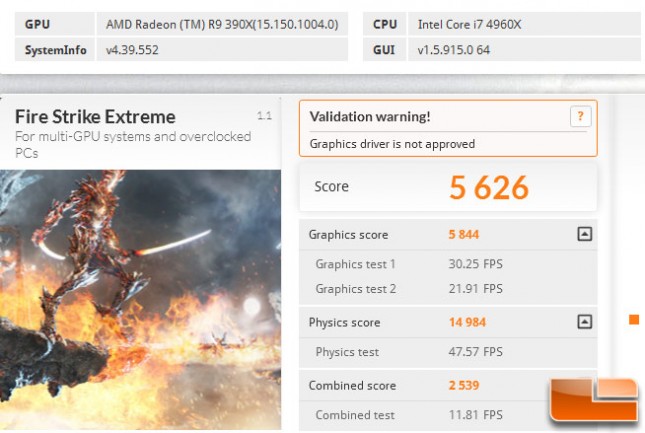 PowerColor PCS+ AXR9 390X 8GB Overclocked (+64MHz Core / +100MHz Memory):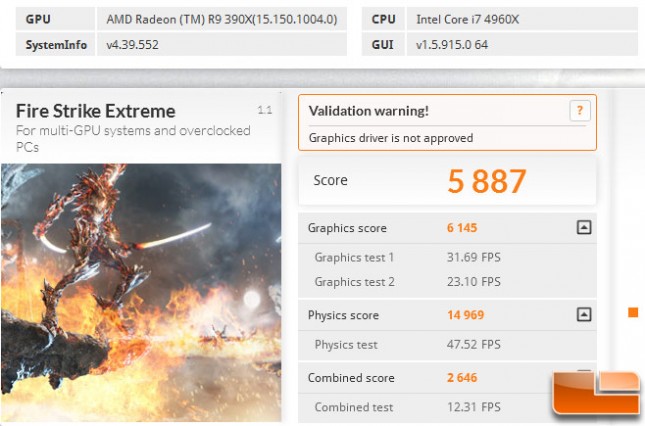 By overclocking the PowerColor PCS+ AXR9 390X video card we were able to take the score of 5,626 on 3DMark Fire Strike Extreme and raise it up to 5,887. This is a 261 point increase in our overall 3DMark score, which represents a performance gain of 4.6 percent. The overal FPS average in Graphics Test 1 went from 30.25 to 31.69 FPS, which is a 4.8% performance gain in that graphics test. Not huge performance gains, but it is better than running stock!
Let's wrap this review up!