Plextor M6e 256GB M.2 PCIe SSD Review
By
Final Thoughts & Conclusions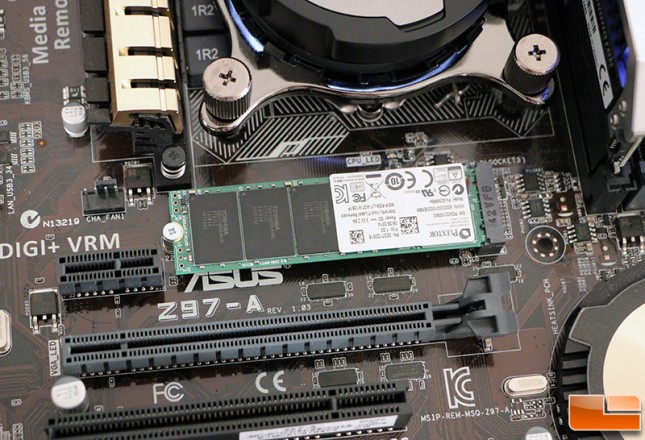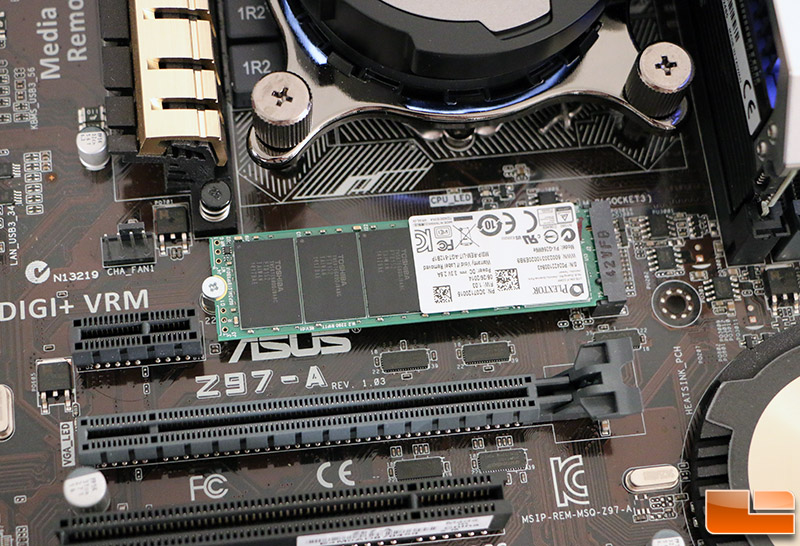 The Plextor M6e 256GB M.2 PCIe SSD solves the SATA III interface bottleneck issue. We were able to install it into our Intel Z97 platform in mere seconds and were off to the races with close to the rated 770MB/s sequential read and 580MB/s sequential write speeds. This is significantly faster that the very best SSDs on the SATA III interface, so we are extremely happy with that. The 4K random performance numbers aren't interface limited, so the 4K random IOPS were solid, but not earth shattering. We love the 2280 (80.0mm 22.0mm) PCIe M.2 SSD form factor as it is very small and will make for a cleaner system. In the future we hope to see to see multiple M.2 slots on the front or back of motherboards for some wicked fast RAID setups and hopefully some M.2 SSDs with black PCBs that can better blend in with the most common color used on enthusiast motherboards.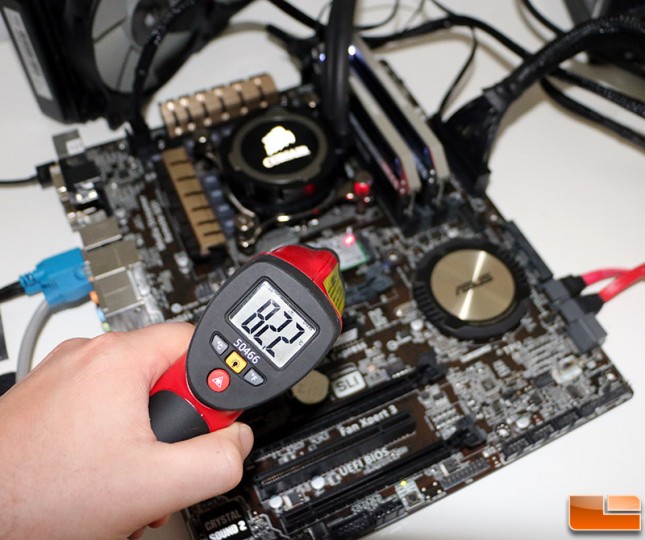 When testing the Plextor M6e M.2 PCIe SSD we noticed that it did get pretty warm. How warm? When running some benchmarks we found that the NAND chip on the far left side of the drive was around 40C and the label that was over the power management components was nearly 85C. The temperatures across the M.2 drive are vastly different and it was running a bit warmer than we expected it to be. The hottest component on our test platform was the Plextor M6e M.2 PCIe SSD! We contacted Plextor and was told that this was within the safe operating temperature, but very close to the red zone. We are still working with them to find out what exactly the boundaries for that red zone are. It looks like all that speed does come at a cost, so you might want to make sure you have proper airflow over the M.2 slot. Our open test bench doesn't have the best airflow and we know this, but not all systems have superb cooling. This might be an issue down the road for some platforms as the M.2 slot is on the back of some Intel Z97 motherboards and others are underneath where a discrete graphics card would be inserted if one is to be used.
Plextor has the PX-G128M6e, PX-G256M6e and PX-G512M6e priced at about $1 per GB when it comes to MSRP pricing. Now that the Plextor M6e M.2 drives are hitting the market we can find the street price on the 256GB drive that we reviewed today to be around $236.25. This breaks down to $0.92 per GB and that isn't bad for what you are getting in terms of performance. If you are wanting to eliminate the SATA III interface bottleneck on your gaming or enthusiast PC, a Plextor M6e M.2 PCIe SSD is certainly worth trying out. Considering how much SSD prices have fallen in recent years, this price tag shouldn't be too extreme for anyone that owned an SSD prior to 2012. In fact, many early SSD adopters will find this to be a bargain and the full five-year warranty is reassuring.
To sum this all up… The Plextor M6e M.2 series are the first M.2 PCIe SSDs for the consumer market. They feature the Marvell 88SS9183 controller, 19nm Toshiba Toggle MLC NAND Flash Memory, 512MB of DDR3 Cache and custom in-house written firmware. Plextor backs the drive with a 5-year warranty and does allow for end-user firmware updates, so this drive should be supported for some time. The 256GB drive we tested today is rated to have sequential read/write speeds of 770/580 MB/s and we came very close to those in some of the benchmarks that we ran on our ASUS Z97-A Motherboard with Windows 8.1 Pro. If you want the fastest storage drive possible for your Intel Z97 platform and don't want a RAID setup, this is it and we highly recommend trying it out!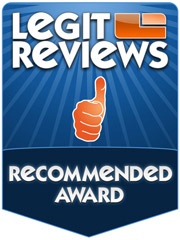 Legit Bottom Line: The Plextor M6e M.2 PCIe SSD series is the tip of the spear and will help pave the way for PCIe storage drive adoption. After using the Plextor M6e M.2 256GB SSD we are excited about storage again!