OCZ Vector 180 480GB SSD Review
By
A Closer Look at the Crucial Drives:
After handling a number of drives which took some careful manipulation to open, we are happy to get a drive that uses simple Phillips head screws, even if one is buried under a warranty sticker.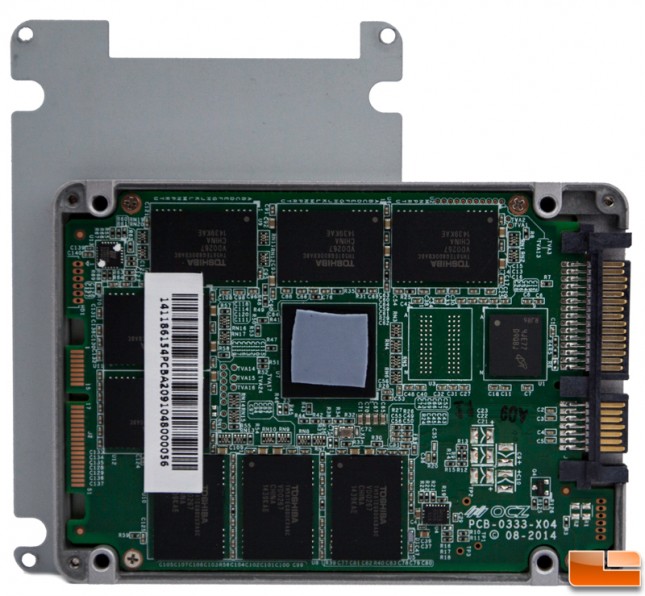 Once open, we see the PCB is held down with four more screws and the controller is obscured by a small slice of thermal padding.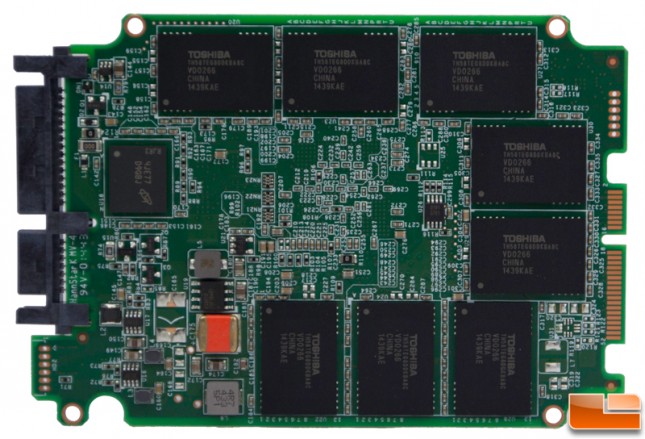 The first side of the PCB contains half of the NAND modules and the orange and gold thing is the capacitor for the PFM+ feature. Also hiding away off to the side is one of the two cache chips.
While the Vector 150 carries Toshiba 19nm NAND, the Vector 180 has newer A19 MLC modules with part number TH58TEG8DDKBA8C. On this 480GB drive, there are 16 totals with each being 32GB in capacity.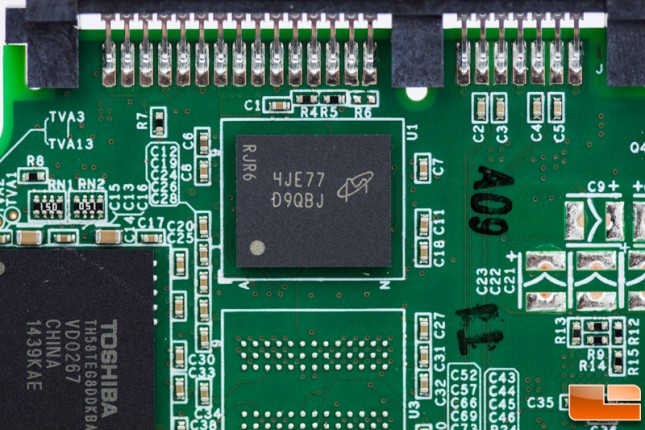 The cache is actually a Micron part which is been pretty typical for OCZ drives along with several other makers. There are two on board and each show FBGA code D9QBJ that translates into part number MT41K512M8RH-125:E. This means it's a 4Gb (500MB) DDR3-1600 DRAM chip, so with two of them we are looking at 1GB total cache on board.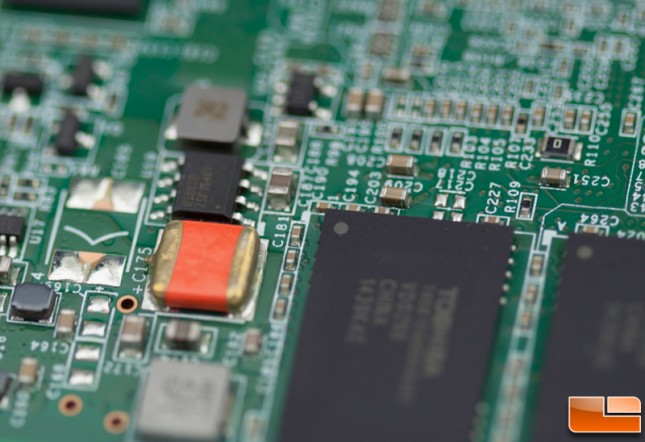 Here's a closer look at the capacitor that we pointed out above. OCZ didn't provide exact specs on it so we can't go into detail about it. Suffice it to say, it's up for the task.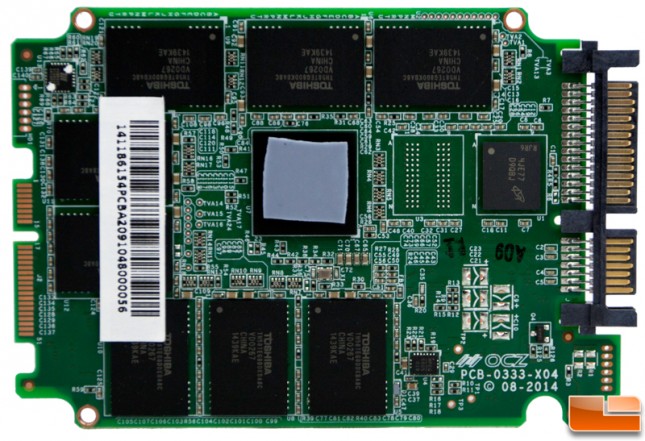 The other side of the board has the remaining NAND, cache and controller chips.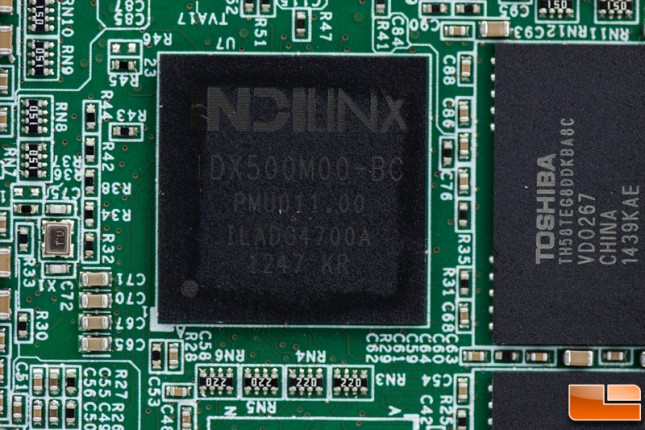 The Indilinx Barefoot 3 M00 controller is the same we've seen on several other drives including the Vector 150. This time around the firmware has been updated to handle the PFM+ feature as well as the new A19 NAND. It does support AES-256 bit encryption and does the usual TRIM and idle garbage collection tasks. Performance is still the same as we saw with the Vector 150 so no bumps in speed that we're aware of and it's rated for the same 50GB/day/year host writes and 2.3M hours MTBF that it has been since it debuted.