Netgear Nighthawk X8 R8500 AC5300 WiFi Router Review
By
Netgear R8500: Final Thoughts and Conclusions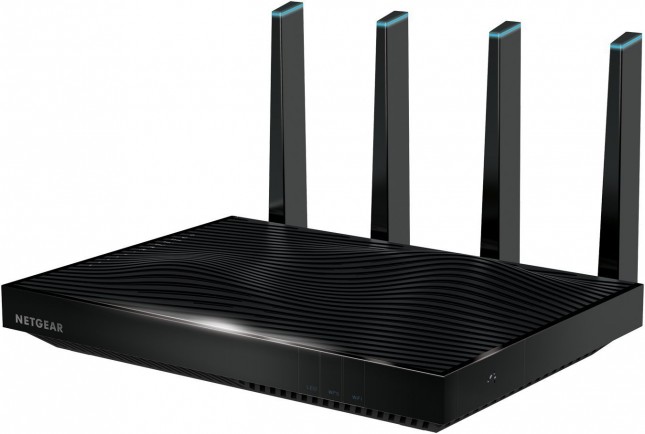 Netgear has been one of our favorite networking brands for many, many years. Because they have been very consistent releasing high-quality products and updates to their entire line of products is one of the reason they have been one of the first companies we mention when making recommendations.
The Netgear Nighthawk X8 AC5300 WiFi Router is not really that revolutionary and essentially contains only a few features that we have not seen on other flagship routers: the new active antenna design, and aggregated Ethernet ports are the two new highlights that Netgear has introduced. Other routers in this class (like the Netgear R8000 or Linksys EA8500) already have been working with multiple radios, MU-MIMO-ready setups, and network attached cloud storage.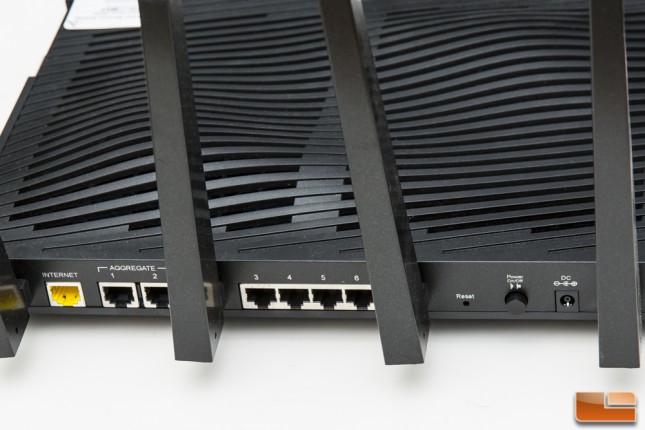 As we look at the Netgear R8500, we have to note the design change from R8000. For many years, Netgears routers looked cookie-cutter and the same. When the Nighthawk line was introduced a few years ago, it was a departure from the boxy form to a more sleek style. When the R8000 was introduced, it was not only large, but radical in style looking like an alien mothership with its flip-up antennas and Batman-inspired slopping nose. The Netgear R8500 is a return to sleek and stylish. The router is still quite large, but the design isnt exactly radical. The router wont keep you up at night in a mostly dark room with a bunch of flickering lights. The antennas are trimmed in a nice mellow blue and you can control how the rest of the LEDs act from the router itself no need to grab a computer and log in.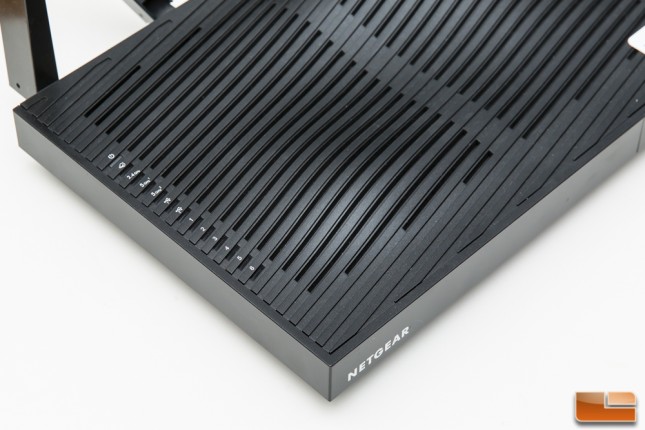 One of the biggest issues with the Netgear R8500 is the price. At $343.00 shipped, the router is one of the most expensive we have tested. For a router that has only a few never-before-seen features, this might be a show-stopper for many people. The R8500 has been a rock solid performer when it comes to throughput, WiFi speeds, and all the features one could imagine, but the fact remains that the router costs the same as a laptop computer. Netgear outfits the Nighthawk R8500 with a limited 1-year Hardware Warranty that also gives you 24/7 technical support for 90 days from the purchase date.
The Netgear X8 R8500 is like that luxury vehicle that you want not need. Sure you could go with something more economical and scaled back, but what fun is that? Does everyone need to purchase the Netgear X8 R8500? At $343, certainly not. Does the R8500 do anything more than other routers? Nope, not at all. There are certainly routers that have three radios, feature beamforming, Dynamic QoS, and can convert your USB hard drive to Network Attached Storage. While MU-MIMO has not been universally adopted for a large number of devices, its good to know that the function is present on the router, but at this cost we really would like to see it active. We honestly dont know how much longer Netgear (and others) can get away with the whole MU-MIMO Capable like and not start to turn off users.
For all the reasons above, we give X8 Netgear's R8500 our Editors' Choice Award. the R8500 is as close to a complete package as you can get. It's speed, looks, and general capabilities will enhance any home or office network. Besides a slightly lofty price, the only thing missing from this router is MU-MIMO that is fully functioning.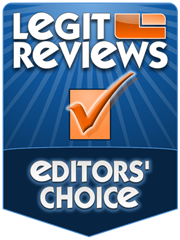 Legit Bottom Line: Although expensive, we absolutely love the Netgear Nighthawk X8 R8500 AC5300. The X8 Wi-Fi is the fastest we have ever seen, has multiple Ethernet ports that expands it use for expanded NAS use as well as peripherals. We arent sure the R8500 has enough bells and whistles to justify its cost and the MU-MIMO functionality has yet to be initiated, but this is far and away the best router we have seen.