Netgear Nighthawk R7000 AC1900 Wireless Router Review
By
Netgear Nighthawk R7000: Conclusions and Final Thoughts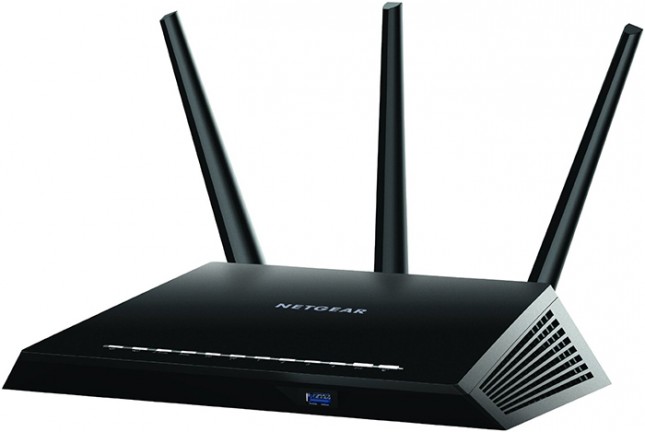 I have to say working with the Netgear Nighthawk R7000 Dual-Band 802.11 has been a real eye-opener. We really had the bar set high especially comparing it to our favorite router the Netgear R6300. Netgear changed the entire package in this flagship upgrade. We now have external antennas and a sit-flat design. The colors and LED lighting are even different. In fact, Netgear went with a totally different look than any of their previous router series.
The Nighthawk sounds like a superhero and it certainly performed like one smoking anything that we had in our WiFi-AC arsenal. When compared to our previous champion R6300, we saw a pretty consistent step up in wireless performance, around ~20% over all distances. At first we were a bit concerned that our speeds tests in the same room resulted in slower speed on average than in room tests farther away. I think this might be because of the way the R7000 external antennas have been designed.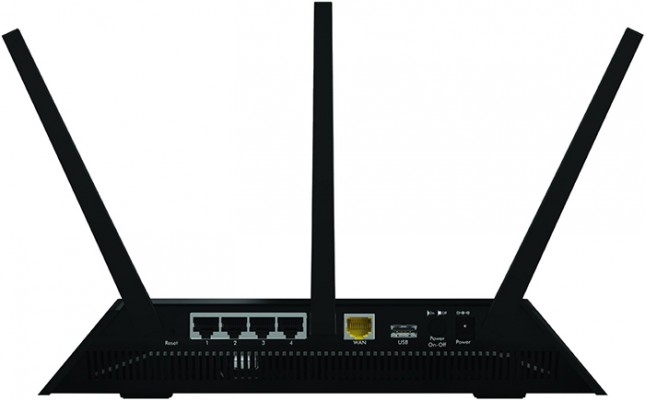 The R7000 802.11n channel can now reach up to 600Mbps which is faster than most WiFi-n receivers on the market today. For instance, our Alienware M17XR4 laptop contains a leading-edge Qualcomm Antheros Killer Wireless-N 1103 Network Adapter card. This card is a three-antenna card which is capable of up to 450Mbps. One of the reasons we didnt spend a bunch of time testing the 2.4GHz channel is that to max out the N600 speeds, we would need a 4-antenna transceiver which we dont have and didnt think the majority of our readers had either.
The Nighthawk R7000 is Netgears latest flagship and as such carries Netgears highest price. The dual-band router can be found for around $194.99 shipped. You can pick up the older Netgear R6300 v2 for around $148.99 shipped. Competing routers would be the ASUS RT-AC68U ($219.99) and Linksys EA6900 ($187.99), so the Netgear R7000 is competitively priced.
We definitely think the upgrade from anything older than an WiFi-AC will be worth it. The speed increases that we saw from AC1750 were not small. One of the interesting things we saw was that we got better speeds on average when the router was in our second room during our speed tests. We think this is a result of Netgears Beamforming technology that helps to lock in the signal from clients.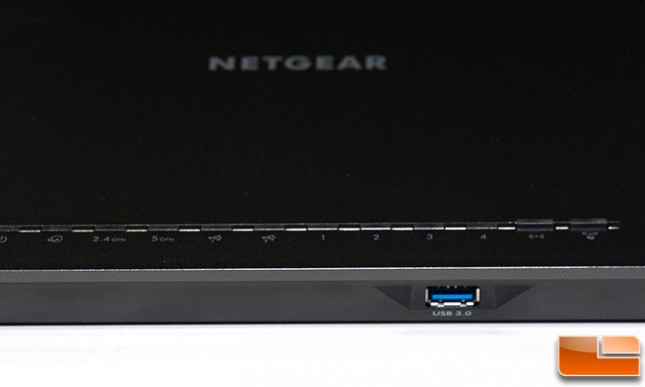 For those who are familiar with the Netgear GUI, the R7000 will not disappoint you. Even for those who have never used a Netgear product, the set-up and interface are robust and straightforward. Following the simple steps from Netgear, you will up and running very quickly and making modifications to your network with ease. We have been fans of Netgears GUI for many years and have yet to see one that is better laid out.
Netgear ships the Nighthawk R7000 with an industry-leading limited lifetime warranty on parts and labor. Its been a while, but I think we finally have a worthy replacement to our R6300. We have to tip our hat to Netgear for responding to the market and other manufacturers as they vie for king of the AC routers. With the dual-core 1GHz process and redesigned external beamforming antennas, Netgear has raised their game tremendously.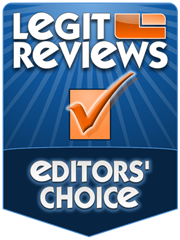 Legit Bottom Line:
Netgears R7000 Nighthawk Dual-Band AC router delivers everything that a flagship router is supposed to. Cutting-edge speeds, user-friendly GUI and a competitive price