Netgear Nighthawk R7000 AC1900 Wireless Router Review
By
Netgear Nighthawk R7000: Speed Tests, 2nd Room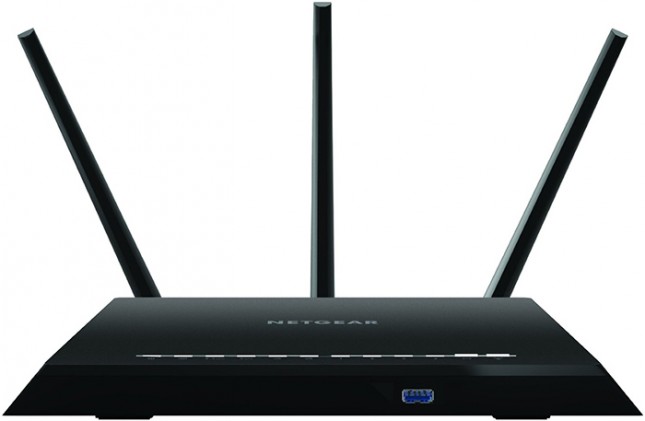 We now move our laptop and 802.11ac Bridge to a second room to take speed measurements. We set up exactly 23-feet away from our router testbed. Let's see how are speeds are when we back up a bit.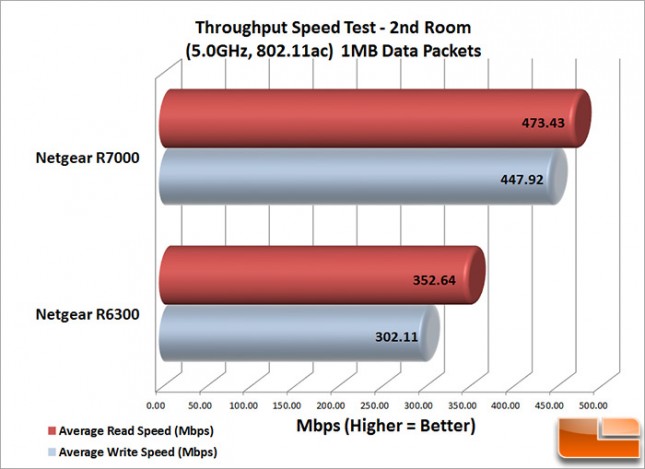 Benchmark Results: So a funny thing happened when we increased the distance to our Netgear Nighthawk R7000…Our throughput speeds actually increased! At a distance of 23-feet away, the R7000's average speeds now topped 470Mbps almost 35% faster than that of the R6300.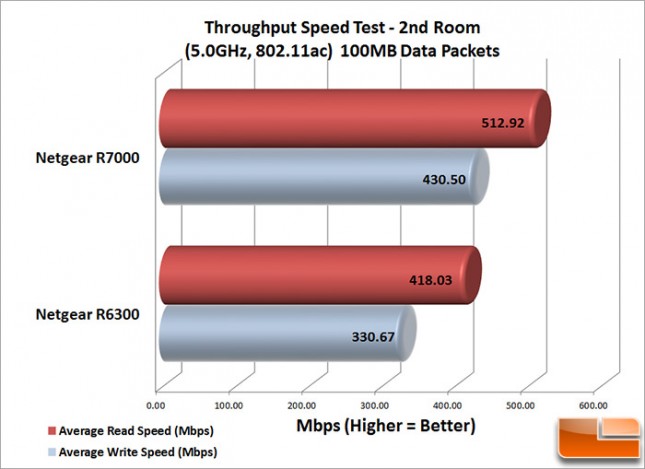 Benchmark Results: When we test our routers using the larger data packets, we get a bit more of the same. The Netgear R7000 still dominates with Average Read speeds that top 500Mbps. Not only does this mean you will be able to stream your High-Definition content to your phone or computer, you will be able to host the same movie to 5-6 of your friends simultaneously.