Netgear Nighthawk R7000 AC1900 Wireless Router Review
By
Netgear Nighthawk R7000: Speed Tests, Far Room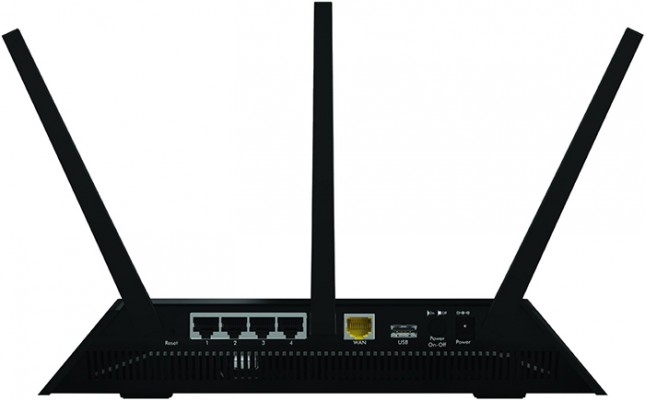 For our last speed test, we moved to the far corner of the Legit Reviews bunker to get the most distance between our test routers and laptop/bridge. There are at least 3 walls, 100-feet, and an entire floor between our test equipment and the routers.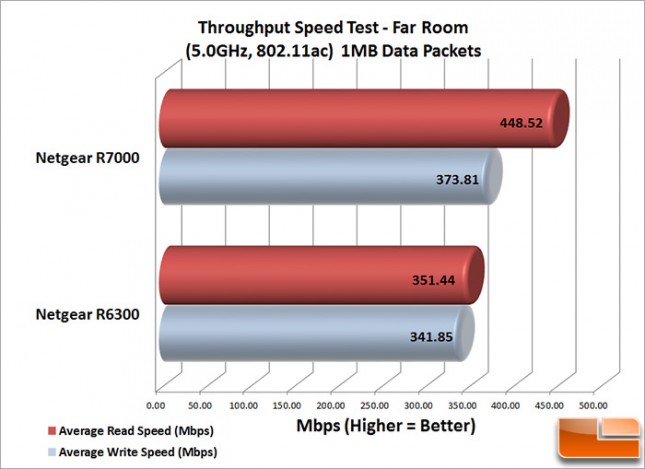 Benchmark Results: Even with the large distance to both of our routers, both the Netgear R6300 V1 and R7000 gives us pretty good throughput speeds. The Nighthawk R7000 gives us the best Average Read and Average Write speeds by a pretty significant margin.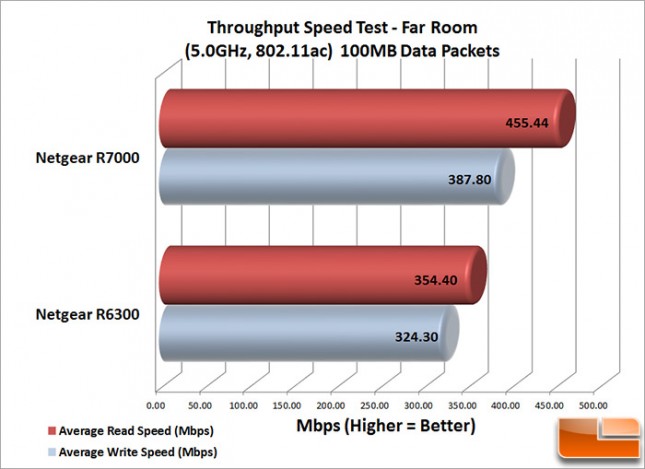 Benchmark Results: Even though the Netgear R6300 V1 drops a bit in performance with the larger distance and larger packet sizes, the Nighthawk R7000 seems to thrive and continues to give us very high performance levels. The Average Read speeds for the R7000 continue to top 450Mbps, 28% faster than the R6300.