MyDigitalSSD SBX 512GB NVMe SSD Review
By
Final Thoughts & Conclusions
If you are are wanting to experience an NVMe SSD for the very first time you'll likely be overwhelmed as there are over 250 M.2 PCIe NVMe drives available to purchase. There are also hundreds of reviewers online that are making varying recommendations. No site online has tested every single drive available, but we have tested dozens of M.2 PCIe NVMe drives this year alone and keep them all around for future testing. The MyDigitalSSD SBX 512GB drive didn't push the boundaries for what one can expect when it comes to performance, but it offered respectable performance for an entry level NVMe drive. In ATTO disk benchmark we hit nearly 1800 MB/s read and 1050 MB/s write on our QD4 sequential testing, which blows away and SATA III hard drive or SSD. The 4K random read/write performance was okay, but there is only so much you can get from the Phison E8 controller design.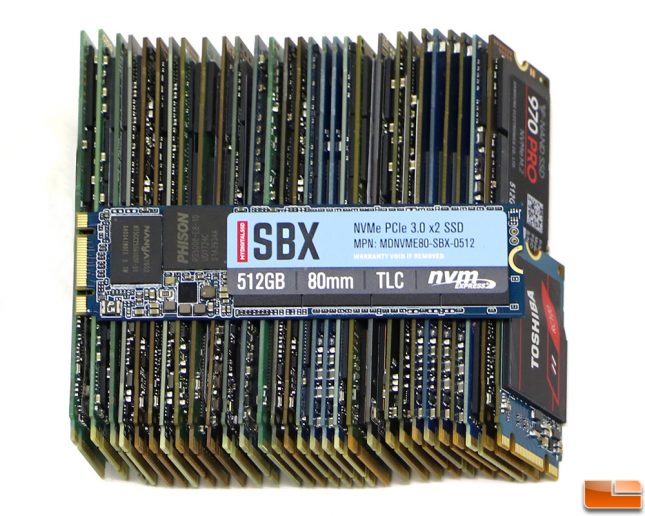 One area that the MyDigitalSSD SBX 512GB drive excelled at was power consumption. The Phison E8 controller only has four channels and uses the PCIe 3.0 x2 interface. We just started using a proper programmable power module from Quarch to look at just the power used through the M.2 slot itself and found that the MyDigitalSSD SBX uses very little power at idle and load. We've only tested four ~500GB drives with four different controllers, but of the four that we looked at, the SBX uses the least power before PCI Express Active State Power Management (ASPM) is manually enabled. The MyDigitalSSD SBX with its lower power use and single sided-design make is a solid solution for a desktop or laptop.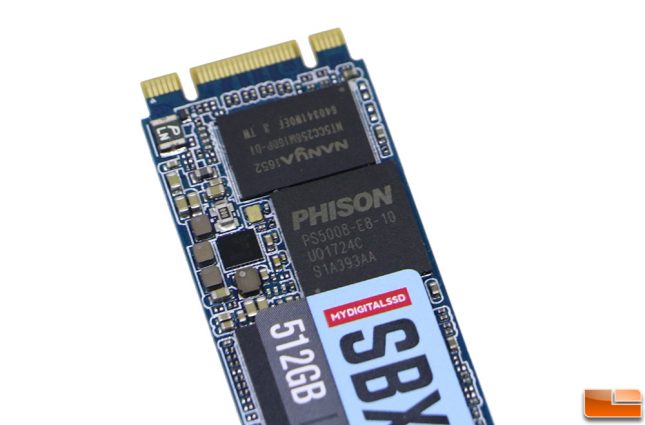 The MyDigitalSSD SBX 512GB is what we would call a barebones drive and that is part of its charm. It doesn't support hardware encryption nor does it come with an SSD toolbox utility for drive management or data migration software. You get just the drive with a spare screw and screwdriver. This is not the drive for enthusiasts that want all the bells and whistles, but a drive aimed at the entry-level and mainstream market where they want good performance for a piece of hardware that most people forget about after it is installed.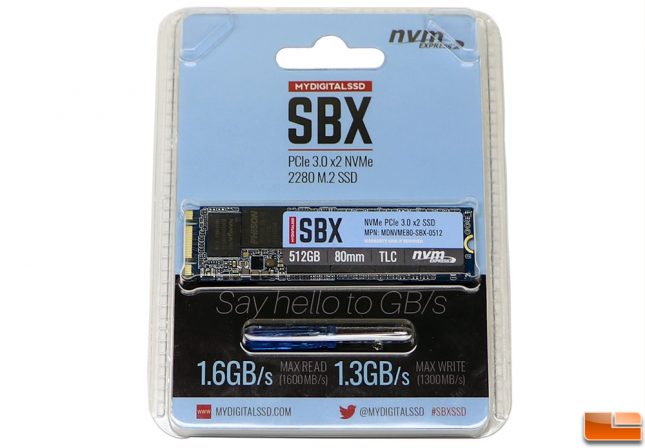 When it comes to endurance ratings and the warranty, the SBX series is backed by a 5-year warranty and a 375 TBW endurance rating. Pricing on the MyDigitalSSD SBX series is about as good as it gets and should be appealing to anyone that wants a cheap drive. We've never seen PCIe NVMe drives priced at $0.27 per GB at Amazon that weren't on promotion before! The fact you can get a 512GB M.2 PCIe NVMe drive for under $140 is pretty sweet and should also appeal to those looking for a scratch disk, boot disk or secondary storage drive to aid in content creation.
MyDigitalSSD SBX M.2 PCIe NVMe Series Pricing
At the end of the day the MyDigitalSSD SBX 512GB drive left us impressed. The performance is respectable, the power numbers are low and the price is about as low as you can get!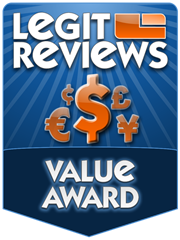 Legit Bottom Line: The MyDigitalSSD SBX 512GB drive offers solid performance without breaking the bank.