Microsoft Surface 3 Laptop Battle – AMD Ryzen 7 or Intel Core i7?
By
7-Zip, Cinebench, Geekbench, Speedometer
7-Zip 19.02 Alpha – link
7-Zip is a free and open-source file archiver, a utility used to place groups of files within compressed containers known as "archives". 7-Zip uses its own 7z archive format, but can read and write several other archive formats. 7-Zip has been around for 20-years as it was first launched in 1999!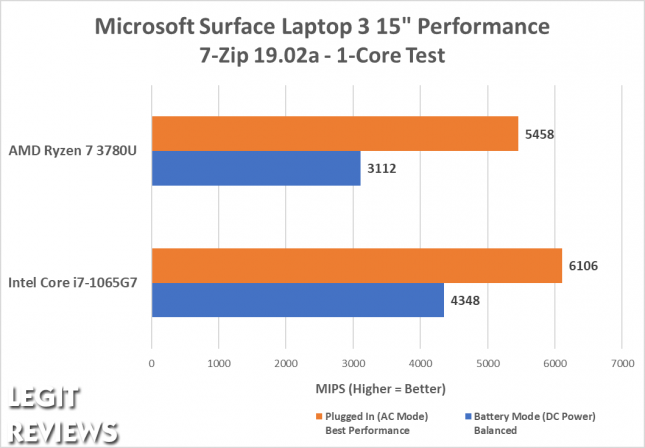 Maxon Cinebench R20 – link
CINEBENCH is a real-world cross platform test suite that evaluates your computer's performance capabilities. CINEBENCH is based on MAXON's award-winning animation software Cinema 4D, which is used extensively by studios and production houses worldwide for 3D content creation. MAXON software has been used in blockbuster movies such as Iron Man 3, Oblivion, Life of Pi and Prometheus and many more.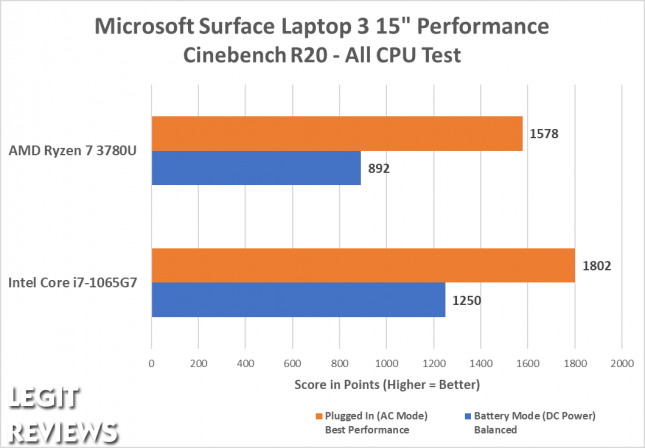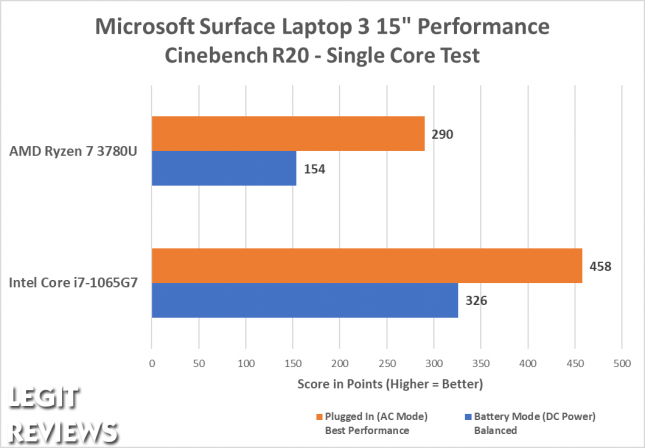 Geekbench 5.0.4 Pro: link
Geekbench is a cross-platform processor benchmark, with a scoring system that separates single-core and multi-core performance, and workloads that simulate real-world scenarios. These tests are complex, avoiding simple problems with straightforward memory-access patterns, and push the limits of your system.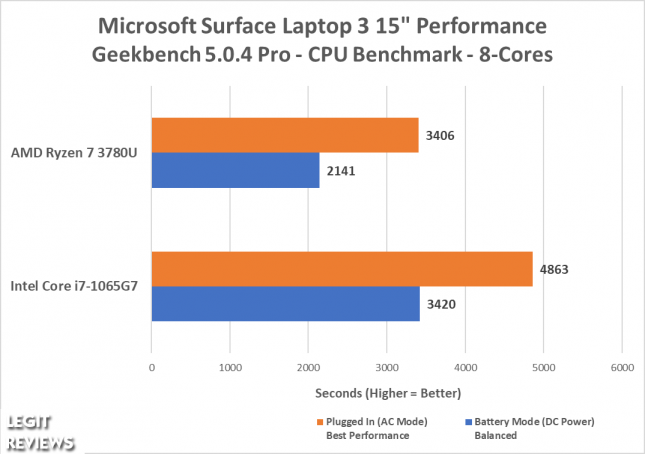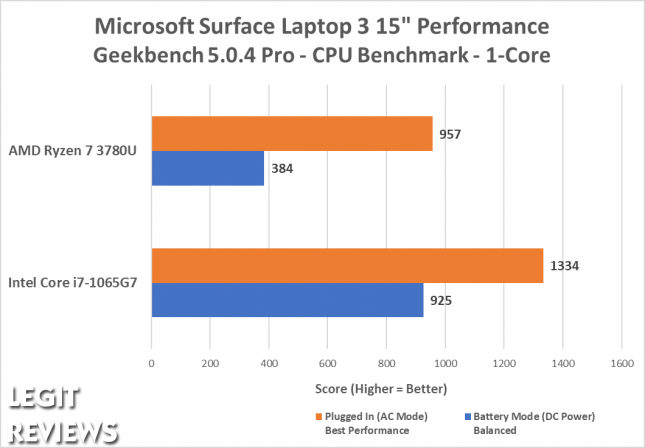 Speedometer 2.0 BrowserBench: link
Speedometer is a browser benchmark that measures the responsiveness of Web applications. This benchmark simulates user actions for adding, completing, and removing to-do items using multiple examples in TodoMVC. Each example in TodoMVC implements the same todo application using DOM APIs in different ways.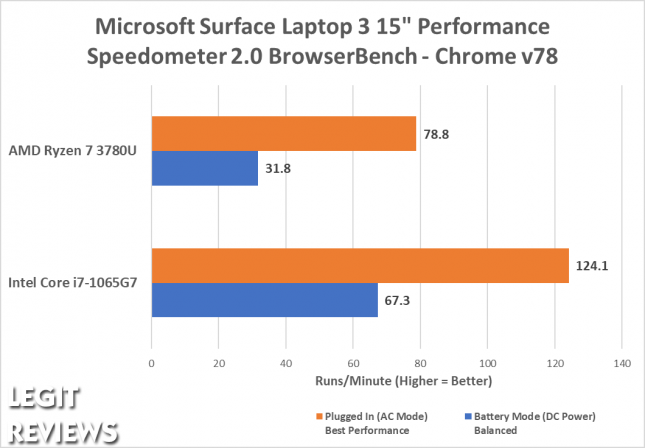 Benchmark Thoughts: Popular benchmarks like 7-Zip, Cinebench and Geekbench are crowd favorites since they show both single-core and multi-core processor performance. Once again, the Microsoft Surface Laptop 3 appears to do better with the Intel Core i7-1065G7 processor and the laptop configured with the Intel CPU performed better than the one with the AMD Ryzen 7 3780U processor. Our testing was done with the laptop plugged in (AC Mode) and on the battery (DC power) and the Microsoft Surface Laptop 3 had better performance with Intel inside.