Linksys EA9200 AC3200 Tri-Band Smart Wi-Fi Router Review
By
Linksys EA9200: Built for the Internet of Things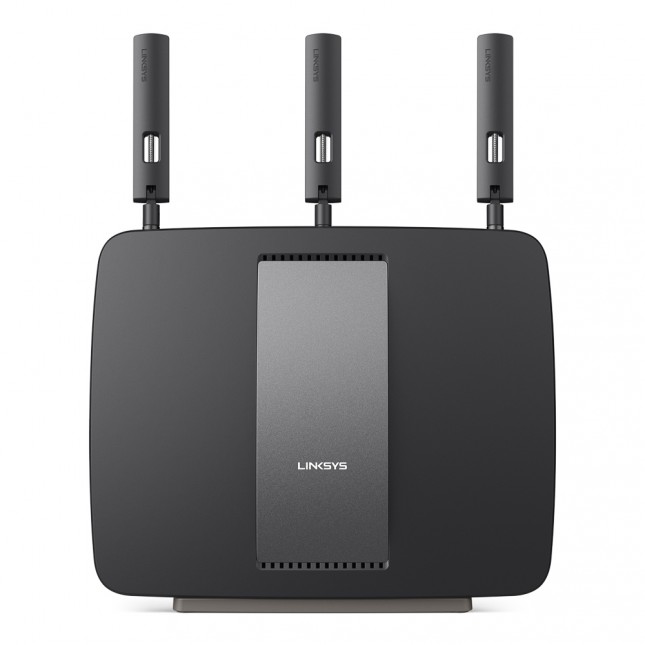 Earlier this month, Linksys launched a new flagship router featuring the companies Tri-Band wireless-AC technology. The Linksys EA9200 Tri-Band Router is built especially for homes or offices that have many connected devices and simultaneous wireless activities. If you have multiple computers, smart phones, tablet PCs, game consoles, home automation or other networked devices, this might be the router you need to consider. The new Linksys EA9200 can be purchased directly from the Linksys store for $299.99 or is available for $259.99 at BestBuy (from an MSRP of $329) .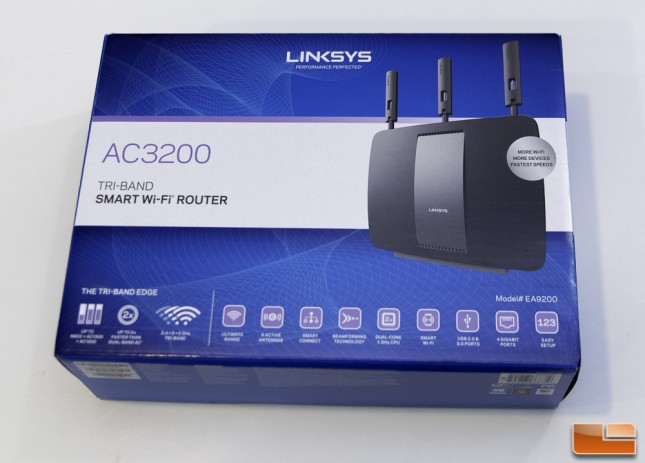 Not long ago, we evaluated Belkin/Linksys redo of one of the most popular wireless routers to ever hit the market, the WRT1900AC which is built like a gigantic tank and featured multiple antennas with an iconic paint job. The Linksys EA9200 is a slimmer and much more office-friendly looking router that is equipped with three Wi-Fi radios or Tri-Band technology that adds an additional high-speed 5 GHz band for a combined speed of up to 3.2 Gbps.
Of course when a company like Belkin/Linksys reports that the speed of their router is a whopping 3.2 Gbps, you must dig into this claim a little. Like we said above, the Tri-Band EA9200 has three radios built into to the router: One 2.4 GHz band and two 5.0 GHz band radios. On the 5 GHz band, you get 2 independent streams, each running at 1300 Mbps. When you add up these hypothetical maximums you get: 2.4 GHz (600 Mbps) + 5.0 GHz (1300 Mbps) + 5.0 GHz (1300 Mbps) = 3200 Mbps.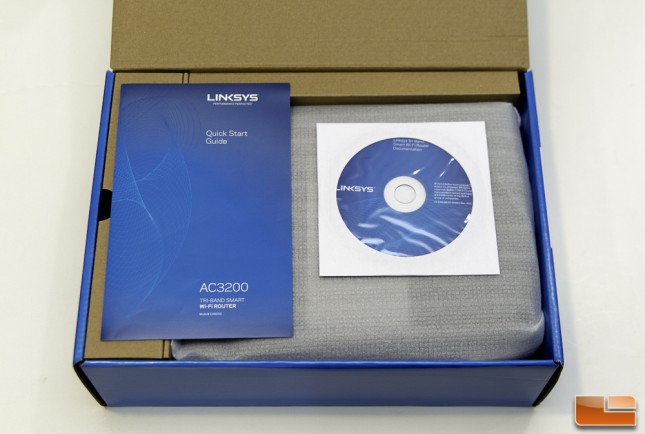 The Linksys EA9200 router features something Linksys is calling their Smart Connect technology which optimizes the performance of connected wireless devices by balancing them across the multiple Wi-Fi bands to provide the best overall coverage and speed. The router has 6 active antennas (three external and three internal powered by a Broadcom BCM4709A0 dual-core 1GHz CPU. This particular CPU functions with 3 integrated co-processors for a total of 2.96 GHz processing power.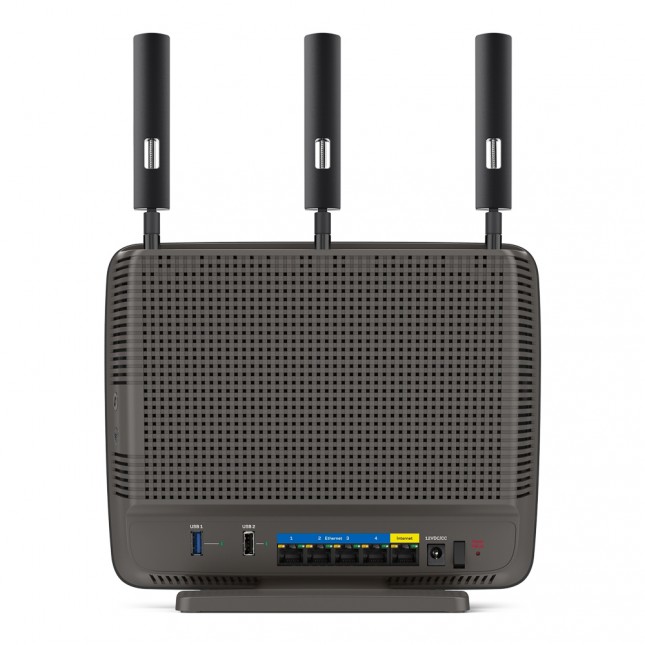 Featured Specifications:
Concurrent dual-band wireless operation of all three radios
One 2.4 GHz Radio
Two 5.0 GHz Radios
AC3200 (600 + 1300 +1300 Mbps)
6 Antennas — 3 Removable External Antennas and 3 Fixed Internal Antennas
GHz dual core CPU
USB 3.0 & USB 2.0 ports
Data transfer rates up to 600 Mbps on 2.4GHz (3 spatial streams)
Data transfer rates up to 1300 Mbps on 5GHz (3 spatial streams)
4-Port Gigabit Switch/1-Gigabit WAN Port
Smart Wi-Fi Enabled with parental controls, remote troubleshooting and network map
Integrated DHCP server with dynamic and static IP address assignment
Supports DLNA for home media management
Vertical Industrial Design
Beamforming
UPnP IGD and media server support
Virtual USB support
Smart Connect technology automatically balances your devices over the two high-speed 5GHz bands in real time. It selects the best band for each device ensuring optimal device performance
Warranty Terms Parts: 1 year
Warranty Terms Labor: 1 year limited
Height: 2 inches
Width: 7.7 inches
Depth: 9.8 inches
Weight: 2.1 pounds
Speed: Up to 3.2 Gbps
Interface Slot Type: USB
Wireless Standard Wireless AC
ENERGY STAR Certified: No
Wireless N+ : Yes