Linksys Releases Two Heavy-Duty 802.11AC Routers – Game Changers?
By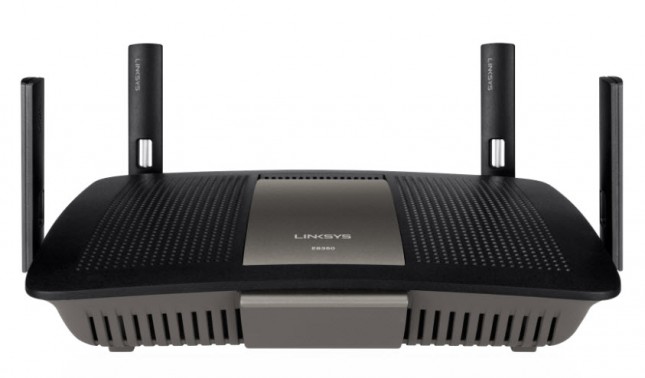 Belkin/Linksys has just announced the release of two new powerhouse routers utilizing the latest 4×4 and Tri-Band technology from the 802.11AC wireless specifications. The new Linksys AC2400 Dual Band Wi-Fi Router (E8350) and the Linksys AC3200 Tri-Band Smart Wi-Fi Router (EA9200) will be at your favorite retail stores this week.
Of course the major selling point of all these next-generation routers is that their wireless throughput can exceed 1Gbps. As the good folks at Belkin/Linksys remind us, it was only 12 years ago when we were excited to get our Wireless-B routers to perform at 11Mpbs speeds! Things have come a long ways and now homes and offices are more connected than ever and the wireless AC router market has taken off with the widespread availability. Most new tables, phones, laptops, and game consoles) are using Wireless-AC and if they aren't supporting it natively, Wireless-AC routers have been shown to enhance non-AC devices.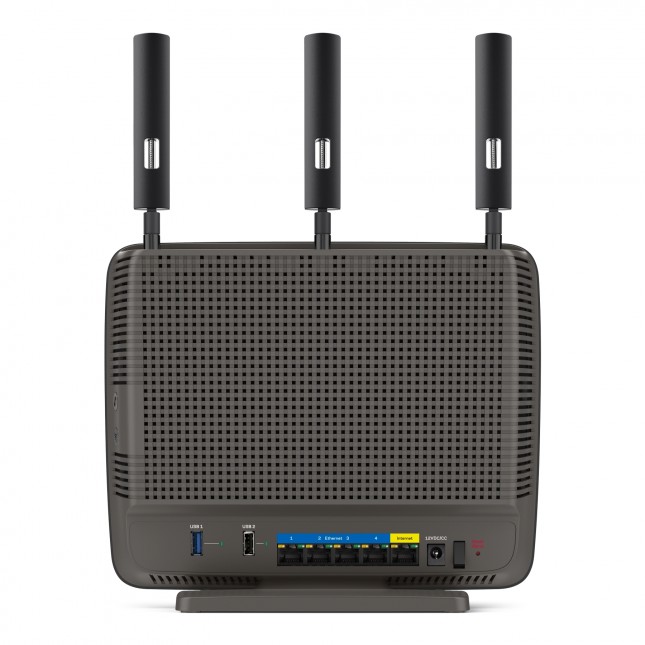 The Linksys Tri-Band EA9200 has three radios: one 2.4 Ghz band and two 5.0 Ghz bands on the 5 GHZ band youll get a single stream up to 1300 mpbs on 1 band and another simultaneous stream on the other 5GHz band at 1300 mpbs.

The Linksys E8350 offers the fastest Wi-Fi speeds on the market. Although 'only' dual-band, the 2.4 GHz channel will perform at up to 600 Mbps speeds, but the 5.0 GHz channel will zoom up to 1733 Mbps speeds for a whopping total of 2333 Mbps!!
Linksys says that the 4×4 is ideal for user who wants a single stream to really fly like gaming while the Tri-Band is for the family or an office that might have a bunch of teenagers (or writers who act like teenagers!) and parents online at the same time, streaming videos, watching Netflix and gaming.
The new Linksys AC2400 Dual Band Wi-Fi Router (E8350) is available today, for an MSRP $249.99 at Linksys.com, Amazon.com, and other leading retailers and the new Linksys AC3200 Tri-Band Smart Wi-Fi Router (EA9200) is planned to be available starting this weekend, Oct 19, 2014 at an MSRP of $299.99 at Linksys.com, Best Buy stores, and other leading retail outlets.