Koolance VID-NX580 GeForce GTX 580/570 Water Block Review
By
Conclusion
Grab your jacket because it is getting chilly in here. Koolance leveraged their years of experience to turn out a fantastic water block for the top of the line single GPU FERMI cards from NVIDIA. This card is simply amazing in both its looks and thermal performance. This card is so nice looking Koolance should make a matching back plate to really improve the looks of the back of the PCB.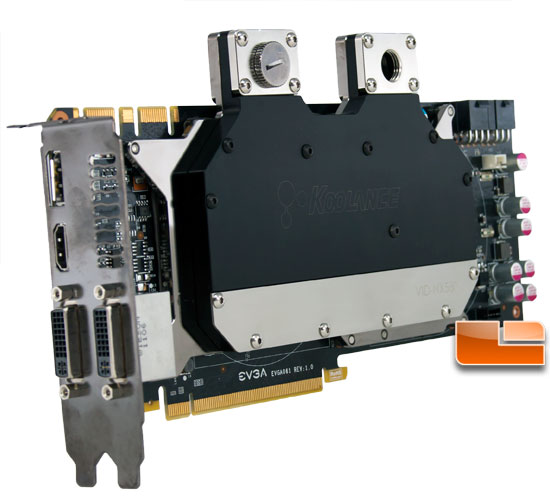 We loved how easy it was to install with very clear instructions and the thermal pad diagram made sure we knew which items to cover. The fit and finish is like a finely crafted sports car with everything milled very smooth. We think the contrasting color of the black and nickle / stainless really dresses up your video card and the inside of your case. Finally the thermal performance was amazing keeping the card at only 11C over idle temperatures under extreme load.
The only gripe we had with the VID-NX580 is one we have had with many video card water block manufacturers and that is having to manually cut out the thermal pads from the sheets. It would be so much nicer if these were die cut at the factory so you could simply stick them on with the perfect size but that would probably price the blocks out of the market. Given that typically you only mount a water block on your GPU once this is pretty minor beef.
In the end we wish the video card we had available with a reference PCB was not BIOS limited on the
voltage so we really could show off what this block can do for your GPU. This GPU block did let us get every last drop of performance out of the Classified card and should for any of the GTX 580 / 570 series.
In the past we have been been fans of the EK Water Blocks but recently they have had some quality issues that have soured our love affair. After spending some time with this Koolance block I am converted and will look to them for future water cooling needs. With a price of $119.99 Shipped from Amazon and a one year warranty in addition to the simply amazing cooling performance we are awarding the Koolance VID-NX580 the editors choice award for Video Card Water Cooling Blocks.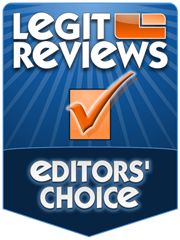 Legit Bottom Line: Sports car looks with cooling performance to match means that if you are running a GTX 570 or GTX 580 the Koolance VID-NX580 is the card you should own.