Koolance VID-NX580 GeForce GTX 580/570 Water Block Review
By
Testing with the New Overclock
We super cooled the card with the Koolance VID-NX580 and pushed it as far as the BIOS would let us so let see what we get with those extra 8MHz core and 50MHz memory.
Aliens vs. Predator
We like this DirectX 11 title because it is very repeatable and uses several of the nice DirectX 11 features such as heavy tessellation.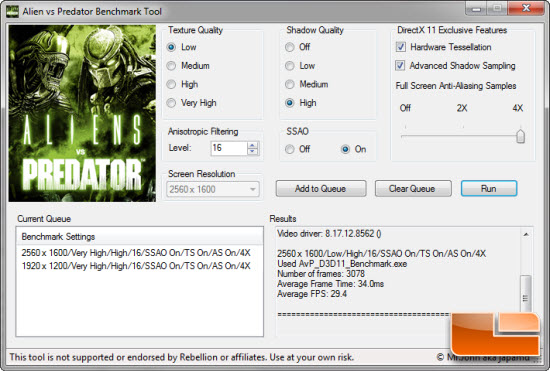 We ran our Aliens vs Predator benchmark at both 2560×1600 and 1920×1200 at the maximum overclock under both Air and Water cooling.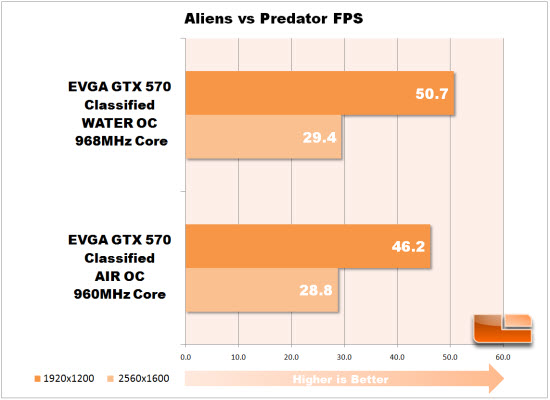 While the core clock barely moved the little bump in memory clock did help out giving us a 2% and 10% jump in performance. While this would hardly be noticeable it is an improvement thanks to the extra clocks the VID-NX580 gave us.

Futuremark 3D Mark 11
Next we ran 3D Mark 11 as a standard benchmarking tool for DirectX 11 to see how the performance might have been impacted by our overclocking.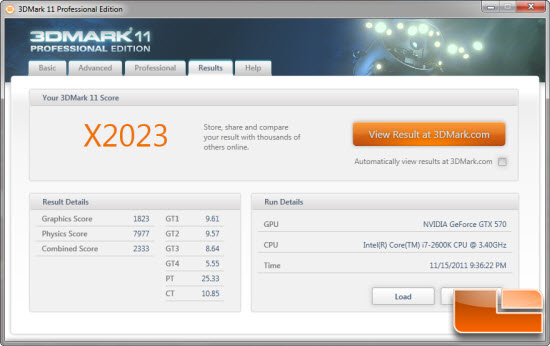 Factory overclock extreme score.
Maximum Air overclock extreme score.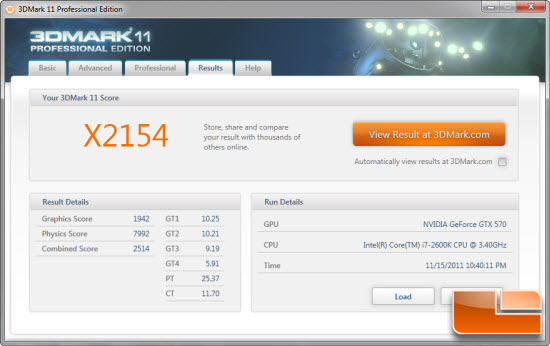 Maximum Water Cooled overclock score.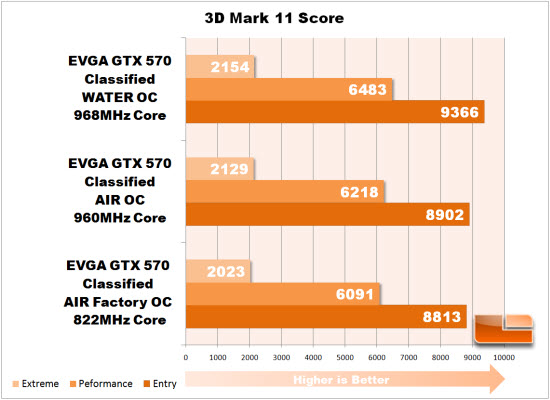 Nothing earth shattering given such a small delta from what we could do with Air vs. Water but was entirely due to the card not the performance of the Koolance VID-NX580.