KLEVV NEO DDR3 8GB 2400MHz Memory Kit Review
By
Memory Bandwidth and Latency Benchmarking
SiSoftware Sandra 2015 SP1
SiSoftware Sandra is one of the more popular memory performance benchmarks, it has multiple tests built into the software. We will be taking a look at the Memory Bandwidth test, where it will provide results for Integer Memory and Float Memory Bandwidth in GB/s.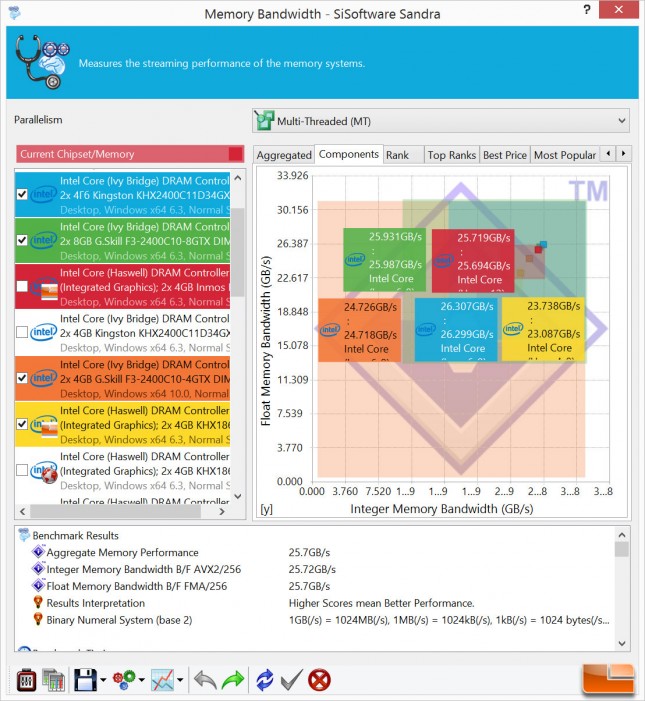 The KLEVV Neo 2400MHz kit received a 25.7GB/s in across the board in all three benchmarks (Aggregate, Integer and Float).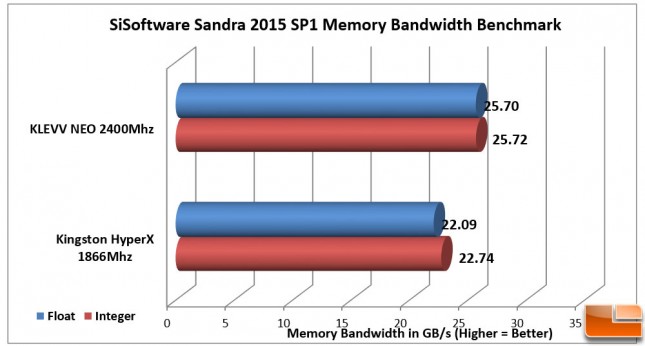 Benchmark Results: The comparison memory used is the Kingston HyperX Genesis 1866Mhz, while slower memory with tighter timings, it received 22.41GB/s Aggregate, 22.74GB/s in the Integer test and 22.09GB/s in the Float test. This gives the KLEVV NEO 2400MHz kit about a 12% edge in performance over the Kingston kit. Not too bad for faster memory, with looser timings.
AIDA64 Extreme
AIDA64 Extreme is another well known tool for looking at memory performance. It provides results in MB/s for Read, Write and Copy tests.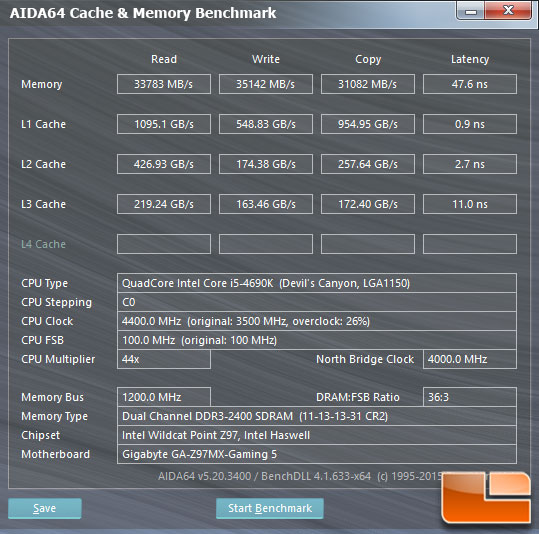 The KLEVV NEO 2400MHz kit received scores of 33,783MB/s for the read test, 35,142MB/s for the write test, and 31,082MB/s for the Copy test.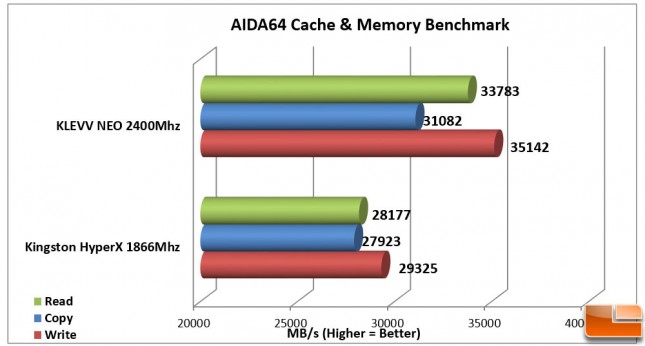 Benchmark Results: As expected the slower Kingston kit received lower scores, averaging between 12% and 19% lower than the KLEVV NEO kit. This shows that even though the Kingston kit is a bit slower but has tighter timings, the faster KLEVV NEO kit is a better choice even with looser timings.