KLEVV NEO DDR3 8GB 2400MHz Memory Kit Review
By
Legit Reviews Test System
The KLEVV Neo DDR3 8GB memory kit will be tested on a Gigabyte Z97M Gaming-5 motherboard with an Intel i5-4690K processor with a base clock and an overclock. All test is done using a fresh install of Windows 8.1 64-bit on a Samsung 850 Pro 128GB SSD.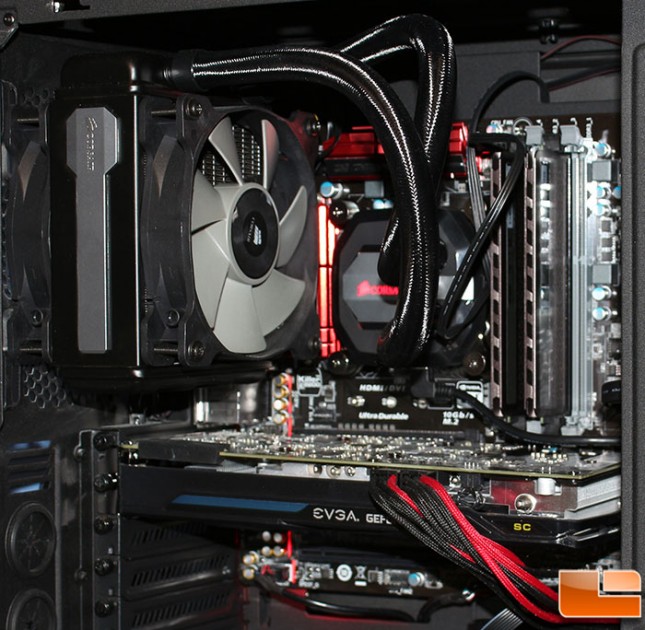 Intel Z97 Test Platform:
This is what CPU-Z tells us about the test system. These will be the settings used for all benchmarks.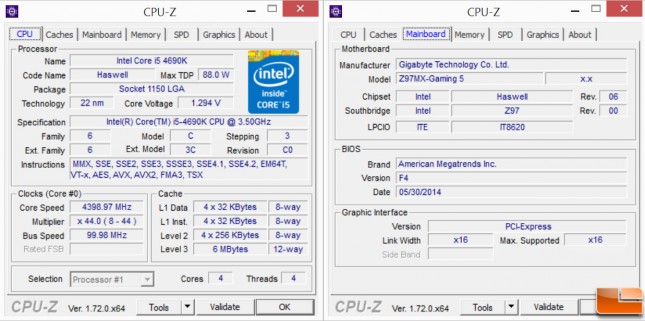 Here is a quick look at the test system we will be testing on.
Intel LGA1150 Test Platform
Component
Brand/Model
Live Pricing
Processor
Intel Core i5-4690K
Click Here
Motherboard
Gigabyte Z97MX Gaming-5
Click Here
Case
NZXT Razer H440
Click Here
Video Card
eVGA GTX 970 SC
Click Here
Hard Drive
Samsung Evo 750GB SSD
Click Here
Storage Drive 2
Western Digital 3TB Red NAS
Click Here
Keyboard
Corsair K60
Click Here
Mouse
Thermaltake Level 10
Click Here
Power Supply
Thermaltake Smart M850W
Click Here
Operating System
Windows 8.1 64-Bit
Click Here
Intel XMP 1.3 Profile
The KLEVV NEO has one built in XMP 1.3 profile, making it easy to get the memory kit up and running with the factory settings. To enable the Intel XMP setting, you will need to go into your BIOS and enable it. Without doing that, you will be running the memory at JEDEC default speeds, which might not provide the optimal settings. For all testing, we will be utilizing the XMP 1.3 profile.
Without enabling the XMP 1.3 profile, the KLEVV NEO defaulted to 1600MHz with 11-10-10-28 timings. This goes to show that you'll want to be sure to enable the XMP profile for best performance.
Let's get to testing the memory!