Intel SSD 600p Series 512GB NVMe SSD Review
By
PCMark 8 Storage Test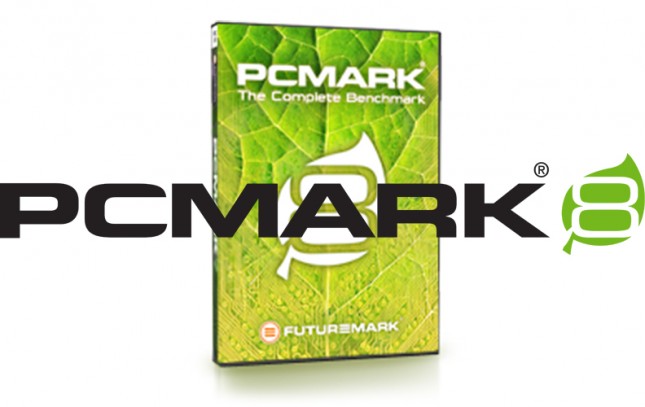 PCMark 8 might have come out in 2013, but it is still Futuremark's most recent version of their industry standard PC benchmarking tool. PCMark 8 allows you to test the performance of all types of PC, from tablets to desktops. With five separate benchmark tests plus battery life testing, PCMark 8 helps you find the devices that offer the perfect combination of efficiency and performance. PCMark 8 is recognized by many as being the complete PC benchmark for home and business. We ran the Storage 2.0 benchmark test suite on PCMark 8 v2.7.613 that came out in April 2016. This is a major update accommodates a change in the latest version of Adobe After Effects and provides better support for NVMe SSDs. The changes affect the workloads in the Adobe Applications benchmark and the Storage 2.0 benchmark. Scores from the new versions of these tests should not be compared with older versions, so just a heads up if you wanted to compare scores.
Version 2.0 of the Storage benchmark includes two changes to the storage playback engine:
Write I/Os sent to the storage device no longer have the Force Unit Access flag enabled. This flag did not usually matter to older storage devices but could lead to reduced performance on some modern NVMe drives.
The playback engine now aligns all I/Os on 4096 byte boundaries. This change improves test compatibility across modern devices.
The primary result of each storage test is the total time elapsed while playing back the trace. The primary result is used to calculate Storage score. The secondary result of the test is bandwidth, which is the total amount of bytes read and written during the test divided by busy time (in other words, the time when the depth of the queue of pending I/O operations was at least 1). The bandwidth result is used to calculate Storage bandwidth, which is reported along with Storage score and we are most interested in this score.
PCMark 8: Intel 600p 512GB SSD: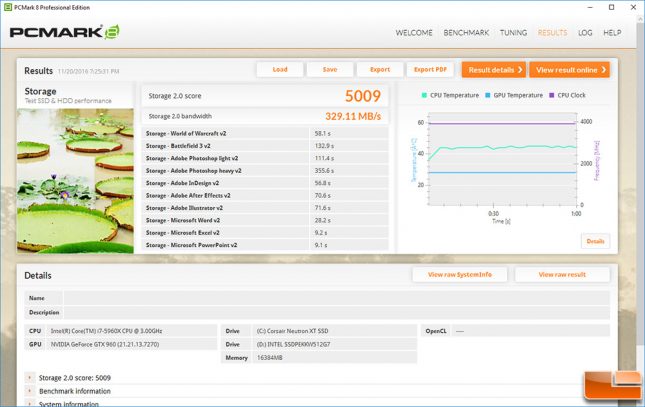 Benchmark Results: When it comes to PCMark 8 performance you are looking at an overall score of 5,009 on the Intel 600p 512GB drive with a bandwidth score of 329.11 MB/s.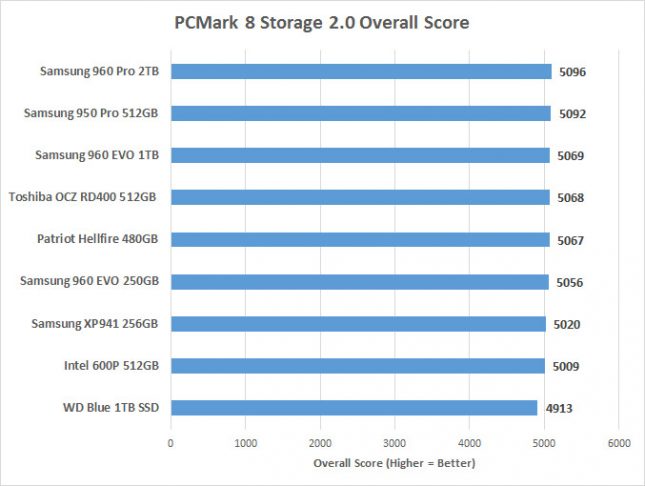 Benchmark Results: This score puts the Intel 600P in last place of the eight M.2 drives we tested it against, but it was ahead of the one SATA III drive in the chart!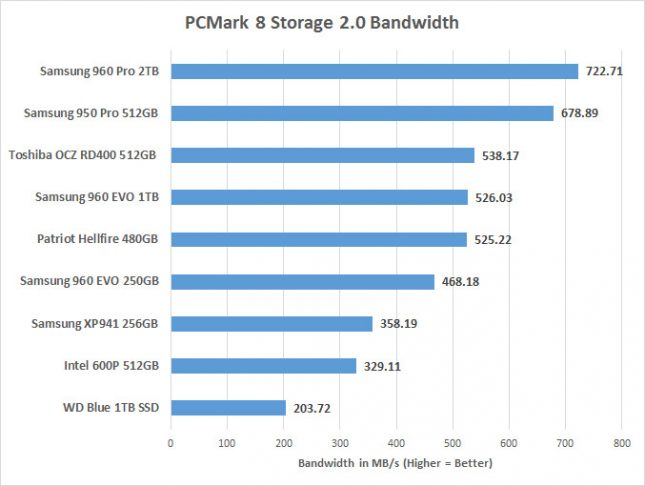 Benchmark Results: We like the bandwidth test results as it shows the total amount of bytes read and written during the test divided by the time the test took. The Intel SSD 600p 512GB drive does okay, but is nothing to write home about as the two year old Intel XP941 OEM M.2 SSD that doesn't feature NVMe still managed to beat it.