Intel Core i9-9980XE Extreme Edition Processor Review
By
Far Cry 5 Gaming Performance at 1080P
Far Cry 5 is an action-adventure first-person shooter video game developed by Ubisoft Montreal and Ubisoft Toronto and published by parent company Ubisoft for Microsoft Windows, PlayStation 4 and Xbox One. It is the eleventh installment and the fifth main title in the Far Cry series. It was released on March 27, 2018.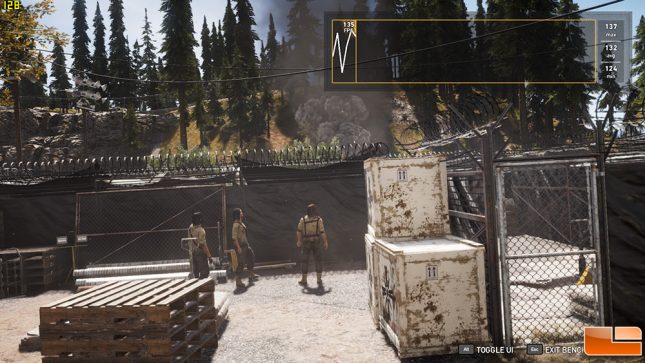 We will be using the built-in benchmark of Far Cry 5 to test performance on these desktop platforms to see which one games better.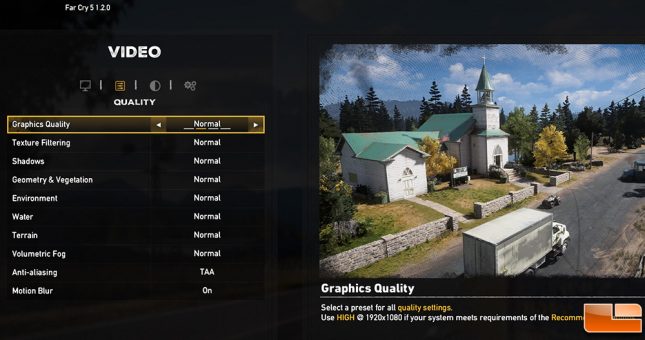 We tested with the 'Normal' graphics quality preset with V-Sync disabled on both platforms.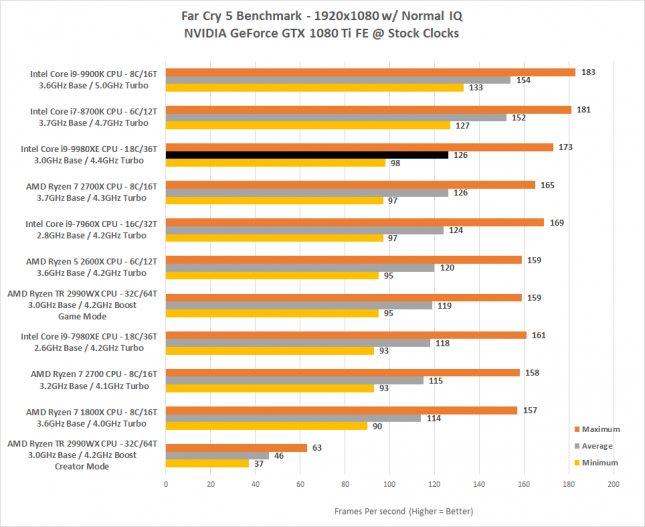 Benchmark Results: Far Cry 5 gaming performance isn't the best on high-core count processors as not all the cores are being used and the clock speed is lower than other mainstream processors. It should come as a surprise that the Intel Core i9-9900K and Core i7-8700K are at the top of the performance chart here with a massive lead. The Intel Core i9-9980XE performs a couple FPS faster on average than 7980XE and the overall gaming experience feels the same between the 7980XE and the 9980XE.