Intel Core i7-7700K Processor Review
By
Final Thoughts and Conclusions
For months we've heard people talking about how Kaby Lake is going to suck and that there is no reason to upgrade to it since it's basically just an updated Skylake processor. We can understand that some people might look at the specifications and minor architecture changes and come to that conclusion, but the benchmark results look good. For those running older Intel Sandy Bridge or Ivy Bridge Processors the time to upgrade is looking pretty good right now. For the next six months of 2017 we aren't aware of anything 'new' coming out from Intel as Kaby Lake and the Z270 platform are just not being released and this is the mainstream desktop platform that Intel is going to be using for the foreseeable future. Later this year sometime in late summer we expect Intel to release the Kaby Lake Refresh processors and that will more than likely just be speed bumps of the Kaby Lake processors just announced today with a few minor tweaks. The next big platform change for Intel will be happening in 2018 and that will be the introduction of Coffee Lake processors. Those look interesting as they will be the first 6-core mainstream desktop processor from Intel and will likely be released along side a new chipset and socket design.
Intel was able to work their magic and get higher clock speeds at basically the same power consumption on the Core i7-7700K as the Core i7-6700K at the same price. The Intel Core i7-7700K is also a superior overclocker as we were able to get it up to 5.1 GHz whereas the Core i7-6700K that we reviewed in 2015 topped out at just 4.7 GHz. That extra 400MHz clock speed on the Core i7-7700K is nice!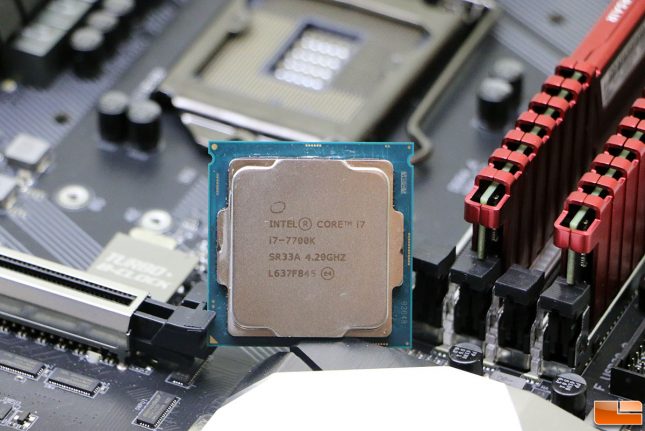 The Intel Core i7-7700K has 1ku tray pricing at $339.00 and the Gigabyte Aorus Z270X-Gaming 5 motherboard that we used for testing here today is priced at $194.90. At $533.90 for the processor and board we are pretty happy with the performance results. We didn't have to spurge on the Gigabyte Aorus Z270X-Gaming 9 board at $499.90 to get fabulous performance at stock speeds and amazing overclocking results. We took Gigabytes middle of the road Aorus Z270X series board that costs under $200 and had marvelous user experience. We tested Intel's older processors like the Core i7-2700K on the Gigabyte Z77X-UD5H motherboard and everything from web browsing to gaming feels faster on the new platform, so those running older platforms will finally be able to feel a difference on pretty much everything by upgrading. About time right?
The wild card for 2017 for Intel is if they did enough to hold off AMD's upcoming Ryzen 8-core 16-thread processor series that is expected to be out sometime in Q1 2017. Intel hasn't had any real pressure from AMD in the desktop processor market for years and AMD looks like they finally have a processor that is competitive with what Intel has to offer. AMD has yet to disclose pricing, but they have shown a handful of performance demos where it is faster than the Intel Core i7-6900K ($1,044.49) and more importantly it uses less power. With the release of Kaby Lake processors now and Skylake-X (10-core/20-thread) processors coming out later this year we don't think Intel is too worried about leading the performance front, but we do think that AMD using less power came as a shock to them. That matters more for enterprise sales though and not desktop, but that is a segment that Intel prizes like no other. Depending on how the performance looks on Ryzen and how low AMD prices it, we might actually see a scenario where Intel is forced to lower pricing on their lineup to be competitive. We'll just have to wait and see what AMD does and how performance across the board looks.
For now Intel Kaby Lake is as good as it gets for gamers and enthusiasts and we'd easily recommend it to anyone looking to upgrade their system. AMD Ryzen processors are expected to debut sometime in Q1 2017 and everything online is pointing to a March 2017 debut, so if you want to see what AMD has cooking you'll need to wait another 2-3 months.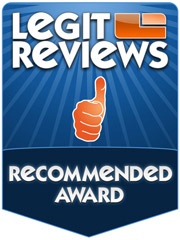 Legit Bottom Line: The Intel Core i7-7700K has solid performance and overclocks easily past 5 GHz on water cooler, so what is there not to like?