Intel Core i7-7700K Processor Review
By
Power Consumption and Temperatures
No review is complete without taking a look at power and the Intel Core i7-7700K doesn't disappoint when we looked closer at the power numbers.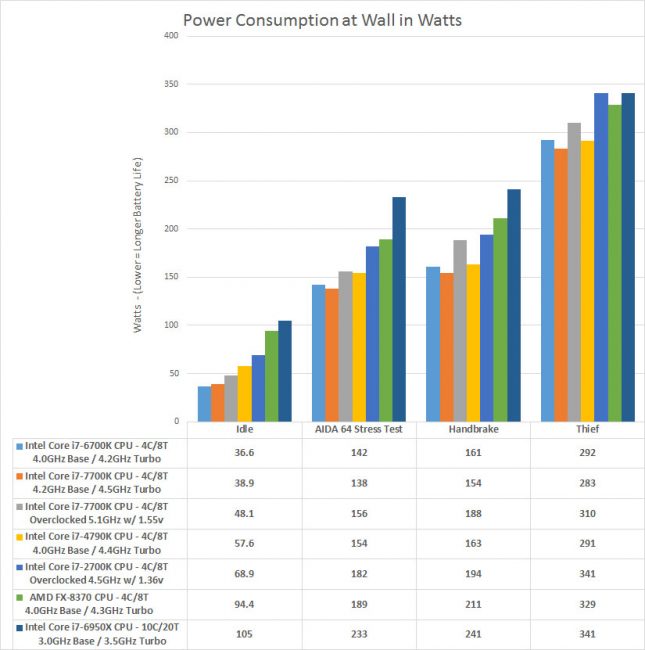 At idle the new the Intel Core i7-7700K Kaby Lake platform used just 38.9W at idle and that is impressive as includes the Gigabyte Aorus Z270X-Gaming 5 motherboard, NVIDIA GeForce GTX 1080 FE video card, Crucial MX300 1050GB SSD and the Corsair H105 water cooler. The Intel Core i7-6700K Skylake processor used just 36.6W at idle, which is impressive, but Gigabyte is still optimizing their UEFI for Kaby Lake and our UEFI build that we used was pre-release. At load the Intel Core i7-7700K used slightly less power than the 6700K and that is pretty impressive due to the higher clock frequencies it comes at. The Intel Core i7-2700K overclocked to 4.5GHz at 1.36V had the Intel Z77 platform using 211W running Handbrake v1.0.1 and was slower than the new Intel Core i7-7700K in stock form that was doing the same task at just 154W. Pretty big power savings can be had by upgrading from an older overclocked Sandy Bridge or Ivy Bridge system!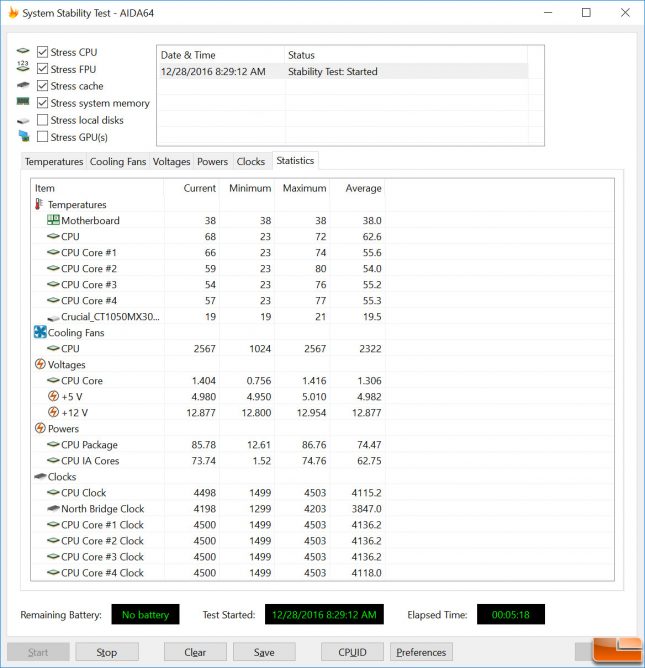 We just took a quick look at temperatures at stock speeds on the Intel Core i7-7700K under the Corsair Hydro H105 CPU cooler. A quick 5 minute run of the AIDA64 stress test and found that the temps topped out at around 77C when you average the max temp on each of the individual cores.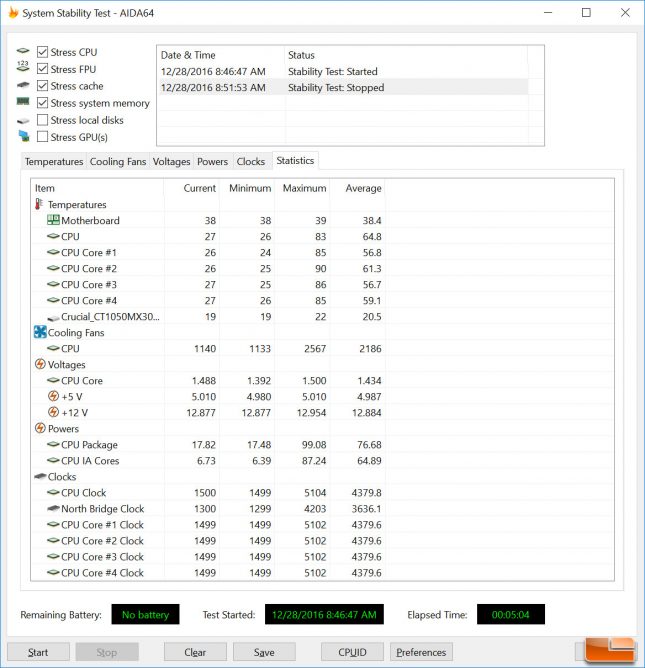 With the Intel Core i7-7700K overclocked up to 5,100 MHz at 1.55V we were hitting 87C when you average the max temp on each of the individual cores. This is a 10C temperature increase and isn't too bad considering we were using the tried and true Corsair Hydro Series H105 water cooler that has been around since 2014 and can be picked up for $103.99 shipped. If you bought one of these popular coolers years ago you should be happy to see that it easily handles Kaby Lake!
Let's wrap this review up!