Intel Core i7-3770K 3.5GHz Ivy Bridge Processor Review
By
Intel Core i7-3770K CPU Water Temp Testing & Overclocking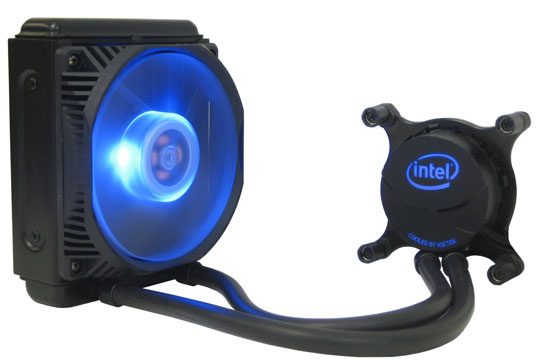 Intel recently introduced the RTS2011LC, a sealed liquid cooling thermal solution that works on Intel core processor families with LGA2011 / 1366 / 1155 / 1156 sockets. This kit is geared toward enthusiasts that want to get the most from their computer. We've already covered this cooler back in September, but we wanted to try it out on Ivy Bridge to see how it performs on this new 22nm processor that runs warmer than its older 32nm Sandy Bridge counterpart.
Specifications of RTS2011LC:
Fan Speeds: 800-2200 RPM (4 wire PWM)
Fan Dimensions: 120 mm x 120 mm x 25 mm
Fan Airflow: 74CFM
Unit Noise Level: [email protected] RPM / 35dBA @ 2200 RPM
Radiator Dimensions: 150mm x 118mm x 37mm
Pump Z-Height: 33mm
Total Thermal Solution Weight: 820 grams
Cooling Liquid: Propylene Glycol
Thermal Interface Material: TC-1996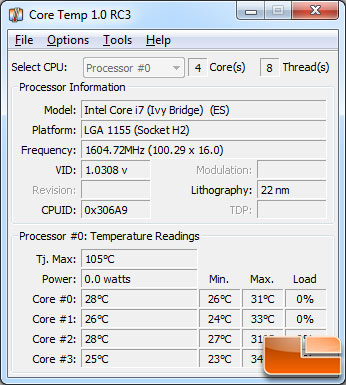 The Intel RTS2011LC water cooler was used in conjunction with Gelid GC-Extreme Thermal Compound and we used Core Temp to monitor and record the temperatures observed. We then averaged the temperatures of the four cores and finally rounded to the nearest whole number to keep things simple.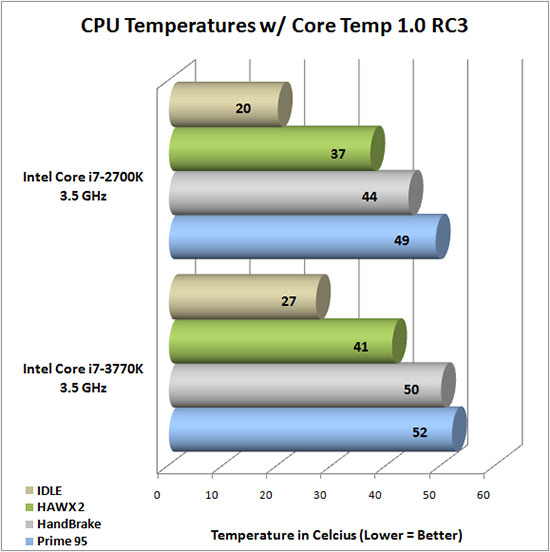 The Intel Core i7-3770K was found to run hotter than the Intel Core i7-2700K in all four of our test scenarios.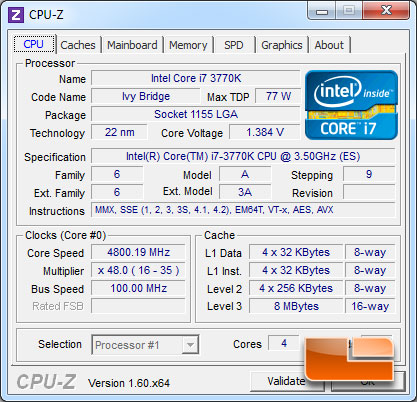 We were able to overclock the Core i7-3770K up to 4.8GHz with full stability.