Intel 320 Series 300GB SSD Review w/ 25nm Flash!
By
320 Series Dissection – Intel Inside
The four screws that hold the plastic bumper on, also hold the top section of the case in place. Once removed, all parts come apart easily revealing the goodies within.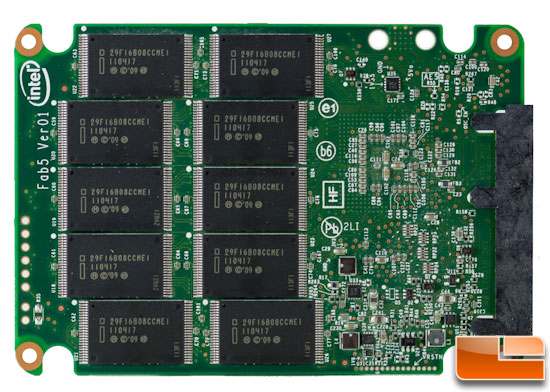 There are ten total flash modules on the back side of the Intel branded PCB. This is a similar layout to the X25-M drives.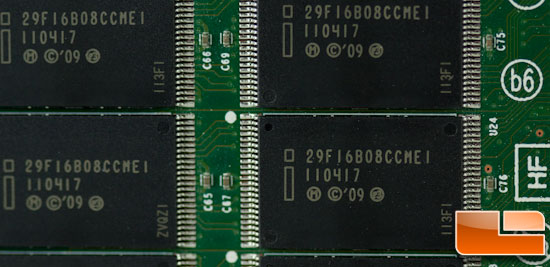 The NAND is 25nm Intel MLC which makes it's debut for an Intel product here on the 320 Series drive. Each is 16GB in density for a total of 320 GB physically on board (in terms of storage 1 GB = 1,000,000,000 bytes). Intel rates the NAND endurance at 5 years assuming workloads up to 20 GB of host writes per day.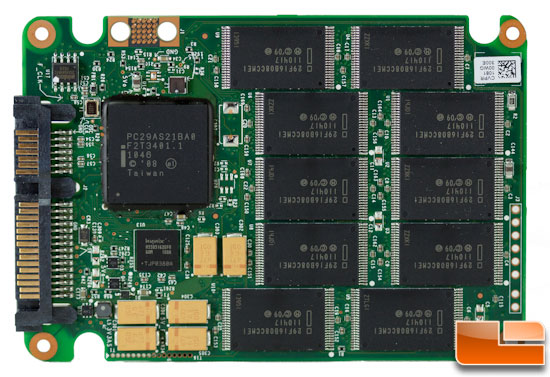 On the other side of the board, we find ten more flash modules in addition to the controller and cache chip.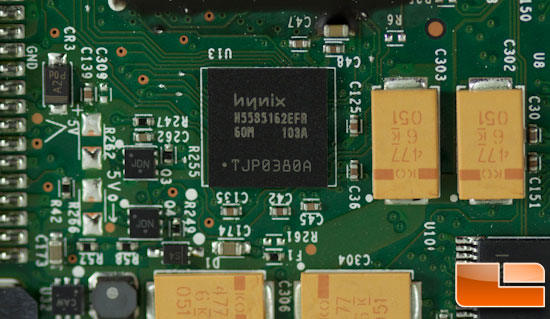 A Hynix 166MHz SDRAM cache flanks the controller which appears to be 64 MB in size to help buffer data during I/O operation. Close by are the capacitors that assist with maintaining power long enough for writes to complete when external power is lost.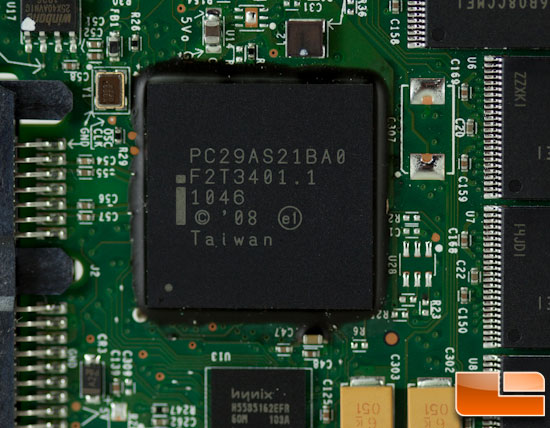 The Intel controller carries the exact same part number as on the original X25-M drives albeit a different revision. The firmware is new and improved which pairs with the new 25nm NAND and boosts performance over the older X25-M drives. Too see it in action, read on!