Intel 10nm Ice Lake Benchmarks on the Core i7-1065G7 Processor
By
Final Thoughts and Conclusions
We'd like to start off by thanking Intel for having us out and taking a closer look at the 10th Gen Intel Core processors. We've never had such early access and we thoroughly enjoyed getting to put the SDS platform to the test and being able to converse with the various Intel employees that were on-hand and at our disposal. Hopefully the benchmark results and the information in this story was found to be beneficial to you!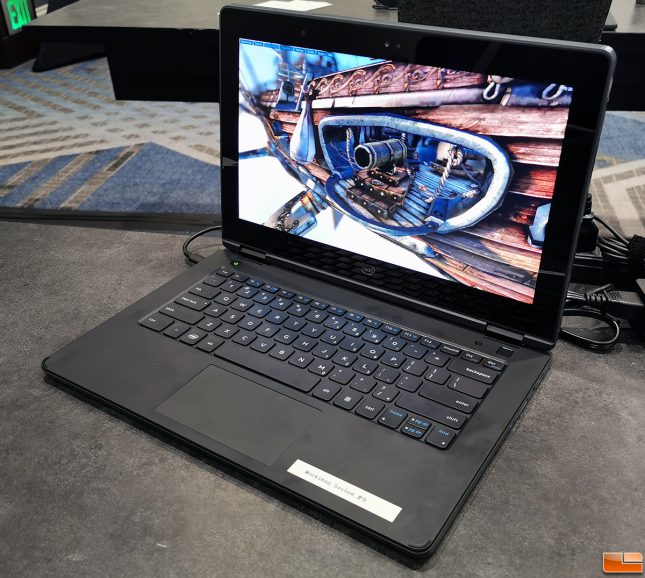 From the day we spent testing the 10th Gen Intel Core i7-1065G7 processor we walked away impressed and are going to talk about CPU and GPU performance separately.
When it comes to CPU performance the Sunny Cove cores in Ice Lake did pretty well considering it runs at a significantly lower clock rate than the last generation processor, we compared it to. Intel has some impressive Instructions Per Clock (IPC) gains on Sunny Cove that makes up for the lower clock speeds. Doubling the amount of L1 and L2 data cache, the new memory controller supporting up to 3733 MHz LPDDR4 and DL Boost were all good moves by Intel and the new platform is just as snappy and responsive as we could have hoped for. The new AVX 512 and AI Vector Neural Network Instructions are game changers for applications that use those instruction sets.
Graphics performance on Ice Lake is where we saw the largest leap in performance. Intel Gen11 graphics shows just how serious Intel is getting when it comes to gaming. This is the first laptop with integrated graphics that allows you to play respectable game titles at 1080P. Encoding performance was also impressive and let us not forget support for variable rate shading. Intel's Gen11 graphics is the first integrated GPU to incorporate VRS for much improved rendering performance as we witnessed first hand in the 3DMark test.
At the end of the day Ice Lake has boosted IPC performance, added new capabilities and made gaming on integrated graphics much better.
Intel hopes to have as many as 30 laptop designs using Y and U-series processors by the end of this year. If you've been putting off buying a laptop as you wanted to wait for the next generation platform to be released, we think you'll be happy. It will also be very exciting to see what laptops Dell, HP and others introduce as who doesn't want a new laptop during the 2019 Holiday Season!
For those those that are wanting to know when Ice Lake is coming to desktop PCs you'll have to wait for a bit. Intel will next be releasing the already announced Intel Core-i9-9900KS 5GHz all core processor in the months ahead. After that you have 'Comet Lake' series with up to 10-cores (think Core i9-10900K) on 14nm++, so desktop processors won't be moving to 10nm for some time. Intel also already announced they are working on Tiger Lake on 10nm at an investor meeting, which is the successor to Ice Lake that we just benchmarked today. Tiger Lake is aimed at mobile platforms again and will be coming out sometime in 2020.