Intel 10nm Ice Lake Benchmarks on the Core i7-1065G7 Processor
By
3DMark & Superposition
UL 3DMark Night Raid – link
Night Raid is a DirectX 12 benchmark test for PCs with integrated graphics and Always Connected PCs powered by Windows 10 on Arm. It is an ideal test for laptops, notebooks, tablets and other mobile computing devices. The benchmark test was released in October 2018.
UL 3DMark VRS Feature Test – link
This is a brand new feature test lets you compare differences in frame rate and image quality when using Tier 1 Variable-Rate Shading. The test runs a scene twice with VRS is disabled in the first run to provide a baseline and then it runs again with VRS enabled for the second run. The test reports the frame rate for each run. The shading rate varies with camera distance when VRS is enabled: 44 for the furthest objects, 22 for the middle-distance geometry, and 11 for the closest foreground objects.
Variable-Rate Shading (VRS) is a DirectX 12 feature that allows developers to improve performance by selectively reducing the shading rate in parts of the frame where there will be little noticeable effect on image quality. There are two tiers of VRS support. Tier 1 VRS lets developers specify the per-draw shading rate, allowing different shading rates for each draw call. Tier 2 hardware can additionally support VRS within each draw call.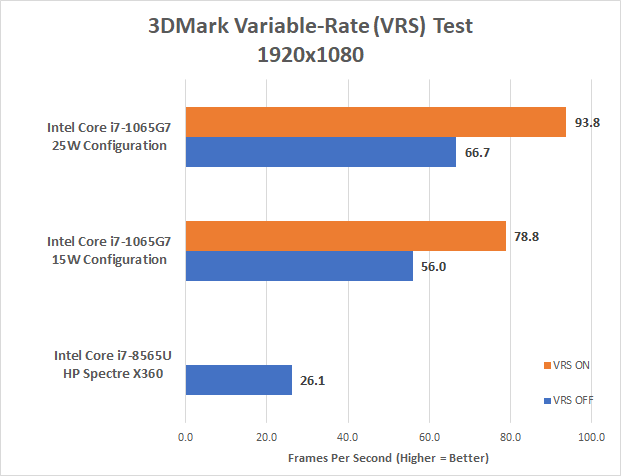 Superposition Benchmark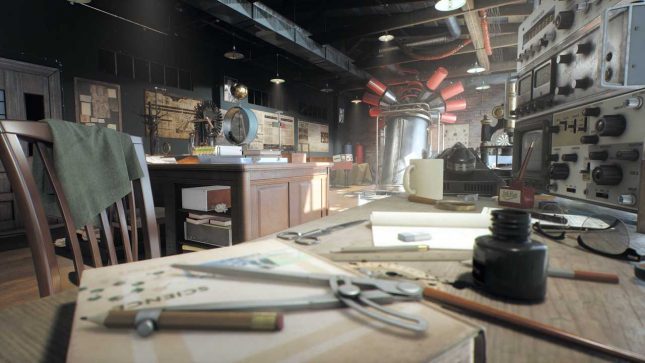 UNIGINE introduced the Superposition Benchmark in April 2017 and it contains a benchmark based on the UNIGINE 2 Engine that is really tough on discrete graphics cards and almost impossible for integrated graphics. We ran Superposition at 1080P Medium, which is the lowest 1080P preset in the benchmark.

3DMark and Superposition Benchmark Thoughts:
Intel Gen11 graphics is confirmed as being the real deal as we are seeing greater than 50% performance gains on the two 15 Watt platforms in both 3DMark and Superposition benchmarks. The new 3DMark VRS Feature Test also shows how Gen11 graphics with support for Variable-Rate Shading in DX12 will even further boost performance gains. Game titles supporting this feature will be a big deal for Gen11 graphics users!