IN WIN GreenMe 650W Power Supply Review
By
A look inside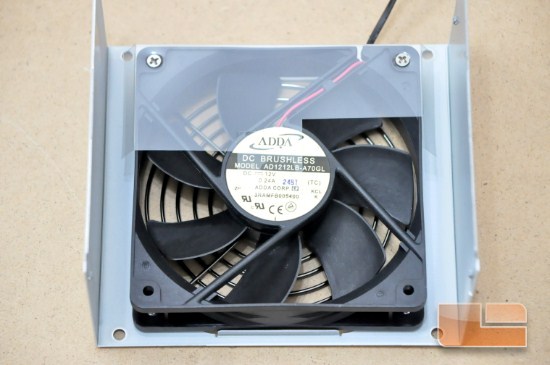 The cooling fan
In Win went
with a simple black 120mm fan, supplied by Adda, a reputable manufacturer. The
ball bearing fan is partially blocked to control airflow.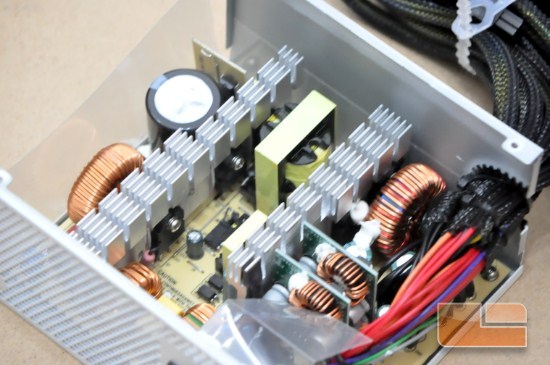 Inside the GreenMe
650W unit
Although
the GreenMe 650W unit looks like a very basic generic PSU at first, the design
is quite sophisticated. The OEM behind this design is PowerMan, In Wins sister
company, which most likely has another OEM behind it as well (the GreenMe unit
strongly resembles FSP designs).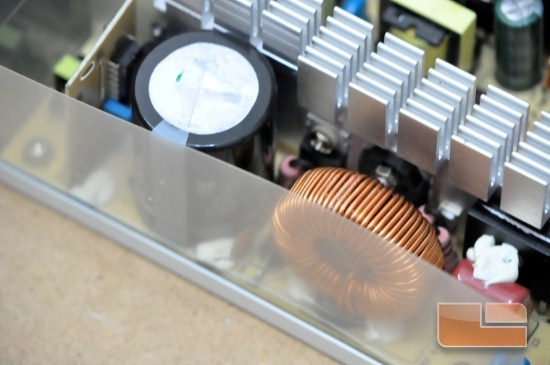 The filtering and
rectifying stages
The
filtering stage starts at the back of the A/C receptacle and continues on the
main PCB. We encountered a textbook configuration of four Y capacitors, two X capacitors,
two chokes and a MOV.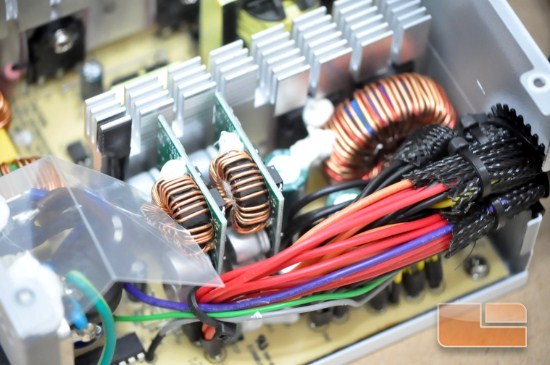 Primary side
A single
Panasonic 390uF/420V 105C capacitor can be seen at the primary side of the
unit, beneath the primary heatsink. The entire primary stage shares the same long
heatsink.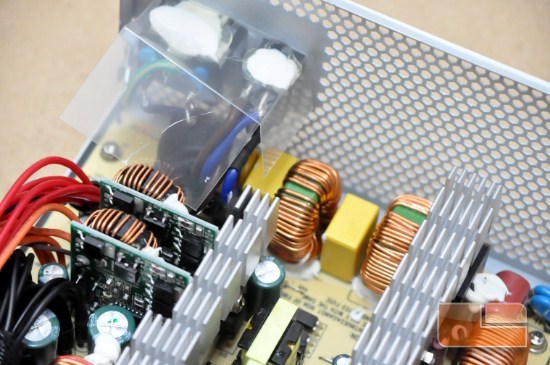 Secondary side
CapXon and
Teapo capacitors are being used at the secondary side of the unit. There are
two small daughterboards, housing the DC to DC circuits of the 5V and 3.3V
lines.