IN WIN GreenMe 650W Power Supply Review
By
Going Green With Your PSU and In Win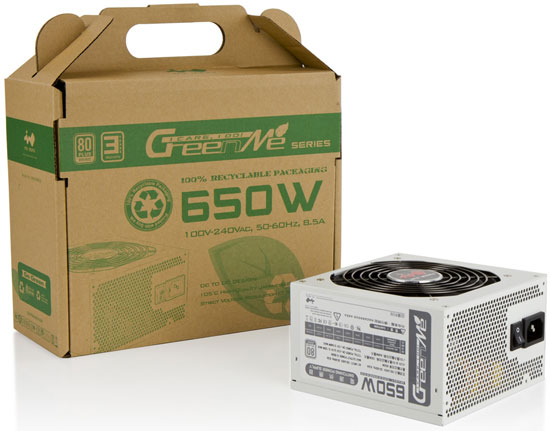 As voices expressing concern regarding the future state of the planet and the protection of the environment are rising, so does the demand for environmentally friendly
products. Most manufacturers have at least one environment friendly series in
their products line-up. Today we are having a look at such a green product
from In Win, the renowned power supplies manufacturer, a power supply from the
series baptized GreenMe.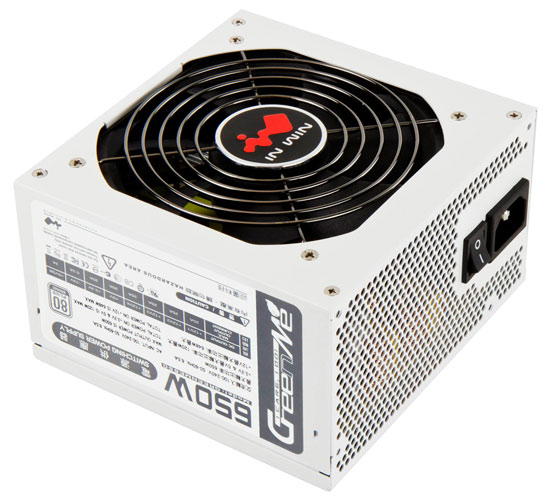 In Wins approach of an environmentally friendly power supply differs from that of most
other manufacturers. Instead of designing an expensive product and using the
most exotic layout and parts, In Win went with a rather simple 80Plus Bronze
certified design which currently retails for $69.99 shipped after rebate. The company also advertises
that for every single GreenMe series unit sold, they will be donating one US
dollar to the WWF (World Widelife Fund) for the protection of the environment.
IN WIN GreenMe 650 PSU Features:
Active
Power Factor Correction
High
Efficiency Voltage Transfer Technology, up to 85% (80Plus Bronze)
Smart
temperature and load controlled 120mm double ball-bearing fan for quiet
operation
Supports
the latest Intel ATX 12V V2.31 & EPS 2.92 Versions
Mesh
sleeve on all cables for easier cable routing and better ventilation
Patented
4-pin Molex Easy-Swap Connectors
Eco-Design of Energy-using Products Directive
ERP Lot
6 Compliant for low power usage at standby mode
Multi-Protection Function (OVP,OPP,UVP,SCP,OCP)
Continuous output rated at a demanding 45C ambient temperature
Four
12V rails for efficient power distribution
Universal A/C Input
IN WIN GreenMe 650 PSU Specifications: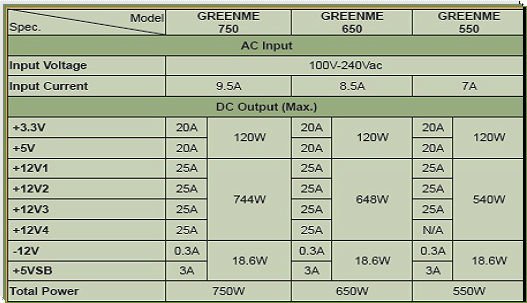 Let's move on to the next page where we will unbox the review sample!