Gigabyte Next Generation Intel Motherboards
By
Gigabyte GA-Z97X-UD5H Motherboard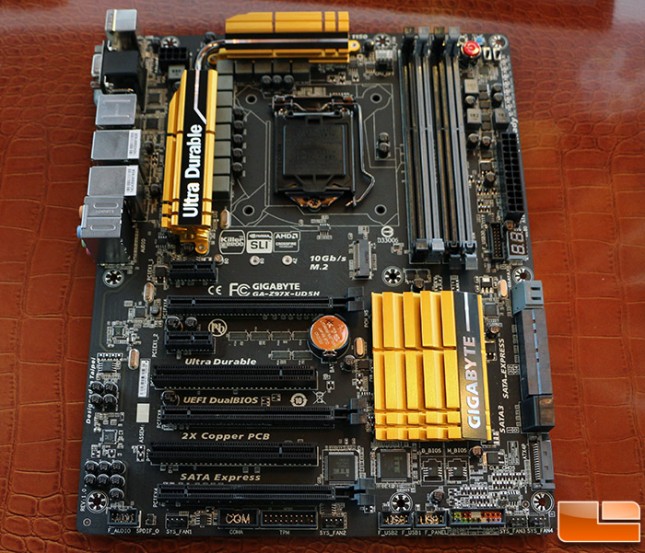 The Gigabyte GA-Z97X-UD5H is going to be one of the popular Gigabyte Ultra Durable boards as it is usually priced competitively against other boards in the market. As you can see Gigabyte went with a Gold and Black color scheme for this mainstream board. Instead of specifying 4-way graphics support, Gigabyte says "Extreme Multi-Graphics Support", so there is no PLX chip and there is support for a traditional SLI or CrossFire setup CrossFireX. Like the other Z97 boards, it supports SATA Express and the Killer E2200 NIC. Gigabyte has also added in the M.2 slot for NGFF SSDs on a 10Gb/s data path. There is also a single SATA Express header, so you have your choice of m.2 or SATAe on this board. This board also has the Realtek ALC1150 audio chip, UEFI DualBIOS and a 2x copper PCB.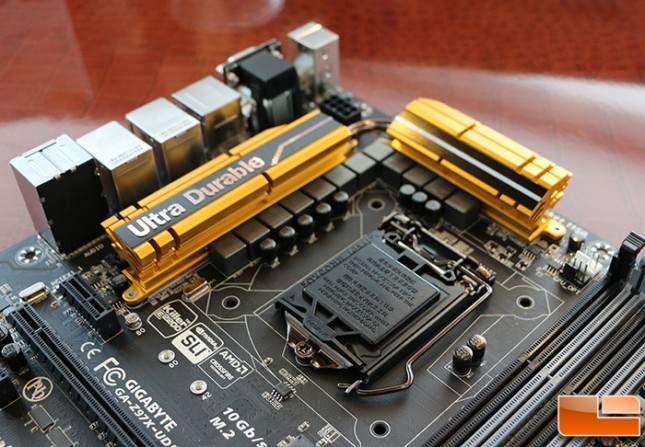 Gigabyte has a 12-phase power solution on this board, which might seem odd to some people as the high-end overclocking boards have just four or eight power phases. 12 power phases aren't really needed, but Gigabyte went with 12 because consumers this more are better and they want to be competitive with other manufactures at this price point. Solid black caps are all around the CPU socket resting next to the large L shaped heatsink. No active cooling or liquid cooling options are available for these heatsinks.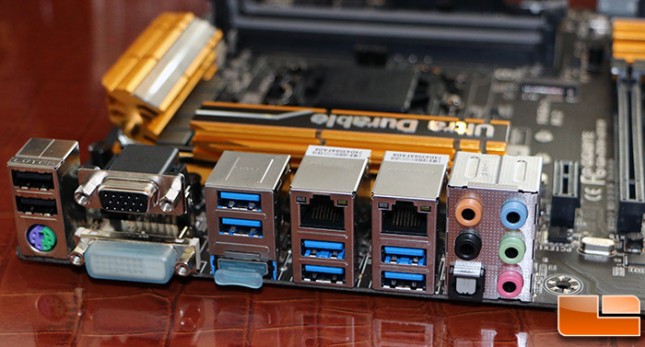 Nothing too surprising about the back motherboards rear I/O panel, but notice the gold plating is gone that is used on the high-end gaming and overclocking boards. On this particular model you have two USB 2.0 ports, six USB 3.0 ports, a PS/2 keyboard/mouse port, dual Killer E2200 Ethernet connections, a standard audio block and VGA, DVI-I and HDMI video outputs.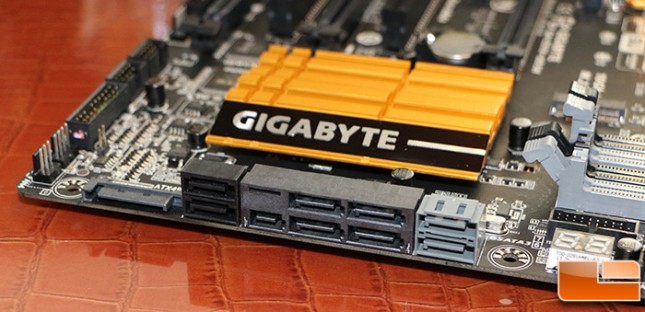 The SATA connection block includes eight SATA III 6Gbps connections, but two are setup for use with a single SATA Express drive. There is also a PCI-E auxiliary power connection is found next to the SATA connections.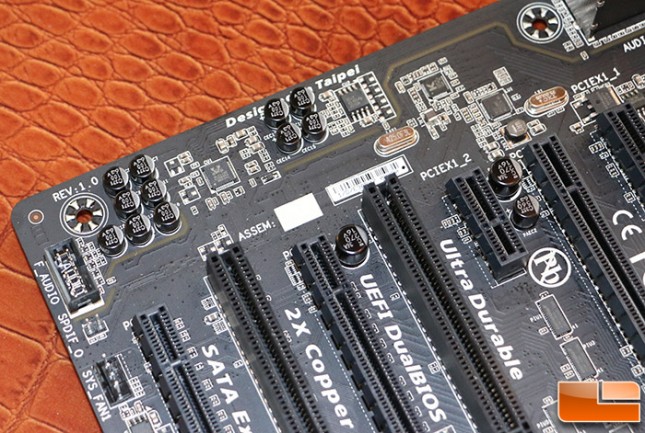 In the upper left corner we can see this is the Rev 1.0 board and there is no AMP-UP audio features for the Realtek ALC1150 audio solution.