Gigabyte Next Generation Intel Motherboards
By
Gigabyte GA-Z97X-Gaming GT Motherboard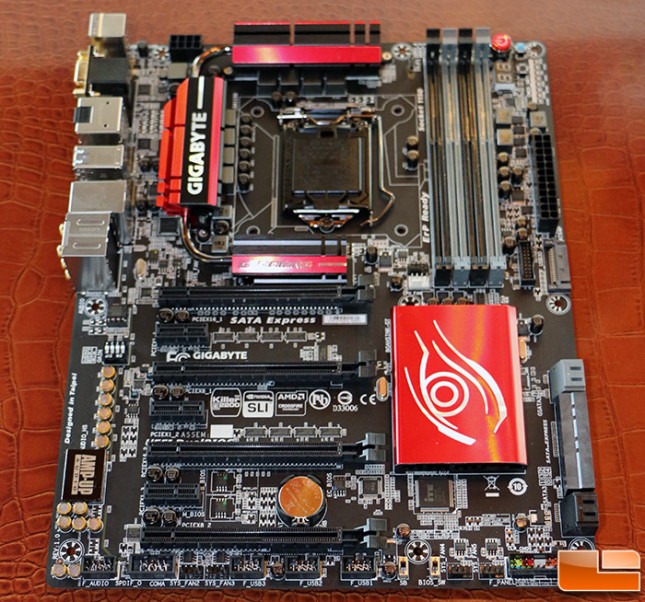 The smaller brother to the GA-Z97X-Gaming G1 boards is the GA-Z97X-Gaming GT motherboard. On the surface, it looks quite similar with a few exceptions. Perhaps one of the biggest difference is the lack of liquid cooling support on the large heatsink around the CPU. Gigabyte kept the precise digital CPU power design with eight phases and the long lifespan durable black solid caps. You also still have 4-way graphics card support, but there is no PLX bridge chip on this board. Gigabyte also switched up the audio and networking controllers and we'll cover that in a second.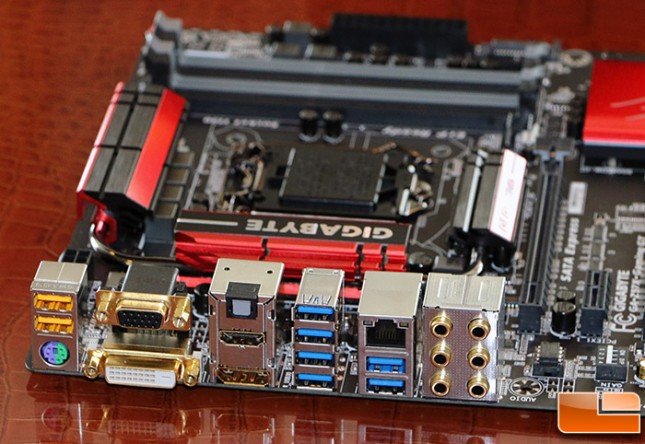 The back motherboard I/O key has some changes as well. A gold plated VGA output has been added back into the mix! Who would have thought that in 2014 that we would be seeing high-end Z series boards with gold plated D-Subs! That means you have DVI-I, DisplayPort, HDMI and VGA video outputs. There are six SuperSpeed USB 3.0 headers and two Dual-DAC USB 2.0 headers. When it comes to wired networking there is a single Killer E2200 Ethernet connection and this board does not have optical audio out.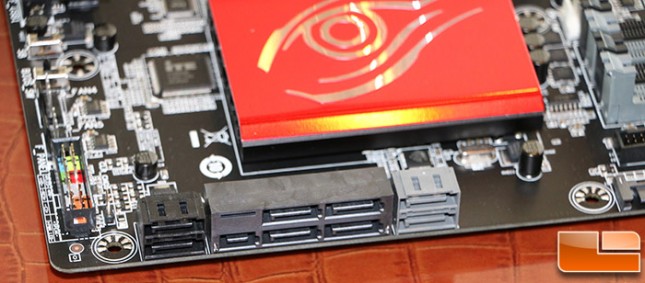 The internal data connections are similar as well, however with just two less connections. You have a total of eight SATA headers and of course the large middle trio of ports can be used for 10Gbps SATA Express.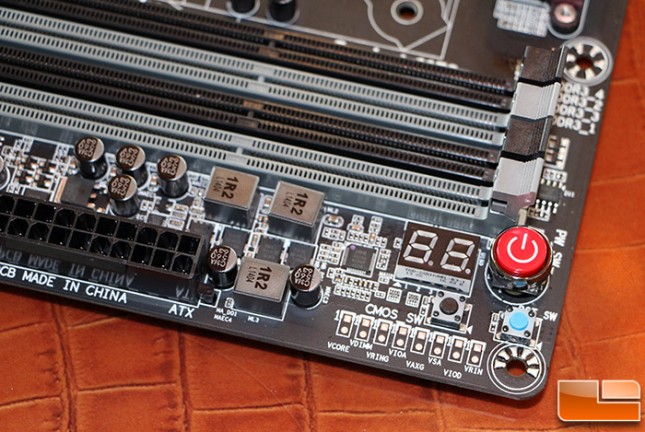 In the right corner we have the dual LED debug code, hard power switch, CMOS and Reset buttons. In addition, there are many voltage sensor connectors allowing for the use external monitoring.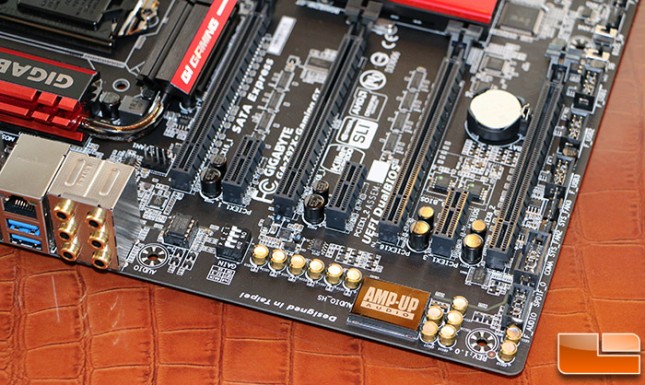 At the back of the motherboard we can quickly see that Gigabyte went with the Realtek ALC1150 115dB SNR HD Audio solution with a built-in rear audio amplifier. The AMP-UP socket is still around, however the dual switches for the GAIN has been changed to a couple of old-school dip switches. The large green Nichicon capacitors seen on the flagship Gaming G1 boards have been changed to the MW series Bi-Polarized audio capacitors.
Like it's bigger brother, this board is all about gaming and audio, with just a few less enthusiast grade high-level features. Gigabyte is gearing the 9 series boards to all types of users, letting them choose exactly which are the most important features on their flagship motherboards.