GIGABYTE GA-A75-D3H FM1 Motherboard Review
By
GIGABYTE GA-A75-D3H Retail Packaging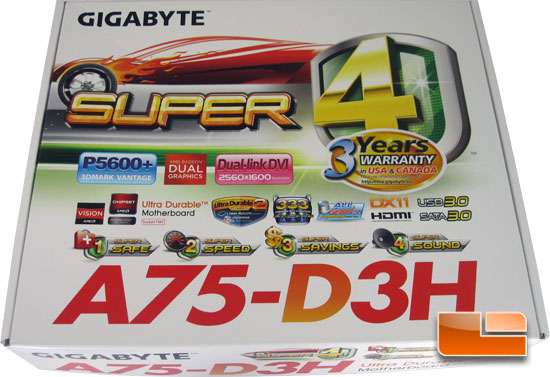 There is no shortage of marketing text or information on the front of the GIGABYTE A75-D3H retail packaging. A couple of key features that GIGABYTE boasts about on the front of the packaging is the 3 year warranty, AMD Radeon dual graphics, Dual-link DVI, as well as Microsoft DX11. The A75-D3H also shows of the Super 4 line up which consists of 1) Super Safe 2) Super Speed, 3) Super Savings, and 4) Super Sound. Overall there is a lot of information on the front to take in, but they are all important features to look at when making a decision.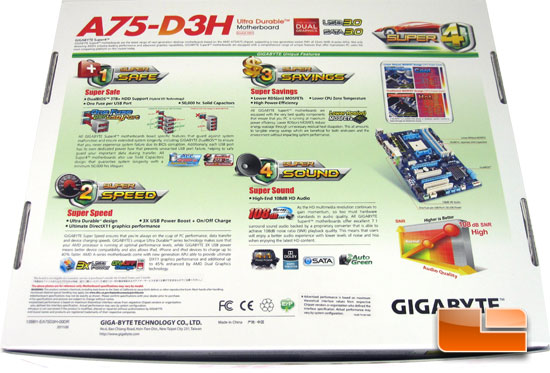 The back of the retail packaging for the GIGABYTE A75-D3H breaks down and goes into greater detail on the Super 4 technologies mentioned above.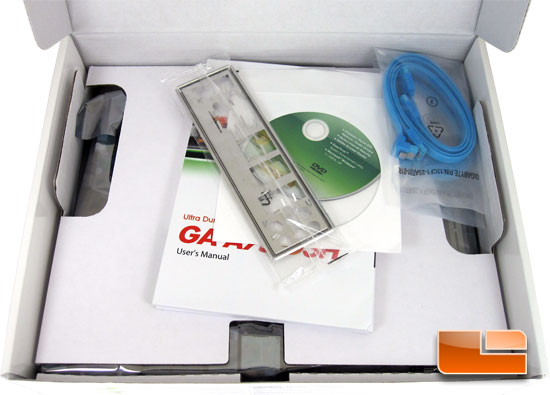 Since the GIGABYTE A75-D3H retails for only $74.99 after rebate, plus $7.56 shipping we didn't expect much of a bundle.The bundle only includes the manual, driver disc, I/O shield, and four SATA cables. It's not the most extensive bundle that we have seen, but it does have everything needed to set up the A75-D3H.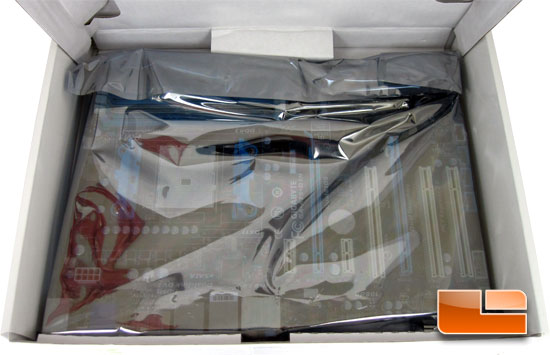 Removing the bundle, we can see that the GIGABYTE A75-D3H is securely packed within the packaging and protected from ESD (Electrostatic Discharge) within the typical anti-static bag.