GIGABYTE G1.Killer Sniper 5 Intel Z87 Motherboard Review
By
Final Thoughts & Conclusion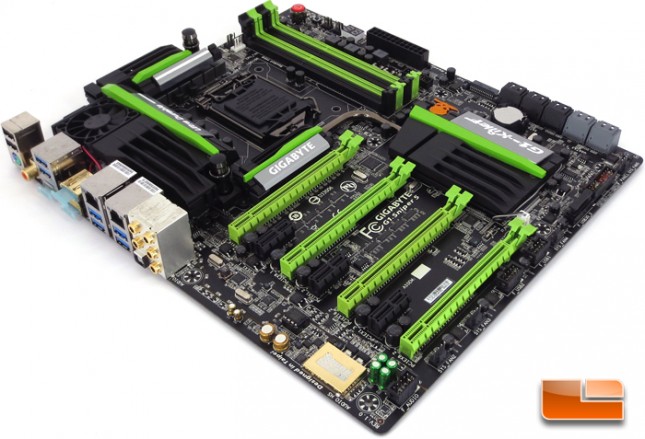 With a street price of $339.99 shipped the GIGABYTE G1.Sniper 5 isn't a board for the feint of heart. The GIGABYTE G1.Sniper 5 is a board that is geared for those looking for all the features offered without worrying about the price tag. If you're in that category of looking for the a board without worrying about price, the Sniper 5 is a great choice. If you are concerned about price, and the GIGABYTE G1.Sniper 5 has the features you're looking for, I'm confident that it will be worth it if you have to save a little longer.
There isn't much that the GIGABYTE G1.Sniper 5 doesn't offer. Between the ability to run a Quad-GPU setup, Qualcomm Atheros Killer E2201 NIC, Intel GbE LAN, integrated water cooling, Creative Sound Core3D audio, 10 SATA III 6Gbps ports, and well just about anything you can think of, the GIGABYTE G1.Sniper 5 is certainly a very well endowed motherboard.
I was a little surprised to see the graphics performance was a hair lower than the ECS Z87 board we had recently tested. Though we are only talking 1-2% difference, I suspect that the reason for that is the PLX chip used for additional PCIe Gen 3 lanes. Since the PLX chip has started being used, boards that have used it have consistently seen a minor hit in the single card graphics performance. It's never been something that will effect the overall experience of the system, but certainly something to consider if you're only going to be running a single GPU setup. Despite the slight hit it takes in single card performance, the PLX chip makes up for it in multi-GPU configurations with the added PCIe express lanes.
When it came time to overclock our Intel Core i7 4770K, the GIGABYTE G1.Sniper was a breeze to work with. We gave the the performance upgrade settings a go, and while they worked, the CPU vCore was a little to high for our 4770K. Our i7-4770K will comfortably run 4.7-4.8GHz on 1.29 Volts on the vCore. The Performance Upgrade options were pumping nearly 1.4 Volts to the vCore. It's known that not all processors will run at a vCore as low a this one so the higher voltage may be necessary
Dropping nearly $350 on a motherboard can be a little nerve racking if you've had to save your pennies as I do. While motherboard failures are few and hopefully far between, they can and do happen. If it does happen to the GIGABYTE G1.Sniper 5, you're covered for 3 years. While it may be a pain to pull your board to send back if it does happen to fail, at least there is some peace of mind knowing that you aren't out the purchase price of the Sniper 5!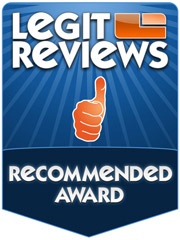 Legit Bottom Line: If you're looking for a great board with all the bells and whistles, the GIGABYTE G1.Sniper 5 Intel Z87 motherboard should be at the top of your short list!