GeForce GTX 1070 Ti Review with NVIDIA Founders Edition and EVGA FTW2
By
Ether Mining with Claymore's Dual Ethereum GPU Miner v10.1
Tons of people are getting in on the Cyrptocurrency boom right now, so we took a quick look at mining performance on the NVIDIA GeForce GTX 1070 Ti FE and the EVGA GeForce GTX 1070 Ti FTW 2 cards.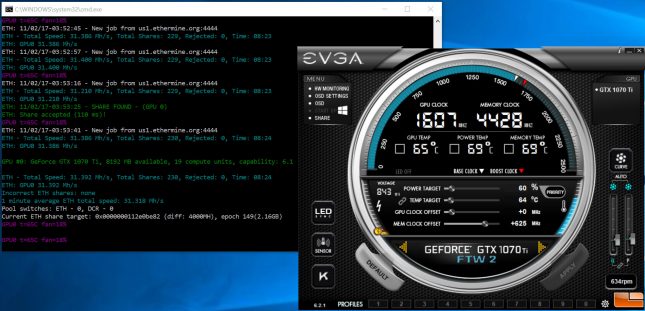 We used up Claymore's Dual Ethereum AMD+NVIDIA GPU Miner v10.1 and did some quick single coin testing on DAG epoch #149 (2.16GB) with GeForce 388.18 drivers.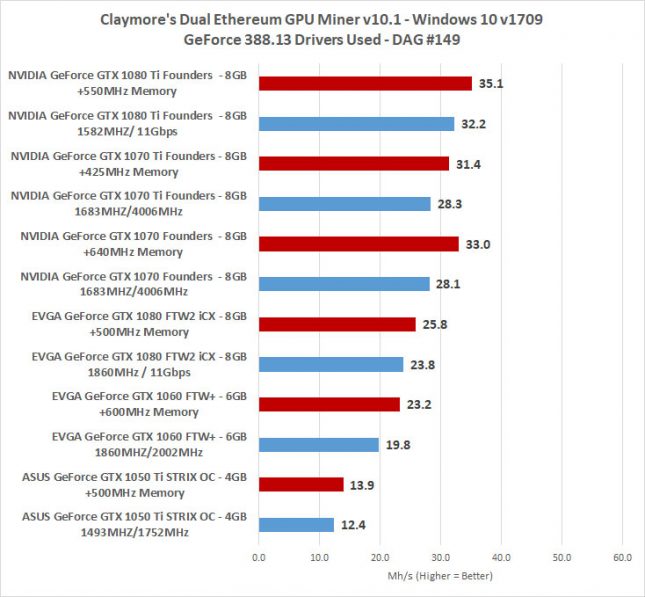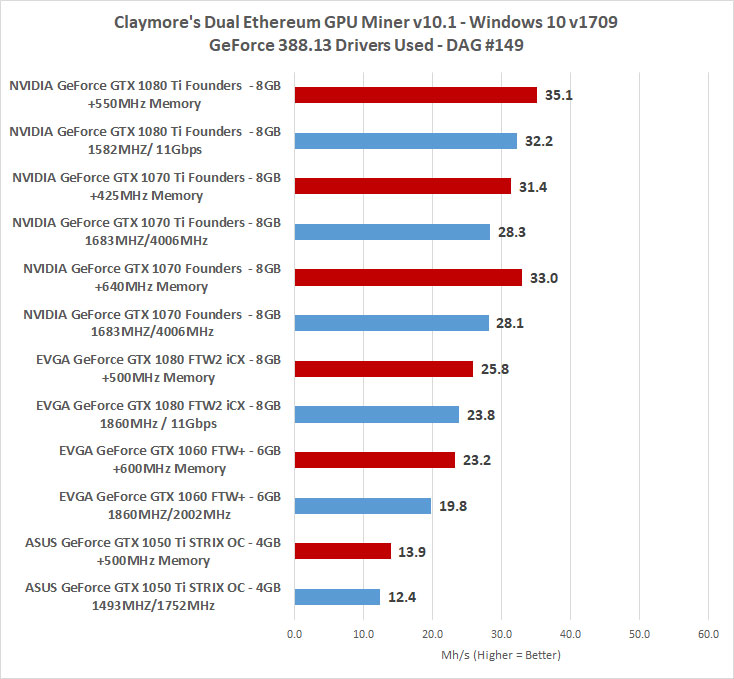 We aren't going to get into too much detail here since the focus of this article is gaming, but the NVIDIA GeForce GTX 1070 Ti gets around 28 MH/s out of the box and can be overclocked to just over 31 MH/s. These numbers are roughly on par with the GeForce GTX 1070, so miners would be better off getting the less expensive GeForce GTX 1070 card since the extra CUDA cores don't really help improve mining hashrates.
Let's wrap this review up!