Everglide Gaming Products – Christmas Roundup
By
s-500 Gaming Headphones
When it comes to gaming sound plays a major factor in your frags. For a retail price of $99.99 the s-500 headphones offer some competition for both gaming and entertainment.
Technical Specifications:
Frequency response: 20Hz 20,000Hz
Transducer: Dynamic
Nominal Impedence: 16 ohm
Max Sound Pressure (SPL): 102dB
Max Power Rating: 100mW
Weight (w/o cable):
Cable Length: 3.1m
Available Colors:Carbon Black, White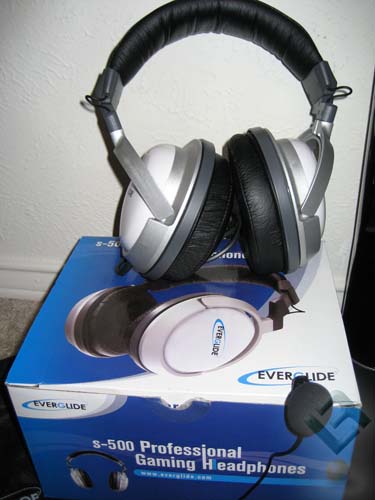 Out of the box you get the s-500 headphones, a felt carry bag, Im guessing to carry the headphones to lan parties, and a unique clip on microphone. At first glance the headphones are big, but once grasped are very light weight only weighing in at 360 grams without the cable. Besides sound, these headphones were designed for Optimal Noise Isolation and Comfort and extended Wear.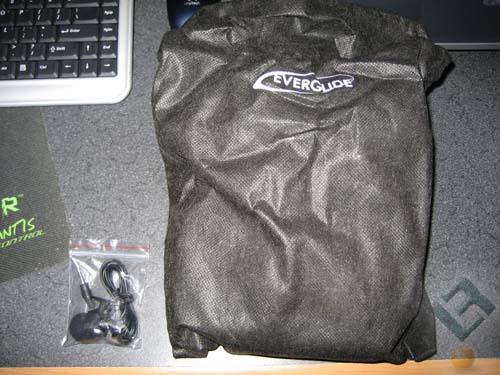 The big earmuffs enclose your ears reducing noise actually quite well, nothing to the extent of noise cancellation but enough to make it so you dont have to turn your volume up a lot to hear. The first thing that I noticed when I put them on was how comfortable they were. They fit snug and when shook my head from getting killed in game they stayed on. However, comfort can be said a different way for those gamers with glasses. With the snug fit the earmuffs pressed against the glasses making it uncomfortable to wear for extended periods of time