EKWB Predator 240 AIO Liquid CPU Cooler Review
By
EKWB Predator 240 Liquid CPU Cooler Final Thoughts and Conclusion
EKWB has been around for well over a decade, providing the enthusiast market with high-end water cooling parts to satisfy the enthusiast's extreme cooling needs. Up until today, you could only purchase parts or ready-to-assemble kits. Not everyone is up to the task of assembling a liquid CPU cooler, especially with the dangers that come along with it. That's where EK decided to enter the pre-assembled market and bring us a ready-made kit using parts from their successful lineup. I'm sure they already knew they'd have a hit on their hands.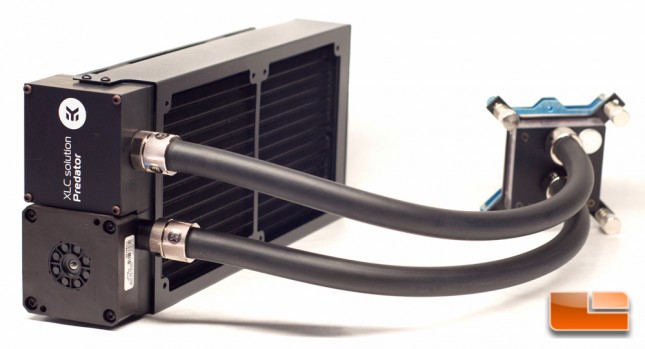 The Predator 240 is a fully expandable kit, so if you decide you want to connect a GPU block, you're absolutely free to. EK includes highly detailed and easy-to-read instructions with the kit, which includes information on how to expand out this kit. While the 240 is not as easy as the 360 will be, utilizing quick disconnects which requires zero draining, it should still be plenty easy thanks to the thoughtful design.
Installation was the simplest that I've run into yet, as all you have to do is remove the factory socket backplate, attach a couple wires, connect the radiator to your case location of choice, and install the block with TIM. Now in my situation where I top mounted the Predator 240, I almost had an issue with the 8-pin ATX power connector, as the 68mm tall combo was almost too large. You will definitely need to be mindful of the chassis you choose to use and the location in which you choose to install it.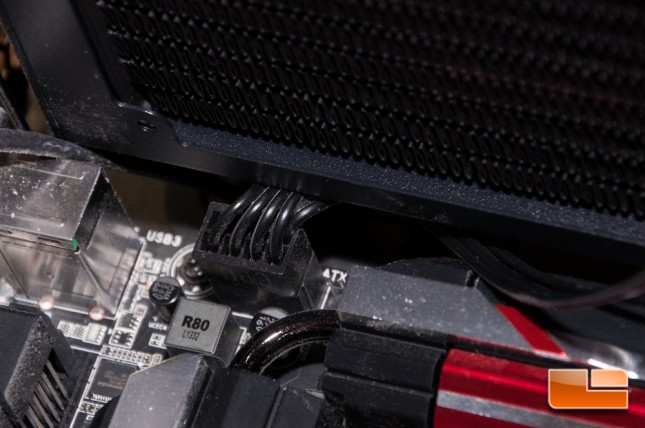 Yes the Predator 240 is a fairly expensive kit, but you have to take a look back at what you're getting. On page 1, we gave you a rundown of how much each individual part would cost you, as well as a very similar kit that requires the end user to assemble it. The performance aspect was very good, and I know plenty of people that just want the best of the best, even if it costs them a few more bucks. On the other end of the spectrum, there will absolutely be plenty of people that will look at the performance per dollar and may choose a less expensive kit that cools almost as well or possibly better. While this kit didn't perform as the best cooler of the pack, we feel it's a very worthy contender in the enthusiast cooling market. Have we mentioned that this kit expands? Most kits don't do that, and we feel the Predator 240 has a lot of potential, should you choose to expand.
While sitting at idle or low loads, you can barely hear the Vardar fans humming along; I think my laptop's fan is louder, which seems pathetic. Under the stress of a game, video encoding, or a benchmark, the fans spin up to a whole (rated) 33.5 dBA. Even at this noise level, they were not a nuisance by any means.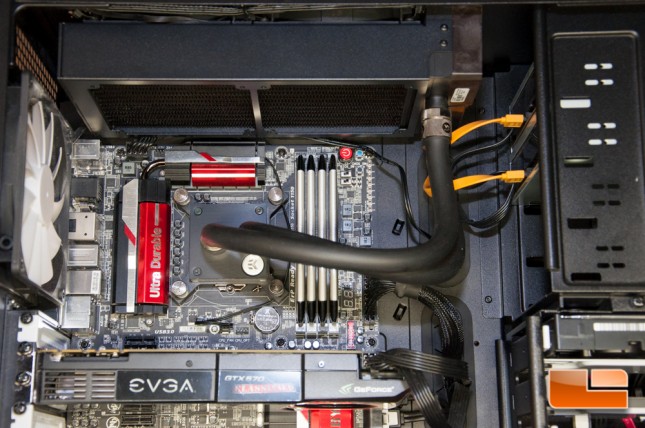 This kit will set you back a cool $199.95 USD plus free shipping on Amazon, and will be available at online retailers starting today. You will receive a 2-year warranty with this kit, should something go wrong along the way. Perhaps as the kit is more readily available, we'll see the street price drop a bit.
I only had one annoyance, and that was the bright red power LED on the fan hub. It shines right through the grille on my chassis, illuminating the surrounding area pretty well. I can't say it's a deal breaker by any means, rather just an annoyance.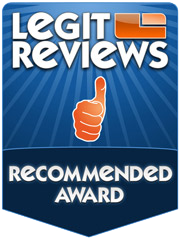 Legit Bottom Line: EKWB's Predator 240 is the first pre-assembled kit in their arsenal; sure it's pricey compared to other kits out there, but you're getting high quality parts, very good cooling performance, and room for growth with this expandable kit.