ECS GANK Drone Z87H3-A3X L337 Gaming Motherboard Review
By
Metro Last Light
Metro: Last Light is a first-person shooter video game developed by Ukrainian studio 4A Games and published by Deep Silver. The game is set in a post-apocalyptic world and features action-oriented gameplay with a combination of survival horror elements. It uses the 4A Game engine and was released in May 2013.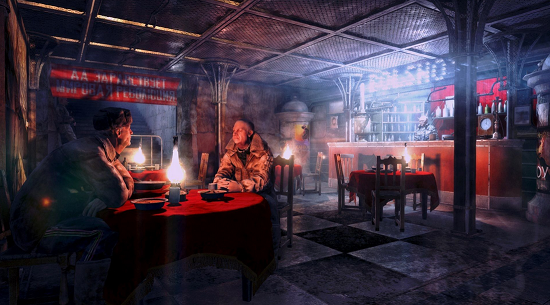 Metro Last Light was benchmarked with Ultra settings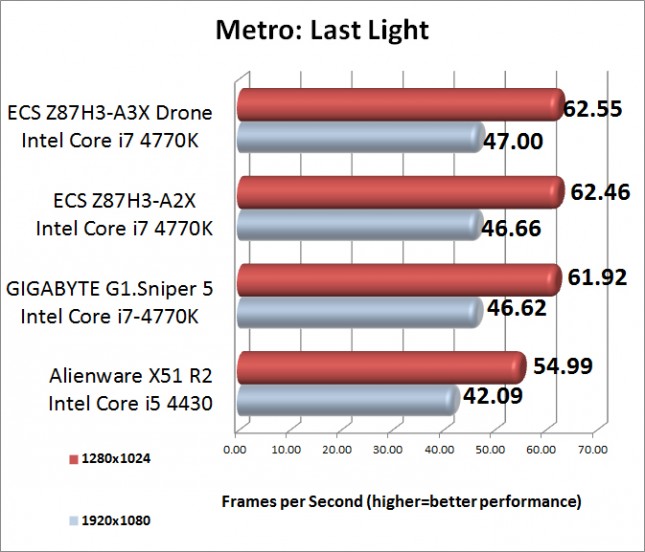 Benchmark Results: The ECS GANK Drone Z87H3-A3X was able to reassert it's place at the top in Metro Last Light. At 1280×1024 the Drone motherboard was able to average 62.55 frames per second while the previous leader trailed by a hair with an average of 62.46 frames per second. Once we increased the resolution to 1920×1080 the Drone Z87H3-A3X was able to average 47 frames per seconds while topping out the previous board that averaged 46.66 frames per second.