ECS GANK Drone Z87H3-A3X L337 Gaming Motherboard Review
By
Futuremark 3DMark
3Dmark Fire Strike Benchmark Results – For high performance gaming PCs

Use Fire Strike to test the performance of dedicated gaming PCs, or use the Fire Strike Extreme preset for high-end systems with multiple GPUs. Fire Strike uses a multi-threaded DirectX 11 engine to test DirectX 11 hardware.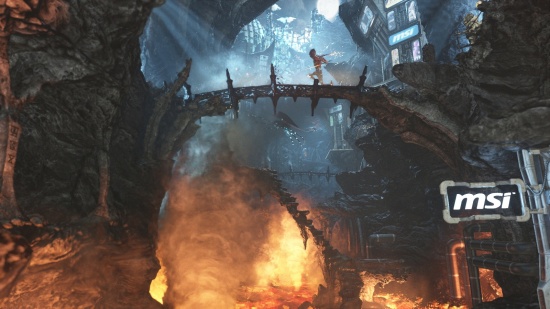 Fire Strike Benchmark Results: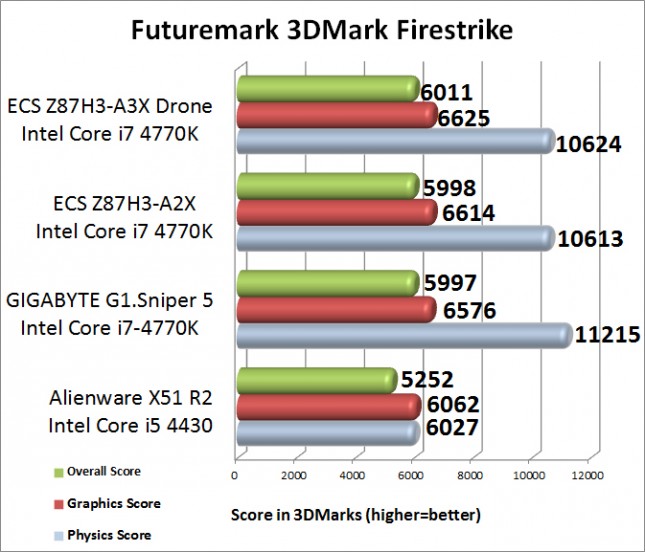 Benchmark Results: The GANK Drone Z87H3-A3X is the first of the Intel Z87 motherboards to break 6000 points. The Drone hit an overall score of 6011 points, the graphics score hit 6625 points which is also higher than our other boards. The Physics score which relies heavily on the CPU was at 10624.