D-Link DIR-868L Wireless AC1750 Dual-Band Cloud Router Review
By
Final Thoughts and Conclusions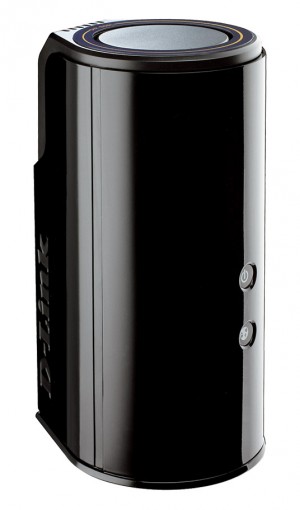 When we first saw the cylindrical design of the D-Link DIR-868L we really didnt know what to think since its physical design was slightly different than what we had seen before. Obviously, the engineers at D-Link did something correct because the WiFi performance of the DIR-868L is something that we have never seen before.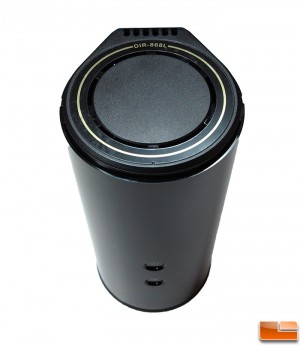 Regardless of what the router looks like, we were very excited to see the router come outfitted with many of the most wanted features that a flagship router should come with. Along with the standard gigabit Ethernet ports, the DIR-868L features dual-band wireless speeds of up to 1300 Mbps (5.0 GHz). Of course if you dont have any WiFi-AC devices, the 2.4 GHz channel will connect you up to 450 Mbps.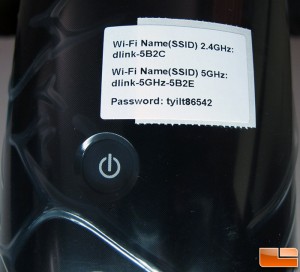 We found the wireless connection to be rock solid during the few weeks we had the router at the hub of our network. We were able to connect 3 PCs via Ethernet, 2 set-top boxes, 4 more wireless PCs, and a host of mobile phones with no problems whatsoever.
After attaching all of these devices, we began to stream some HD content via wired and WiFi. Even when we had all of these devices connect, the DIR-868L showed no signs of abnormal strain and was able to produce our content without stutter or dropouts. The only time we saw some strange behavior is when we tried to stream Blu-ray content over wireless-N. We didnt have any problems streaming 1080p content over the gigabit Ethernet LAN and we dont expect anyone to have a problem with streaming HD media.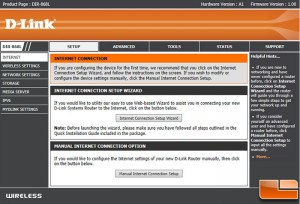 Recently, D-Link released a new firmware update which included a number of updates (including Enhanced web access, mydlink SharePort support, UPnP Security) as well as newly supported Bridge Mode for the router. While D-Links GUI has expanded its feature set in the GUI, I still like the look and feel of the Netgear R6300 Dual-Band wireless router better. The DIR-868L GUI still feels a bit clustered trying to fit in a bunch of features in a limited set of windows.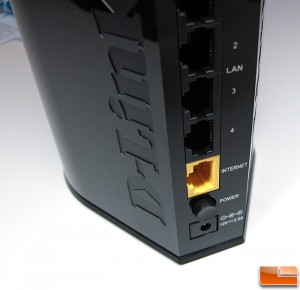 It is very nice that D-Link allows you to use your phone or tablet to initially set up your router and somewhat control your home network. The new mydlink SharedPort is a free app that allows you to access and stream your favorite videos, music, photos and files from a connected USB drive wirelessly to your iOS or Android Tablet and Smartphone. This is an excellent idea for those of you who have ever thought of accessing your multimedia while away from your home network. We werent too successful with field-testing this feature. We were able to see the network via the app, but our video media didnt play and our audio playback had mixed results. I think there were definitely issues with what kind of multimedia we tried to stream. Most of audio and video files that we have in our collection were encoded with high bit-rates and resolutions. Unfortunately, we didnt have too much time to test this feature, but we love the fact that D-Link is leading the way in making your content available to your no matter where you are. Hopefully, we will see more of these kinds of applications and that they work with a variety of multimedia files.
The previous lack of Bridge Mode for the DIR-868L was one of its biggest Achilles heels when comparing this router to its competitors. Now that D-Link has included this feature to allow users to connect multiple devices to the DIR-868L in turn connecting via wireless to another router, the router can now be considered an industry leader.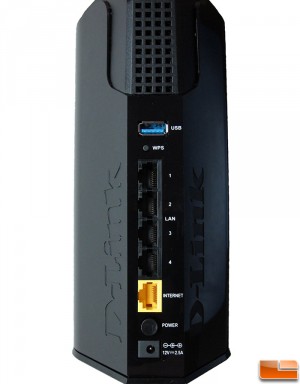 We really havent talked too much about the price of this router, but comparing against its rivals (Netgear, Cisco/Linksys, Buffalo, ASUS, and Western Digital), the $165.99 D-Link DIR-868L comes out looking rather impressive. It is one of the least expensive AC1750 routers on the market, but still has an impressive features list. Not only does it have class-leading wireless-AC speeds, the 868L works extremely well with legacy 802.11n devices. This is very important since most households are not quite at the point where all of their WiFi devices are WiFi-AC.
The USB SharePort that D-Link has included works well for anyone not having a Network Attached Storage device on their network. While its not the fasted when transferring data, the D-Link SharePort feature does allow the user to easily share data or a printer without the need to upgrade to a dedicated print server or costly NAS.
D-Link has even equipped the DIR-868L with a limited 1-year warranty. You will be hard pressed to find a better router on the market today.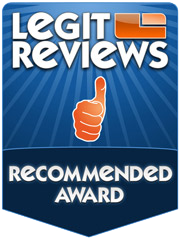 Legit Bottom Line:
The D-Link DIR-868L is one of the best wireless-AC routers on the market today. It has tons of features and leads the way with its Wireless-AC performance. It may look a bit strange, but the DIR-868L gets the job done!