D-Link DIR-868L Wireless AC1750 Dual-Band Cloud Router Review
By
D-Link 868L – Design & Setup
The D-Link DIR-868L, unlike the DIR-865L abandons the squarish shape routers and goes back to their vertical cylindrical design; its shaped more like a computer speaker or a Thermos than a traditional router.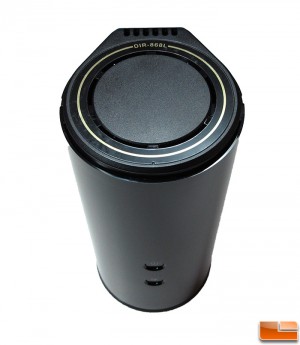 The cylindrical DIR-868L comes with four gigabit LAN ports, one gigabit WAN port, and a USB 3.0 port which can host a USB device such as a printer or an external hard drive on the back. Theres also a power on/off button and a WPS button which initiates a 2 minute window during which other WPS enabled devices can enter the routers Wi-Fi network on the back. On the front the router has two round green LEDs that show power and internet statuses. There are no other status lights for the network ports.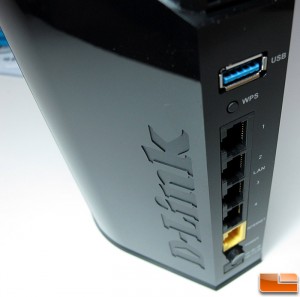 D-Link has just announced a new firmware version that introduces a couple of new capabilities that improve web access along with mydlink SharePort support as well as some fixes in the 868Ls security (which is always welcomed!). We will take a closer look at these apps a bit later.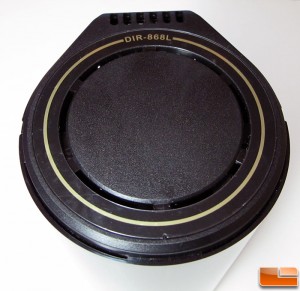 Setting up the D-Link DIR-868L is about the same as setting up any other home router. As the user all you need to do is plug the router into an outlet and connect its WAN port to an internet source with a network cable which is included with the router. After this, we simply connected our PC to one of the routers LAN ports. If by some chance you do not have a second cable you can also use a Wi-Fi client such as a computer or a tablet which is connected to the routers default Wi-Fi network.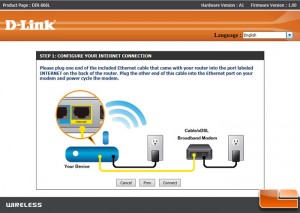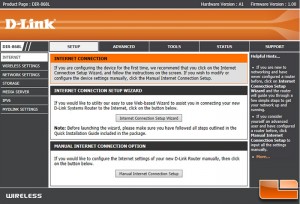 D-Linik has created a Quick Router Setup mobile app in which you can use on your smartphone or tablet to finish the rest of the setup process. If you dont want to use the mobile app then you can finish from the connected computer by launching a browser which will take the user to a web based setup wizard that will walk you through the process via a few simple steps.
We found this to be a very quick and easy way to set up the DIR-868L and really separates D-Link from other router manufacturers. Netgear, Western Digital, and Cisco/Linksys, and other have mobile apps for your phone and tablet, but these apps are generally only used once you have your router set up. With the D-Link, now you can configure many things from your couch instead of at the kitchen table or home office where your PC sits.